Agribusiness, food & beverage

Home
Bite Size Dealtracker
Food, Beverage & Agribusiness industry insights
Key insights for the Australian Food, Beverage & Agribusiness industry.
Royal Commission wrap up
Top 10 things for Financial Services providers
Eleven months on from the first round of hearings for the Royal Commission into Misconduct in the Banking, Superannuation and Financial Services Industry, Commissioner Hayne's final report has been released.
Health & aged care

Home
Aged Care Royal Commission
Setting the tone for the Aged Care Royal Commission
Last week's hearings for the Royal Commission into Aged Care Quality and Safety, introduced the leaders of some of Australia's peak bodies, unions, consumer organisations and the Secretary to the Department, Glenys Beauchamp. In all 26 witnesses were called.
Life sciences

Home
Biotechnology Industry Position survey
Australia's biotechnology industry drives economic growth
The 2019 Biotechnology Industry Position survey conducted by Ausbiotech and supported by Grant Thornton has revealed that new technologies across regenerative medicine and medicinal cannabis are disrupting the industry, and Australia's global strength in clinical trials continues to drive contributions to the economic and social fabric of the country.
Manufacturing

Home
mid-sized business report
Manufacturing is critical to our economy – how can we support the sector?
Although the knock-on effects of the Australian automotive industry exiting our country are yet to be fully understood, the industry is evolving, and manufacturing continues to be a major employer and critical to our overall economy.
Not for Profit

Home
NATIONAL OUTCOMES MEASUREMENT PROGRAM
A practical framework
Royal Commissions and federal budgets are critical things for Nonprofit human service providers to be thinking about at this point in time.
Real estate & construction

Home
mid-sized business report
Supporting affordable housing requires planning, certainty – and tax reform
There is a lot of noise around the property sector at the moment – and it's not all positive. Prices are down – but this shouldn't be a surprise when some markets (namely Sydney & Melbourne) saw unprecedented hikes in recent years.
Retail & consumer products

Home
GNC Group Consulting
The Technology Trap: Online innovation in retail
I recently attended the NRF Retail Big Show in New York, an overwhelming smorgasbord of retail technology and new store concepts.
Scaling-up for Growth
From start-up to scale-up
Navigating the complexities of growth and maintaining previous success is a challenge for all mid-size businesses.
Celebrating great family businesses
National Family Business Day is today, Monday 19 September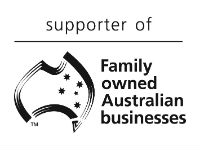 Family Business in Australia is a sector which accounts for almost half a million businesses and fifty percent of the Australian workforce. Grant Thornton recognises the enormous contribution family businesses make to both the economy and community and we wish our private, owner-managed and family businesses a happy day and future prosperity.
2016 Family Business of the Year Awards
The Family Business Awards, held in Melbourne on 18 August 2016, celebrate and recognise the achievements of family owned Australian businesses, and the special achievers who contribute positively to our lives, our culture, and the future of the Australian economy.

Grant Thornton Australia congratulates the winners Belinda Lyone of Complete Office Supplies (Next Generation Achiever of the Year) and our clients Tim Mobbs of M-Elec (Entrepreneur of the Year) and the Hammon Family of Scenic World (Distinguished Family Business of the Year) for their success at the 2016 Family Business Australia (FBA) Family Business Awards.

The Next Generation Achiever Award highlights the role played by emerging family business leaders. It recognises, annually, an outstanding person who is successfully navigating the path to leadership in the family business. The recipient embraces `best fit' practices in the business, and demonstrates commitment to, and understanding of, the family values and history.
Inaugurated in honour of FBA's late Chairman, Jason Lea, the Entrepreneurship Award recognises an individual with a strong entrepreneurial spirit and commitment to excellence in family business best practice. The recipient demonstrates a `can do' attitude and personifies the attributes Jason Lea held dear.
The Distinguished Family Business of the Year is the highest family business achievement and recognises outstanding companies that have successfully blended family and business interests. Chosen from inductees into the state-based Family Business Halls of Fame, the award identifies 'best fit' practices that all family businesses can learn from.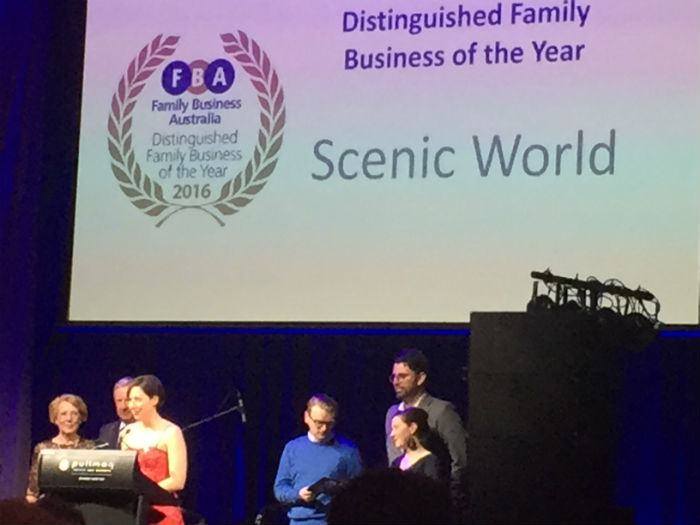 A common thread among successful family businesses is planning ahead to ensure options for success in the future, and the winners of the above awards have certainly done this. Great businesses don't just happen. They display leadership and are guided by passion and a vision for the future.They also plan and are action oriented.
You may find our 'Succession Series' helpful when thinking about the future of your business.
Hall of Fame – Call for inductees
Do you know a family business that reflects quality, value, integrity, and a competitive spirit?
FBA are now calling for nominations for inductees to the Hall of Fame.
The Hall of Fame celebrates and recognises the achievements of family owned businesses who contribute positively to our community, economy and culture.
The Hall of Fame is open to all Australian family businesses, so if you know a family business that FBA should consider inducting please let them know. Family businesses can also put their own hand up for consideration.
Click here to nominate yourself or a family business you know.