New Division 7A rules proposed
Division 7A turned 21 this month. These rules, that govern so-called non-commercial loans and payments between private companies and their shareholders and associates, have long been unwieldy and difficult to comply with.
While they have been patched up on a few occasions, since 2014, reforms have been mooted to simplify the compliance burden and tighten integrity in certain areas. Finally, in October 2018, the Federal Government released a plan for consultation which would see Division 7A truly flex its adult muscles.
The detailed and potentially hard-hitting proposals are planned to commence from 1 July 2019, although some changes will be deferred until 1 July 2021.
Grant Thornton's detailed submission in response to the Government's plan can be found here.
Some proposals are welcome. For example, the proposed single 10-year loan term is simpler and introducing a legislated self-correction mechanism to replace the Commissioner's discretion will reduce compliance costs when slip-ups occur.
However, we have serious concerns on many proposals that will negatively impact privately owned businesses, including:
Applying a substantially higher benchmark interest rate
Treating loans and Unpaid Present Entitlements (UPEs) with associated trusts on the same basis
Removing the distributable profits safeguard
Removing the option for an extended 25-year term for mortgage secured loans
Removing "grandfathering" for a range of pre-existing arrangements including pre-December 1997 loans and forcing existing 25-year loans into 10-year facilities from 1 July 2021
The proposed increase in the benchmark interest rate alone (which would increase from 5.2% pa to 8.2% pa based on current rates) could have a punishing effect as the minimum repayment burden on new and pre-existing loans would increase substantially. The first accompanying table illustrates how the minimum loan repayments of a privately owned group with a selection of "grandfathered" loans will increase. The second table shows how much their tax will increase if they are relying on franked dividends to fund the repayments.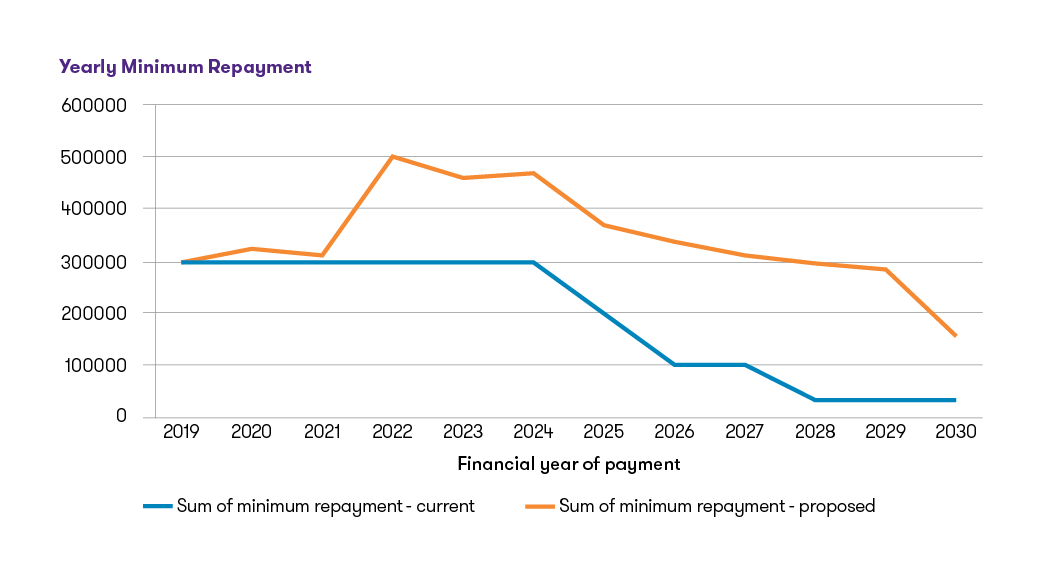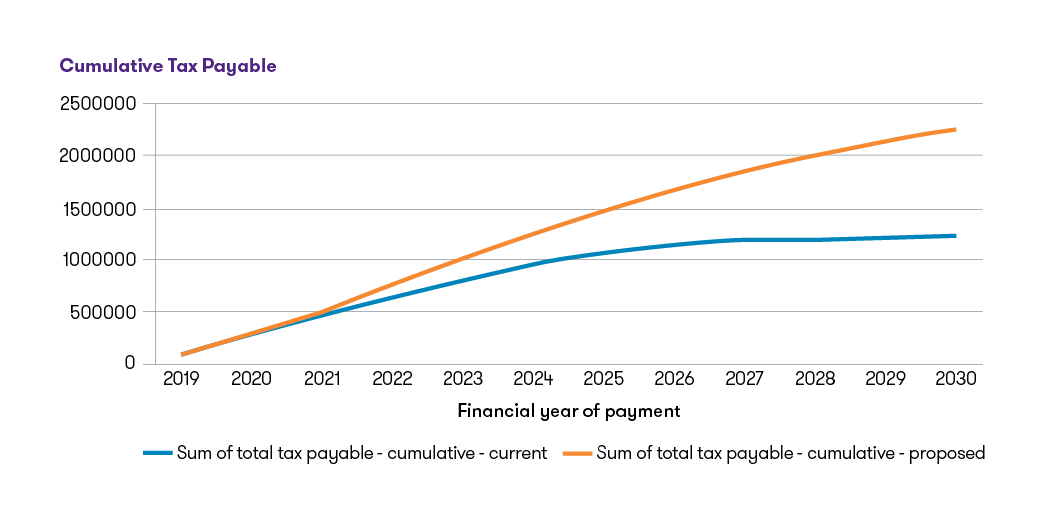 The current rules will apply through to 30 June 2019, so some action may be possible to soften the initial impact of the changes.
If you have Division 7A loans and UPEs in place, including those subject to grandfathering, contact your Grant Thornton Advisor to discuss the proposals, model their financial impacts and formulate options to proactively deal with these proposals prior to their introduction.