The overlooked opportunity in Australia's mid-sized businesses
There is an overlooked economic opportunity in Australia's mid-sized businesses – with the right incentives and tax policies in place, they can grow in size, scale and reach. They can employ more people, collaborate with other Australian businesses, and better contribute to Australia's bottom line.
Now is the time to look at different ways of incentivising Australian business. Our national economy is sluggish. We've had two successive quarters of negative growth per capita. Consumer spending is down. The housing market is trending down. The economy needs a kick-start.
Who are the mid-sized businesses?
By mid-sized business we mean Australian businesses with annual sales revenues (turnover) in the range of $50m to $500m.
Download report
Would a boost to mid-sized business have an impact?
We've asked Economist, Neville Norman, from the University of Melbourne and Cambridge University to look at how a 10% increase in revenue would articulate itself in one and five years in terms of profit and tax revenue, particularly in lieu of the corporate tax cuts that failed to pass last year.
The short answer is yes – for our simulated mid-size company with revenue of $100m – a 10% boost would result in an increase of 35% in company cash flow over five full years, with $26.7m (an increase of 25%) in company tax payable over the same period.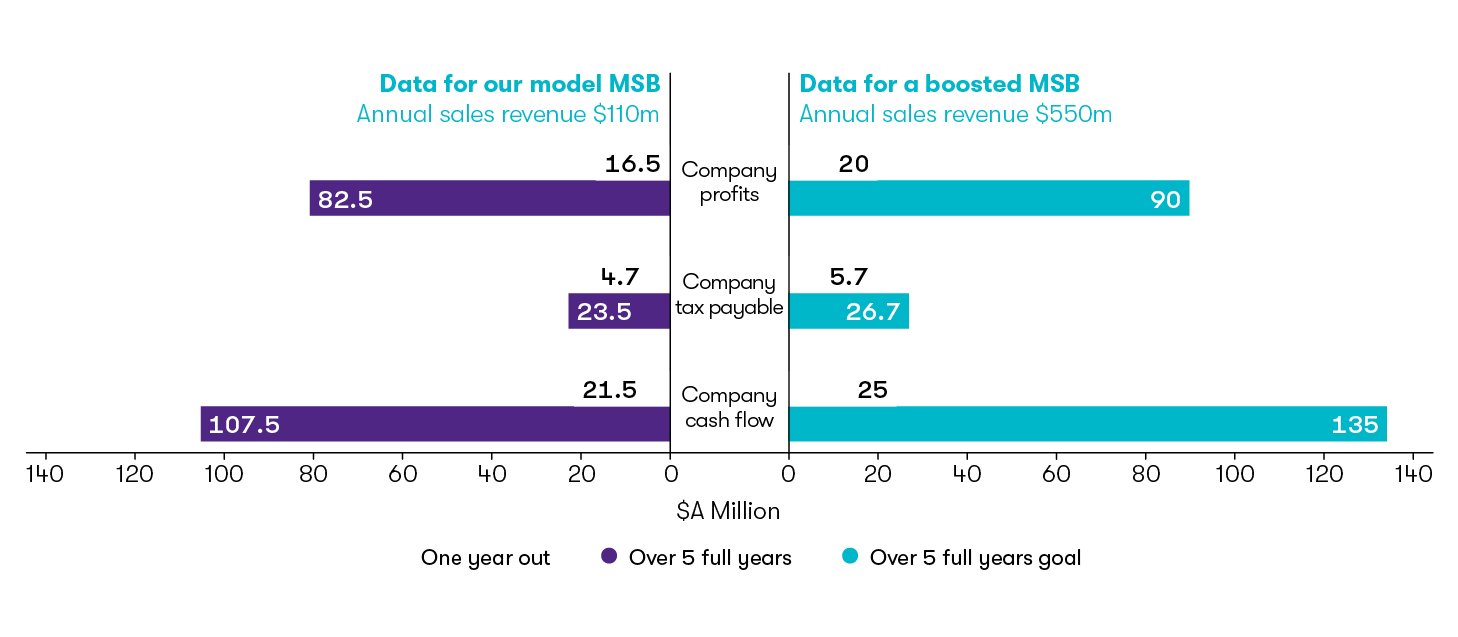 Every industry has their own unique drivers of growth
Our leaders have provided three key recommendations to help achieve the kinds of gains we know are possible with investment and support for mid-size businesses across 11 different sectors.
We need public investment in Australia's approximately 877,500km of transmission and distribution lines to support the energy network of the future. Incentives are required for the life sciences sector to not only conduct research in Australia, but to also commercialise and manufacture here. Our food and beverage sector are waiting on infrastructure projects like Inland Rail to open up more of Australia for the produce.
Click through to our media release here.
Subscribe to receive our publications
Subscribe now to be kept up-to-date with timely and relevant insights, unique to the nature of your business, your areas of interest and the industry in which you operate.