Partner - Private Advisory
Robert is a family enterprise and succession planning specialist who is a fully accredited Advisor Member of Family Business Australia. Robert is a regular speaker on family enterprises and SME-related issues, and has been frequently interviewed for publications including the Australian Financial Review, Business Review Weekly, and The Australian.
As a reflection of his expertise, Robert has been invited to assist the Australian Federal Government on a number of initiatives over many years. He was a founding member of the Australian Taxation Office's Tax Practitioner Forum SME Working Group, a founding member of the Federal Government's Small Business Advisory Committee, and was recently asked to join an Expert Panel advising the Board of Taxation.
Key examples of Robert's work include:
facilitating the formation of a family council and development of a family charter for a number of large family enterprises
acting as an advisory board member to assist a family enterprise board of directors on strategic issues
Family business accreditations
Robert is an accredited adviser with Family Business Australia. He also has a Certificate in Family Business Advising (CFBA) and a Certificate in Family Wealth Advising (CFWA) from the Global Education Network (GEN).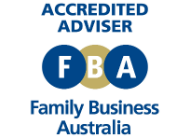 Family Business Australia Accredited Adviser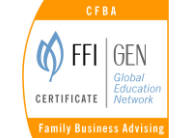 FFI Certificate in Family Business Advising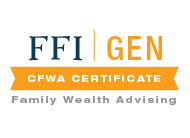 FFI Certificate in Family Wealth Advising
Qualifications
Fellow of the Institute of Chartered Accountants in Australia
Bachelor of Economics, University of Sydney
Accredited Advisor Member of Family Business Australia
Accredited Commercial Mediator
Registered Tax Agent
Member of the Taxation Institute of Australia
Certified Exit Planning Adviser (CEPA)