Agribusiness, food & beverage

Home
Bite Size Dealtracker
Food, Beverage & Agribusiness industry insights
Key insights for the Australian Food, Beverage & Agribusiness industry.
Royal Commission wrap up
Top 10 things for Financial Services providers
Eleven months on from the first round of hearings for the Royal Commission into Misconduct in the Banking, Superannuation and Financial Services Industry, Commissioner Hayne's final report has been released.
Health & aged care

Home
Aged Care Royal Commission
Setting the tone for the Aged Care Royal Commission
Last week's hearings for the Royal Commission into Aged Care Quality and Safety, introduced the leaders of some of Australia's peak bodies, unions, consumer organisations and the Secretary to the Department, Glenys Beauchamp. In all 26 witnesses were called.
Life sciences

Home
Biotechnology Industry Position survey
Australia's biotechnology industry drives economic growth
The 2019 Biotechnology Industry Position survey conducted by Ausbiotech and supported by Grant Thornton has revealed that new technologies across regenerative medicine and medicinal cannabis are disrupting the industry, and Australia's global strength in clinical trials continues to drive contributions to the economic and social fabric of the country.
Manufacturing

Home
mid-sized business report
Manufacturing is critical to our economy – how can we support the sector?
Although the knock-on effects of the Australian automotive industry exiting our country are yet to be fully understood, the industry is evolving, and manufacturing continues to be a major employer and critical to our overall economy.
Not for Profit

Home
NATIONAL OUTCOMES MEASUREMENT PROGRAM
A practical framework
Royal Commissions and federal budgets are critical things for Nonprofit human service providers to be thinking about at this point in time.
Real estate & construction

Home
mid-sized business report
Supporting affordable housing requires planning, certainty – and tax reform
There is a lot of noise around the property sector at the moment – and it's not all positive. Prices are down – but this shouldn't be a surprise when some markets (namely Sydney & Melbourne) saw unprecedented hikes in recent years.
Retail & consumer products

Home
GNC Group Consulting
The Technology Trap: Online innovation in retail
I recently attended the NRF Retail Big Show in New York, an overwhelming smorgasbord of retail technology and new store concepts.
Scaling-up for Growth
From start-up to scale-up
Navigating the complexities of growth and maintaining previous success is a challenge for all mid-size businesses.
Australia & Asia
The growth gateway
Find out more
Matt Byrnes
Partner - Financial Advisory
Contact Matt
Australia and Asia – the growth gateway
The investment opportunities and growth potential between Australia and Asia are significant. For Australian businesses looking for growth it can mean exporting, outsourcing, re-locating operations, or finding new markets for their products and services. For Asian businesses, the stability of the Australian economy and opportunities from a broad range of Australian industries makes it a hotspot for investment.
Grant Thornton works with Asian businesses looking to invest in Australia, as well as advising Australian companies on their outbound investments into Asia.
By delivering a combination of technical excellence, with personalised advice that not only reflects a deep understanding of your business, your industry and ambitions but also an in-depth knowledge and connection with the jurisdiction in which you want to invest, we help set our clients up for success and growth.
A localised solution on the ground
Our aligned global Grant Thornton network includes 85 regional offices throughout Asia. We are across all legislative and fiscal changes and upcoming trends in the countries in which clients plan to operate or invest. We take a long-term view of your strategic goals and help develop the best path and structures for achieving your ambitions.
Our approach is unique and is focused on your success. We have experts who specifically understand the nature of doing business and investing in key markets such as China, Japan, Singapore and the ASEAN region, and India.
By engaging with our Grant Thornton team, you have access to the expertise you need with a single point of contact. Our Asia experts provide you with a relationship leader who can bridge the gap, connecting you to the right people and teams you need to make your international strategy a success. In addition, our Grant Thornton Australian leaders are closely aligned with the key regional financial centres of Hong Kong and Singapore, underpinned by financial investments and board and advisory support to our Grant Thornton practices in those locations.
CEO insight
Made in Australia: a premium brand for China
A number of colleagues – David Chau, Bei Bei Han, Judy Jin – and I were recently in China's Tea Capital, Hangzhou, with partners from all around our international network to talk about trends in business globally, but also the huge opportunities we're seeing coming out of China.
Read full article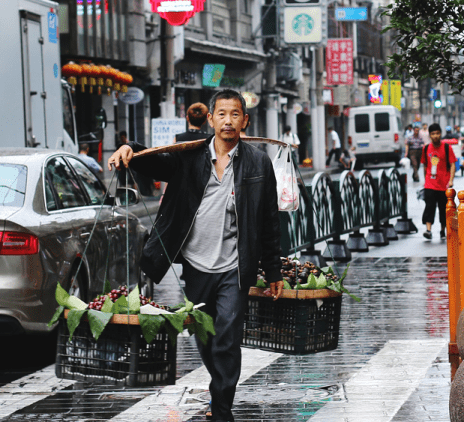 ceo insight
Synergies between Australia and Japan
Arakawa, our own Japanese Practice Leader, and Louise Willdridge from GTI. What many people might not know is that the merger between Grant Thornton Japan and Yusei Audit Co. and Yamada & partners Certified Public Tax Accountants' Co. in July this year, means that the Japanese partnership greatly mirrors our Australian partnership – similar size and similar offerings across audit, tax and advisory.
Read full article