In a volatile and complex global landscape, one certainty has held true for the past decade: accelerated growth is to be found in Asia.
Grant Thornton, mid-size business' growth advisor of choice, has supported many companies in developing and strengthening their ties within Asian markets over the past years.
We have now brought together our global expertise and knowledge of the Australian and Asian markets to create a dedicated Asia Practice. Closely connected to our Australian business and to our integrated network, Grant Thornton's Asia Practice supports:
Outbound investment
We accompany Australian businesses already present in or planning expansion to Asia in defining, implementing, and optimising their growth strategies on Asian markets. While we support all markets in the Asia region through our integrated network, we have the added benefit of dedicated resources and bilingual staff within our China and Japan desks.
Find out more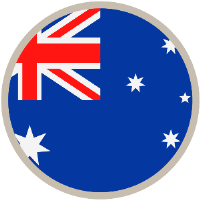 Inbound investment
We support foreign businesses in successfully entering and trading on the Australian market through incorporation, joint ventures, and mergers and acquisitions. We have bilingual staff dedicated to supporting Chinese and Japanese companies already present in or considering expansion to Australia.


How Grant Thornton can help
Whatever business you are in, we can offer you the following services in Australia and the Asian region:
Strategy
Overcoming barriers to growth
Overseas expansion
Mergers & acquisitions
Managing talent
Financing growth
Risk management
Tax
Audit
Assurance
Grant Thornton's Asia Practice helps dynamic organisations worldwide unlock their potential for growth by providing meaningful, forward-looking advice and solutions.