What do you want from your career?
Think about the companies that command our attention. They're the businesses that set the agenda and deliver unique experiences; they're the ones that rise above the competition. At Grant Thornton, we help our graduates stand out from the crowd.
As a graduate at our firm, we'll help you become a respected and trusted advisor to Australia's mid-size businesses and organisations. We'll give you the tools and skills you need to develop unique insights and tailor innovative strategies. We'll give you the support you need to achieve your CA and other professional qualifications. And we'll encourage you to be yourself.
Responsibility from day one
Our national graduate program helps you successfully transition from university student to professional advisor. From day one, our graduates are given hands-on roles on a variety of projects – investigating issues, undertaking analysis and delivering real recommendations. There's also the opportunity to broaden your skills and perspective through mobility opportunities within Australia and beyond – with clients, other Grant Thornton member firms or as part of our active corporate social responsibility programs.
Unlock your potential, personally and professionally
Aside from your qualifications, we're looking for people that value the things we value.
We empower our people to make a difference, so we encourage genuine diversity: of views, perspectives and people – only this way can we create the best outcomes for our clients and each other.
We genuinely care about our clients. An essential part of our work is to discover what's important to them and enjoy helping them succeed.
We also care deeply about our people. We're creating an environment where you're supported to fully embrace and achieve the things that are important to you– both professionally and personally.
We value collaboration highly. We believe it's energising and stimulating to collaborate because we're better together, growing Grant Thornton as a distinctive firm of innovative and bold thinkers and doers.
If you value what we value, let us help you stand out from the crowd. Graduate positions will open in February 2017. Check out the application process page so you are ready and don't forget to create an account so you can receive job alerts.
Employer awards
As well as winning some prestigious industry awards, we have also been recognised as a great place to work, and to start your career.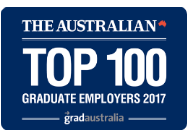 The Australian Top 100 Graduate Employers 2017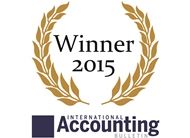 IAB Employer of the Year 2015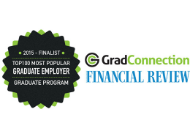 AFR Top 100 Graduate Employer 2015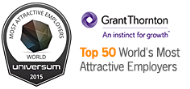 Top 50 World's Most Attractive Employers