The future is now
Are you a graduate looking to kick-start your career? At Grant Thornton, we offer more than just your 'traditional' graduate program; instead we kick start your career as an Associate and support you to turn theory into practice – moving from knowing to growing. As a new Associate at Grant Thornton, you'll be supported and empowered from the beginning. We will help you build the foundation to become a respected and trusted advisor to Australia's mid-sized businesses. We'll give you the tools and skills you need to develop unique insights and deliver future-focused, commercial advice. And we'll give you the support you need to achieve your CA and other professional qualifications.
Most importantly, we'll encourage you to be yourself.
"Grant Thornton gives you the opportunity and flexibility to grow yourself in whichever direction you want. As trusted advisors we need to be authentic, to clients and to ourselves, and that is something that differentiates Grant Thornton from others."
Kate Sowden National Organisational Development Management Grant Thornton Australia

Employer awards
As well as winning some prestigious industry awards, we have also been recognised as a great place to work, and to start your career.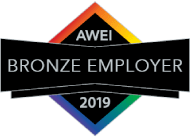 AWEI Bronze Employer 2019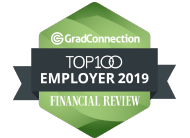 AFR Top 100 Graduate Employer 2019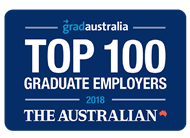 The Australian Top 100 Graduate Employers 2018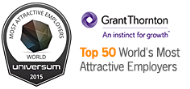 Top 50 World's Most Attractive Employers