Agribusiness, food & beverage

Home
Bite Size Dealtracker
Food, Beverage & Agribusiness industry insights
Key insights for the Australian Food, Beverage & Agribusiness industry.
Royal Commission wrap up
Top 10 things for Financial Services providers
Eleven months on from the first round of hearings for the Royal Commission into Misconduct in the Banking, Superannuation and Financial Services Industry, Commissioner Hayne's final report has been released.
Health & aged care

Home
Aged Care Royal Commission
Perspectives on the Future of Ageing
Transitions in ageing are not consistent and systematic as they are described by our ageing systems. Sometimes they are incremental, sometimes accidental, sometimes monumental, and they are always personal. We can create something better.
Life sciences

Home
Biotechnology Industry Position survey
Australia's biotechnology industry drives economic growth
The 2019 Biotechnology Industry Position survey conducted by Ausbiotech and supported by Grant Thornton has revealed that new technologies across regenerative medicine and medicinal cannabis are disrupting the industry, and Australia's global strength in clinical trials continues to drive contributions to the economic and social fabric of the country.
Manufacturing

Home
mid-sized business report
Manufacturing is critical to our economy – how can we support the sector?
Although the knock-on effects of the Australian automotive industry exiting our country are yet to be fully understood, the industry is evolving, and manufacturing continues to be a major employer and critical to our overall economy.
Not for Profit

Home
NATIONAL OUTCOMES MEASUREMENT PROGRAM
A practical framework
Royal Commissions and federal budgets are critical things for Nonprofit human service providers to be thinking about at this point in time.
Real estate & construction

Home
mid-sized business report
Supporting affordable housing requires planning, certainty – and tax reform
There is a lot of noise around the property sector at the moment – and it's not all positive. Prices are down – but this shouldn't be a surprise when some markets (namely Sydney & Melbourne) saw unprecedented hikes in recent years.
Retail & consumer products

Home
GNC Group Consulting
The Technology Trap: Online innovation in retail
I recently attended the NRF Retail Big Show in New York, an overwhelming smorgasbord of retail technology and new store concepts.
Scaling-up for Growth
From start-up to scale-up
Navigating the complexities of growth and maintaining previous success is a challenge for all mid-size businesses.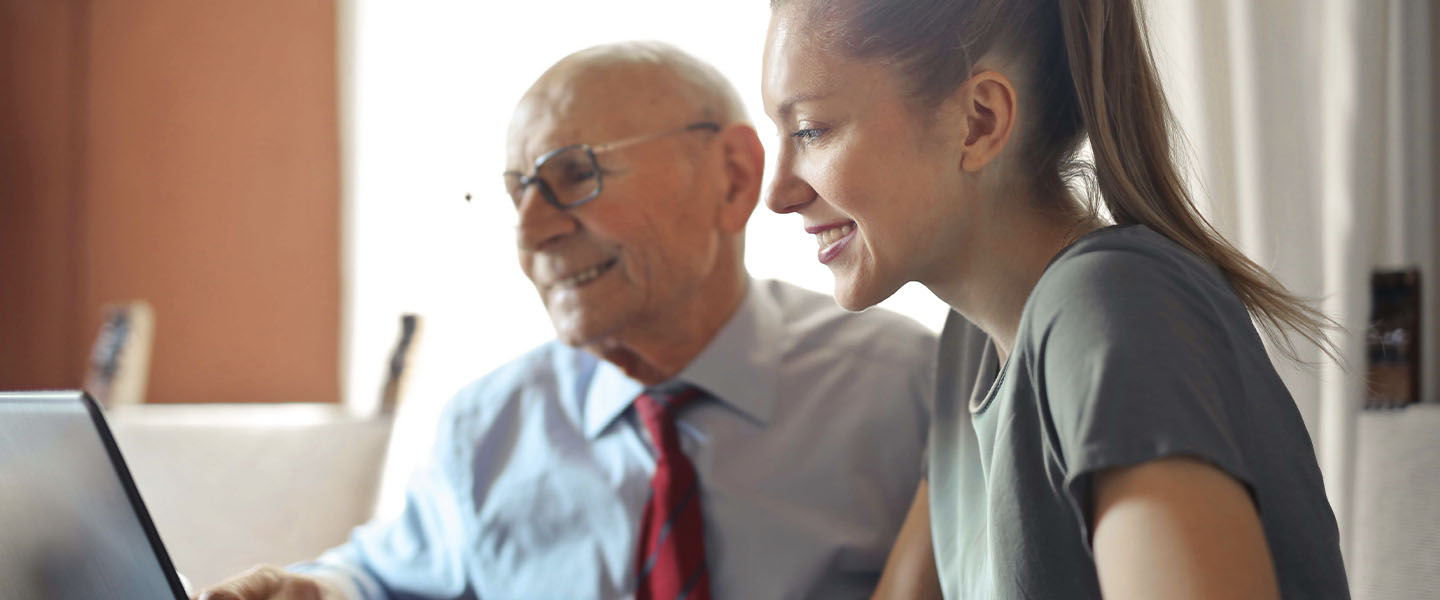 Grant Thornton invited Commonwealth Bank and three CEO's new to the health and aged care sector to participate in a pre-Budget webinar panel at the end of last month. The resulting conversation was positive, with panelists agreeing that transparent funding and a forward-looking, collaborative and proactive approach from strong sector leaders is needed to face the challenges of the sector.
On the panel was Charles Moore (CEO, BaptistCare NSW & ACT), Coralie Nichols (Diocesan CEO of Anglian Church Newcastle), Melissa Argent (CEO, Rockpool Residential Aged Care), Belinda Hegarty (Head of Healthcare Business Banking, Commbank) and Darrell Price (National Head of Health and Aged Care, Grant Thornton). The panelists delved into governance and moving from a clinical to a consumer focus, their hopes for the future and where they think the funding will come from.
Webinar highlights
Watch the full webinar recording now
The following questions were posed from the webinar audience, with many focusing in on governance and funding. Questions have been answered by Darrell Price, with input from the panel.
How do you implement change from a clinical focus to a consumer focus based on budgetary constraints and staff retention issues?
That's a big question and one that will be dependent on each providers' business model and focus. For example, government owned residential facilities, especially those attached to hospitals, will likely to continue to have a greater clinical focus, rather than those in denser, more affluent markets where competition will drive a more consumer focused approach.
The first recommendations from the Commission refer to a new Act, a specialised Cabinet Committee, a new Australian Aged Care Commission, a Pricing Authority, a new Department reporting to the Secretary, an Elders Council. Does the panel think that a changed governance structure will lead to greater respect of the human rights for older people?
These are important first steps, however there needs to be a wider community discussion about death, dying and life's journey through to end of life. Our whole community needs to better understand the role of aged care services in supporting the elderly when and where they need it.
Do we need to undertake qualitative and quantitative research to understand how increased funding will correlate to effectiveness and excellence, and measure levels of quality of care delivered at home and residential aged care, to prevent abuse of older Australians?
We certainly need further research into the measurement of quality of life and how services can realise quality outcomes for care recipients. The current quality framework is a good foundation, however doesn't address some of the relationships between financial investments in services and quality outcomes for people receiving care.
The need for more funding is fundamental but where does the panel think the additional funding will come from and what must the sector do to get funding sources which do not rely on government reactions to the RC recommendations?
Disappointingly, Commissioners Pagone and Briggs avoided the opportunity to endorse a funding model that sees those who can afford to pay for their care to do so. We believe that an aged care model could be developed akin to the healthcare system where there are clear safety nets for those that cannot afford to pay, while those that can do pay. This would allow governments to limit their own expenditure by capping care, daily living and accommodation subsidies, and allow consumers to contribute above these levels on a means tested basis. This would increase funding for providers, and increase the quality of care by increasing competition for people who can pay.
With uncertainties around future funding models, how is the Bank assessing, today, Operators' capacity to borrow to fund capital expenditure and growth?
There is an underlying assumption, based on comments by Ministers Hunt and Colbeck, that funding will increase across the sector. While the allocation models may change affecting individual providers, any new model will need to address the imbalance between metro, rural, remote and very remote services. The banks will continue to support providers who demonstrate commitments to good governance, financial management and clinical excellence.
Great to see new leadership from outside the aged care sector. The challenge will be overcoming the clinical bias and the uneven control driven by clinical leaders in Aged Care. How will you change the uneven approach in Aged Care?
This will take time and hopefully new funding models might accelerate the process. I feel the panelists' approach to balancing the clinical and commercial conversations is refreshing and will lead to better outcomes for those in care.