Getting distracted from the big picture of your personal affairs is not what you need.
Operational administration is the cornerstone of managing complex financial affairs and is often the most time-consuming.
That's where Grant Thornton can step in. We aim to reduce your stress by offering seamless services like statutory compliance, management reporting and back office and banking.

Using established and proven management capabilities and experience, we'll help reduce efficiency lags; ensure you meet all reporting obligations and offer experienced support to help guide you towards better decisions in managing your wealth. Having the right information at your fingertips when you want it lets you focus on what's important: achieving your financial and family goals.
Meet our people
Robert Scheiber
Partner & Head of Family Office Services
Find out more
Back office banking
Time is often our enemy. Our back office and banking service lightens the administrative burden of the day to day responsibility for your financial affairs, giving you more time to focus on the issues that matter.

Adam Fisher
Partner - Private Advisory
T +61 8 8372 6666
E adam.fisher@au.gt.com
Management reporting
Investment decisions? Overall family position? A strategic goals focus? By taking the time to understand your philosophy and purpose we can help you align your investment decisions with your goals. Our relevant and timely reporting lets you track your progress. We'll cut through the detail with clear-eyed analyses to manage your family's wealth over the long term.

Dale Ryan
Partner & Head of Private Advisory - Adelaide
T +61 8 8372 6535
E linkedin.com/daleryan
Statutory compliance
Want to lift a weight from your shoulders? We'll ensure your compliance is up-to-date and provide timely notification of any future payments. We'll identify further improvements in your financial arrangements and give you more time to focus on what's important to you.

Mauri Mucciacciaro
Partner & Head of Private Advisory - Perth
T +61 8 9480 2105
E mauri.mucciacciaro@au.gt.com
Proud supporter of Family owned Australian businesses
At Grant Thornton we're proud to support Australian Family Businesses. We have FBA Accredited Advisors providing expertise to assist family businesses reach their family and business goals.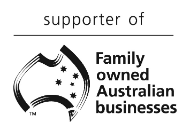 Family owned Australian businesses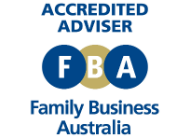 Family Business Australia Accredited Advisers