Agribusiness, food & beverage

Home
Bite Size Dealtracker
Food, Beverage & Agribusiness industry insights
Key insights for the Australian Food, Beverage & Agribusiness industry.
Royal Commission wrap up
Top 10 things for Financial Services providers
Eleven months on from the first round of hearings for the Royal Commission into Misconduct in the Banking, Superannuation and Financial Services Industry, Commissioner Hayne's final report has been released.
Health & aged care

Home
Aged Care Royal Commission
Perspectives on the Future of Ageing
Transitions in ageing are not consistent and systematic as they are described by our ageing systems. Sometimes they are incremental, sometimes accidental, sometimes monumental, and they are always personal. We can create something better.
Life sciences

Home
Biotechnology Industry Position survey
Australia's biotechnology industry drives economic growth
The 2019 Biotechnology Industry Position survey conducted by Ausbiotech and supported by Grant Thornton has revealed that new technologies across regenerative medicine and medicinal cannabis are disrupting the industry, and Australia's global strength in clinical trials continues to drive contributions to the economic and social fabric of the country.
Manufacturing

Home
mid-sized business report
Manufacturing is critical to our economy – how can we support the sector?
Although the knock-on effects of the Australian automotive industry exiting our country are yet to be fully understood, the industry is evolving, and manufacturing continues to be a major employer and critical to our overall economy.
Not for Profit

Home
NATIONAL OUTCOMES MEASUREMENT PROGRAM
A practical framework
Royal Commissions and federal budgets are critical things for Nonprofit human service providers to be thinking about at this point in time.
Real estate & construction

Home
mid-sized business report
Supporting affordable housing requires planning, certainty – and tax reform
There is a lot of noise around the property sector at the moment – and it's not all positive. Prices are down – but this shouldn't be a surprise when some markets (namely Sydney & Melbourne) saw unprecedented hikes in recent years.
Retail & consumer products

Home
GNC Group Consulting
The Technology Trap: Online innovation in retail
I recently attended the NRF Retail Big Show in New York, an overwhelming smorgasbord of retail technology and new store concepts.
Scaling-up for Growth
From start-up to scale-up
Navigating the complexities of growth and maintaining previous success is a challenge for all mid-size businesses.
We offer Family Services because we appreciate that families and their businesses are complex, and consulting to them requires a unique understanding and skillset. Grant Thornton has a history of working with family business clients across generations, and we understand the dynamics of families in business.
The founders of family business, and those who continue the tradition, have often risked everything to create something special. There are hours, days and months of sweat – not to mention tears – that have gone into what you're now proud to call yours.

Because it's a fact that some decisions are those of the heart and not the head – Grant Thornton get that; and this is where our family business specialists can assist. We understand that successful families with substantial assets need a plan that prepares the next generation for the responsibility and stewardship that comes with managing the family's assets.
Meet our people
Robert Powell
Partner & Head of Family Office Services
Find out more
Family governance and communication
When a family is in business together it's sometimes difficult to separate family from business issues. Open communication and using the appropriate governance forums is key to creating family harmony and business continuity.

Our accredited family business specialists are there to help align your family, business, and owner interests to achieve your goals. They are experienced in facilitating family meetings, establishing family councils and developing family charters/constitutions to address the unique dynamics of families in business.

Kirsten Taylor-Martin
Partner - Private Advisory
T +61 2 8297 2567
E kirsten.taylor-martin@au.gt.com
Estate planning
Estate planning is about much more than wills and who gets what when. It's about your values as well as your valuables. We respect your wishes and work with you to ensure outcomes are what you'd like for those you love.

While few things are certain, we'll ensure the important things are covered, with estate plans that bring clarity to the transfer and ownership of your assets.

Mark O'Hare
Partner - Private Advisory
T +61 7 3222 0222
E mark.ohare@au.gt.com
Transition planning
Navigating the challenges facing family businesses as they transition to the next generation can test the most experienced. Transition planning is a process, not an event. Forward planning is vital for ongoing success. With informed advice from our family office specialists and adequate planning and implementation beforehand, we'll help you map out optimum succession outcomes for you, your business and your wealth.

Robert Powell
Partner - Private Advisory
T +61 2 9286 5850
E robert.powell@au.gt.com
Philanthropic management
Philanthropy is an integral part of a complete financial and estate plan if you wish to leave a legacy to family and the community while achieving tax advantages. It provides a forum for family democracy and intergenerational decision-making, personal growth and offers a way to give something back that is richly rewarding. Given the range of information available, it can also be difficult to find the best options to suit you. Wherever you are in your journey, Grant Thornton's advisors can help you, with compliance and strategic tax-effective advice on structured charitable giving both in your lifetime and as a legacy.

Gail Curtis
Partner - Private Advisory
T +61 8 9480 2011
E gail.curtis@au.gt.com
Proud supporter of Family owned Australian businesses
At Grant Thornton we're proud to support Australian Family Businesses. We have FBA Accredited Advisors providing expertise to assist family businesses reach their family and business goals.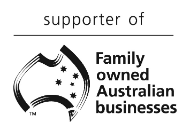 Family owned Australian businesses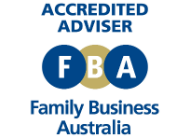 Family Business Australia Accredited Advisers