Agribusiness, food & beverage

Home
Bite Size Dealtracker
Food, Beverage & Agribusiness industry insights
Key insights for the Australian Food, Beverage & Agribusiness industry.
Royal Commission wrap up
Top 10 things for Financial Services providers
Eleven months on from the first round of hearings for the Royal Commission into Misconduct in the Banking, Superannuation and Financial Services Industry, Commissioner Hayne's final report has been released.
Health & aged care

Home
Aged Care Royal Commission
Perspectives on the Future of Ageing
Transitions in ageing are not consistent and systematic as they are described by our ageing systems. Sometimes they are incremental, sometimes accidental, sometimes monumental, and they are always personal. We can create something better.
Life sciences

Home
Biotechnology Industry Position survey
Australia's biotechnology industry drives economic growth
The 2019 Biotechnology Industry Position survey conducted by Ausbiotech and supported by Grant Thornton has revealed that new technologies across regenerative medicine and medicinal cannabis are disrupting the industry, and Australia's global strength in clinical trials continues to drive contributions to the economic and social fabric of the country.
Manufacturing

Home
mid-sized business report
Manufacturing is critical to our economy – how can we support the sector?
Although the knock-on effects of the Australian automotive industry exiting our country are yet to be fully understood, the industry is evolving, and manufacturing continues to be a major employer and critical to our overall economy.
Not for Profit

Home
NATIONAL OUTCOMES MEASUREMENT PROGRAM
A practical framework
Royal Commissions and federal budgets are critical things for Nonprofit human service providers to be thinking about at this point in time.
Real estate & construction

Home
mid-sized business report
Supporting affordable housing requires planning, certainty – and tax reform
There is a lot of noise around the property sector at the moment – and it's not all positive. Prices are down – but this shouldn't be a surprise when some markets (namely Sydney & Melbourne) saw unprecedented hikes in recent years.
Retail & consumer products

Home
GNC Group Consulting
The Technology Trap: Online innovation in retail
I recently attended the NRF Retail Big Show in New York, an overwhelming smorgasbord of retail technology and new store concepts.
Scaling-up for Growth
From start-up to scale-up
Navigating the complexities of growth and maintaining previous success is a challenge for all mid-size businesses.
Mergers and acquisitions deals – despite the due diligence and financing focus dedicated at the outset – can fail to realise their intended deal value. This is costly to a business: the money, time and resources dedicated, the loss of value and goodwill created from the legacy brands and the future aspirations of the new entity diminished.
Often Boards and Executives are so focused on doing a deal that bias can creep in and it is easy to be convinced the deal is a great idea. This risk is heightened when an organisation's acquisition is to plug a revenue gap, to reach an ambitious growth target, or because a market player is imminently up for sale. More and more, we are seeing failed or unsustainable merger and acquisition deals being the result of operational and cultural disconnects not considered before the deal's closure, as well as inadequate post-merger or post-acquisition integration plans.
A successful merger or acquisition is as much about aligning financial goals as it is about cultural synergies and supportive operational structures. These components, like financial, all contribute to a profitable business and growth strategies and the overall value to the business.
The reality is that a merger and acquisition transaction can be a once-in-a-business life event – for the organisation and leadership team – if not a rare, long-term project to be managed around the usual operations of your business. An independent perspective is required to ensure value is clearly articulated and that it can be realistically achieved. Therefore, it is important to work with a team skilled in the full lifecycle of a deal, who understand common pitfalls, while taking a long-term view of the end goal.
How we help: pre-and post-acquisition integration plans
Our operational deal services team works alongside our clients on their major business transactions, providing practical advice and helping to ensure the greatest possible outcome and value is gained.
We work with you through all stages of the deal – from early negotiations and due diligence, to closure and beyond – to maximise deal value and performance. We take a robust and practical approach to your strategic planning, stakeholder engagement, value mapping and change management. This work is underpinned by our deep industry experience, where we ensure your plan will be successful – and realistic – within the constraints and unique elements of your industry.
As your organisation contemplates a merger or acquisition, we develop and implement:
a clear strategy for the transaction, and a plan to maximise value

stakeholder management and communication plans across the transaction

analysis focused on maximising the key value drivers and synergies of the deal

mapped-out change management processes

management and mitigation of all identified risks.
Get in touch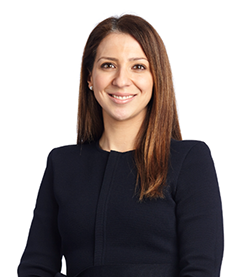 Subscribe to receive our publications
Subscribe now to be kept up-to-date with timely and relevant insights, unique to the nature of your business, your areas of interest and the industry in which you operate.