Agribusiness, food & beverage

Home
Bite Size Dealtracker
Food, Beverage & Agribusiness industry insights
Key insights for the Australian Food, Beverage & Agribusiness industry.
Royal Commission wrap up
Top 10 things for Financial Services providers
Eleven months on from the first round of hearings for the Royal Commission into Misconduct in the Banking, Superannuation and Financial Services Industry, Commissioner Hayne's final report has been released.
Health & aged care

Home
Aged Care Royal Commission
Perspectives on the Future of Ageing
Transitions in ageing are not consistent and systematic as they are described by our ageing systems. Sometimes they are incremental, sometimes accidental, sometimes monumental, and they are always personal. We can create something better.
Life sciences

Home
Biotechnology Industry Position survey
Australia's biotechnology industry drives economic growth
The 2019 Biotechnology Industry Position survey conducted by Ausbiotech and supported by Grant Thornton has revealed that new technologies across regenerative medicine and medicinal cannabis are disrupting the industry, and Australia's global strength in clinical trials continues to drive contributions to the economic and social fabric of the country.
Manufacturing

Home
mid-sized business report
Manufacturing is critical to our economy – how can we support the sector?
Although the knock-on effects of the Australian automotive industry exiting our country are yet to be fully understood, the industry is evolving, and manufacturing continues to be a major employer and critical to our overall economy.
Not for Profit

Home
NATIONAL OUTCOMES MEASUREMENT PROGRAM
A practical framework
Royal Commissions and federal budgets are critical things for Nonprofit human service providers to be thinking about at this point in time.
Real estate & construction

Home
mid-sized business report
Supporting affordable housing requires planning, certainty – and tax reform
There is a lot of noise around the property sector at the moment – and it's not all positive. Prices are down – but this shouldn't be a surprise when some markets (namely Sydney & Melbourne) saw unprecedented hikes in recent years.
Retail & consumer products

Home
GNC Group Consulting
The Technology Trap: Online innovation in retail
I recently attended the NRF Retail Big Show in New York, an overwhelming smorgasbord of retail technology and new store concepts.
Scaling-up for Growth
From start-up to scale-up
Navigating the complexities of growth and maintaining previous success is a challenge for all mid-size businesses.
Owners, shareholders and regulators alike expect more from the auditing and financial reporting of a business.
While it remains an important compliance measure that builds transparency and a complete picture of your financial position and regulatory obligations, it is also a foundation for robust future decisions and an indicator of exposure and risk areas.
Whether you're legally obligated to undertake an audit or it is part of your best practice procedures or a milestone to pursue your strategic ambitions – no one audit is the same.
Your industry, operations, and growth plans make your business unique. So too is the audit, governance and financial reporting of your organisation.
Grant Thornton takes a holistic approach to deliver high-quality audit and assurance services. We focus on safeguarding governance, risk mitigation, reviewing controls and implementing robust treatments. To achieve these outcomes, our financial and accounting expertise is complemented by our continued focus on ongoing education and staying across the latest developments in technical and financial reporting and accounting standards.
Quality assurance, underpinned by industry expertise
The quality control of our audit advice is at the core of our offering. It is complemented and elevated by the industry experience we bring to our relationships. Industry experts are part of our teams, underpinning all our advice with real insights and a practical understanding of your obligations and pressures, as well as the opportunities for your business.
We are passionate about the sectors we represent, and our deep expertise in a range of industries means we can benchmark your audit alongside that of your peers. It helps you better understand the playing field in which you operate with useful and reliable insights for reviewing and developing your strategic goals, driving change within the business, and highlighting areas of improvement.
Long-lasting and loyal relationship
The relationships we build with our clients are long-lasting with consistent teams who know your business and industry. For many clients, we have been part of your growth journey and helped you to develop an understanding of, and to meet, your growing compliance obligations along the way. For others, we have offered a refreshing and alternate perspective as you seek partners that better meet your business needs.
Our approach and communication are reflective of how you want to work. Not every business or its leaders want or have the same expectations and timelines. At the outset of an engagement, we work with you to develop a detailed, yet flexible, plan for how you want us to work with you. It's by design for you, with no surprises along the way.
An investment in innovation
At the heart of your financial reporting is countless data. Bringing this together in an efficient and insightful way creates a view of your organisation's success and challenges in one place. It is also a reliable guide for the future.
COVID-19 meant the ways in which many of us work had to change very rapidly. We have developed platforms and dashboards for clients to easily upload information and access a real-time understanding of the process underway. We are proud that our continued investment in our innovative audits has meant meeting this crucial – often compulsory – milestone for your business can continue seamlessly and allow you to focus on achieving your goals or manage the impact of COVID-19 has had on your business.
Client story - Teachers Mutual Bank
Founded in 1966, Teachers Mutual Bank Limited is one of the largest mutual banks in Australia, with over 198,000 members and assets of over $7 billion.
Listen to Steve James, CEO talk about contributing factors to Teachers Mutual Bank Limited significant growth and their approach to responding to changes in the market.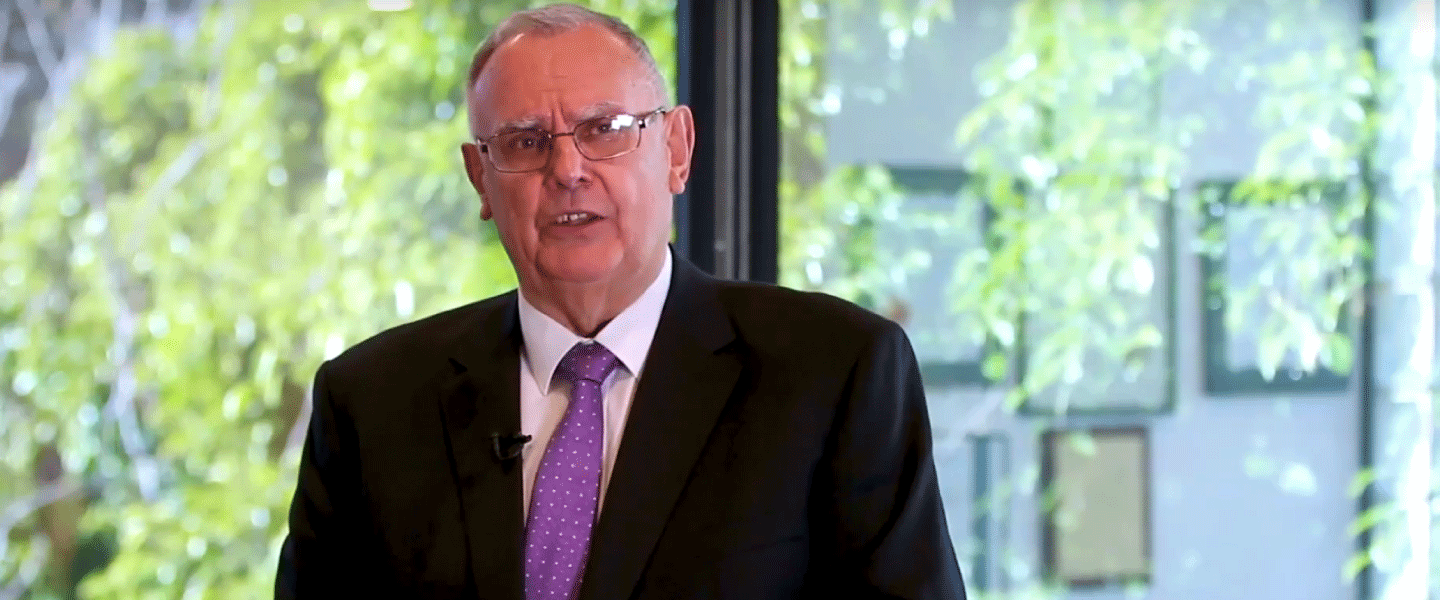 Subscribe to receive our publications
Subscribe now to be kept up-to-date with timely and relevant insights, unique to the nature of your business, your areas of interest and the industry in which you operate.