Agribusiness, food & beverage

Home
Bite Size Dealtracker
Food, Beverage & Agribusiness industry insights
Key insights for the Australian Food, Beverage & Agribusiness industry.
Royal Commission wrap up
Top 10 things for Financial Services providers
Eleven months on from the first round of hearings for the Royal Commission into Misconduct in the Banking, Superannuation and Financial Services Industry, Commissioner Hayne's final report has been released.
Health & aged care

Home
Aged Care Royal Commission
Perspectives on the Future of Ageing
Transitions in ageing are not consistent and systematic as they are described by our ageing systems. Sometimes they are incremental, sometimes accidental, sometimes monumental, and they are always personal. We can create something better.
Life sciences

Home
Biotechnology Industry Position survey
Australia's biotechnology industry drives economic growth
The 2019 Biotechnology Industry Position survey conducted by Ausbiotech and supported by Grant Thornton has revealed that new technologies across regenerative medicine and medicinal cannabis are disrupting the industry, and Australia's global strength in clinical trials continues to drive contributions to the economic and social fabric of the country.
Manufacturing

Home
mid-sized business report
Manufacturing is critical to our economy – how can we support the sector?
Although the knock-on effects of the Australian automotive industry exiting our country are yet to be fully understood, the industry is evolving, and manufacturing continues to be a major employer and critical to our overall economy.
Not for Profit

Home
NATIONAL OUTCOMES MEASUREMENT PROGRAM
A practical framework
Royal Commissions and federal budgets are critical things for Nonprofit human service providers to be thinking about at this point in time.
Real estate & construction

Home
mid-sized business report
Supporting affordable housing requires planning, certainty – and tax reform
There is a lot of noise around the property sector at the moment – and it's not all positive. Prices are down – but this shouldn't be a surprise when some markets (namely Sydney & Melbourne) saw unprecedented hikes in recent years.
Retail & consumer products

Home
GNC Group Consulting
The Technology Trap: Online innovation in retail
I recently attended the NRF Retail Big Show in New York, an overwhelming smorgasbord of retail technology and new store concepts.
Scaling-up for Growth
From start-up to scale-up
Navigating the complexities of growth and maintaining previous success is a challenge for all mid-size businesses.
We are Grant Thornton
Grant Thornton is a leading business adviser that helps dynamic organisations to unlock their potential for growth. Our brand is respected globally, as one of the major global accounting organisations recognised by capital markets, regulators and international standards setting bodies.
We are constantly evolving and developing alongside our clients.
Grant Thornton Australia has more than 1,300 people working in offices in Adelaide, Brisbane, Cairns, Melbourne, Perth and Sydney. We combine service breadth, depth of expertise and industry insight with an approachable "client first" mindset and a broad commercial perspective.
Global scale and agility
We have the scale to meet your changing needs, but with the insight and agility that helps you to stay one step ahead. More than 50,000 Grant Thornton people, across over 135 countries, are focused on making a difference to clients, colleagues and the communities in which we live and work.
Privately owned, publicly listed and public sector clients come to us for our technical skills and industry capabilities but also for our different way of working. Our member firm partners and teams invest the time to truly understand your business, giving real insight and a fresh perspective to keep you moving.
Whether a business has domestic or international aspirations, Grant Thornton can help you to unlock your potential for growth.
Awards
As well as being the fastest-growing global accounting organisation in 2012 and 2013, we have won a number of other prestigious industry awards, including: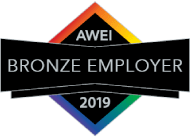 AWEI Bronze Employer 2019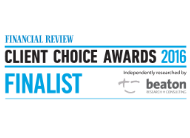 Financial Review Client Choice Awards Finalist 2016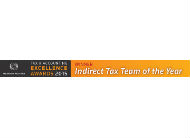 Thomson Reuters Indirect Tax Team of the Year 2015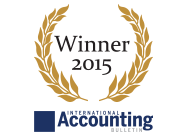 IAB Employer of the Year 2015
Transparency Report
Transparency and audit quality are cornerstones of Grant Thornton Australia Limited's governance practices, and we welcome the opportunity to share the information contained in this Transparency Report for the year ended 30 June 2020. Click here to read our report.
Click here to read our ASIC Audit inspection report for the 18 months to 30 June 2018.
Click here to read our ASIC Audit inspection report for the year ended 30 June 2019.
Click here to read our ASIC Audit inspection report for the year ended 30 June 2020.