Agribusiness, food & beverage

Home
Bite Size Dealtracker
Food, Beverage & Agribusiness industry insights
Key insights for the Australian Food, Beverage & Agribusiness industry.
Royal Commission wrap up
Top 10 things for Financial Services providers
Eleven months on from the first round of hearings for the Royal Commission into Misconduct in the Banking, Superannuation and Financial Services Industry, Commissioner Hayne's final report has been released.
Health & aged care

Home
Aged Care Royal Commission
Perspectives on the Future of Ageing
Transitions in ageing are not consistent and systematic as they are described by our ageing systems. Sometimes they are incremental, sometimes accidental, sometimes monumental, and they are always personal. We can create something better.
Life sciences

Home
Biotechnology Industry Position survey
Australia's biotechnology industry drives economic growth
The 2019 Biotechnology Industry Position survey conducted by Ausbiotech and supported by Grant Thornton has revealed that new technologies across regenerative medicine and medicinal cannabis are disrupting the industry, and Australia's global strength in clinical trials continues to drive contributions to the economic and social fabric of the country.
Manufacturing

Home
mid-sized business report
Manufacturing is critical to our economy – how can we support the sector?
Although the knock-on effects of the Australian automotive industry exiting our country are yet to be fully understood, the industry is evolving, and manufacturing continues to be a major employer and critical to our overall economy.
Not for Profit

Home
NATIONAL OUTCOMES MEASUREMENT PROGRAM
A practical framework
Royal Commissions and federal budgets are critical things for Nonprofit human service providers to be thinking about at this point in time.
Real estate & construction

Home
mid-sized business report
Supporting affordable housing requires planning, certainty – and tax reform
There is a lot of noise around the property sector at the moment – and it's not all positive. Prices are down – but this shouldn't be a surprise when some markets (namely Sydney & Melbourne) saw unprecedented hikes in recent years.
Retail & consumer products

Home
GNC Group Consulting
The Technology Trap: Online innovation in retail
I recently attended the NRF Retail Big Show in New York, an overwhelming smorgasbord of retail technology and new store concepts.
Scaling-up for Growth
From start-up to scale-up
Navigating the complexities of growth and maintaining previous success is a challenge for all mid-size businesses.
Releasing excess levels of cash tied up in working capital represents the cheapest form of finance available to a business.
Cash freed up can be used to reduce debt, increase the return to owners, or invest to fund your growth ambitions. A business needs first to identify the right opportunities, then design and implement new processes, in order to sustainably release cash from working capital.
Effective working capital management requires a strategy that focuses on maintaining an efficient working capital ratio: that is, managing the levels of both current assets (i.e. accounts receivable, inventory) and current liabilities (i.e. accounts payable) to effectively manage your business.
However, it is just one element of business performance. Maintaining control of working capital as companies increasingly look to grow, invest in new products, diversify, and consider merger and acquisition activity, while balancing profitability, operational efficiency, quality and customer experience, can be extremely challenging.
We believe that the balance sheet only shows the symptoms
Businesses must take a more holistic look at their processes across all functions, and engage all areas of the business including finance, operations, supply chain, procurement and sales in order to implement and manage an effective working capital strategy. All parts of the business must buy in. This is how businesses can really win and achieve tangible, cash benefits.
Our methodology considers net working capital as a timeline impacted by dozens of processes across all functions of the business. There is no one-size-fits-all – we scale this methodology to reflect your organisation and its processes, as well as considering the environment and industry in which you operate.
Our proven methodology
There is no one solution for effective working capital management. Grant Thornton applies our proven methodology that goes beyond a standard high-level approach focused on short-term benefits. Instead, we break down each of the three key cycles: Order to Cash (i.e. accounts receivable), Procure to Pay (i.e. accounts payable) and Forecast to Fulfil (i.e. inventory) into eight separate processes, and up to 99 individual levers in order to identify where there is opportunity for improvement in your processes to optimise working capital. Sometimes only a few levers are relevant to a given business, but the impact can be significant.
We then work with you to design and implement new processes where opportunities are identified, and assist you to embed the culture and discipline required to ensure they are effective through our implementation and monitoring support program.
Accessing global expertise
Our Grant Thornton network operates across more than 140 countries. By engaging your Grant Thornton contact, you have access to a consistent and coordinated team applying our proven working capital optimisation methodology globally, wherever you do business.
Get in touch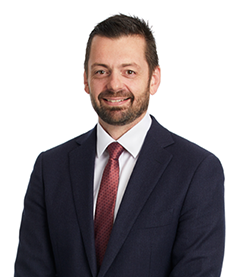 What is working capital?
Working capital:
Working capital is the net capital – or money – it takes to run your business on a day-to-day basis. If you take your current assets and minus your current liabilities, the result is considered your working capital. It is a ratio to watch in the business. While working capital generally means your organisation is financially healthy, low working capital can mean you will struggle to grow, and too much means you are not adequately reinvesting your cash.
Subscribe to receive our publications
Subscribe now to be kept up-to-date with timely and relevant insights, unique to the nature of your business, your areas of interest and the industry in which you operate.