Agribusiness, food & beverage

Home
Bite Size Dealtracker
Food, Beverage & Agribusiness industry insights
Key insights for the Australian Food, Beverage & Agribusiness industry.
Royal Commission wrap up
Top 10 things for Financial Services providers
Eleven months on from the first round of hearings for the Royal Commission into Misconduct in the Banking, Superannuation and Financial Services Industry, Commissioner Hayne's final report has been released.
Health & aged care

Home
Aged Care Royal Commission
Perspectives on the Future of Ageing
Transitions in ageing are not consistent and systematic as they are described by our ageing systems. Sometimes they are incremental, sometimes accidental, sometimes monumental, and they are always personal. We can create something better.
Life sciences

Home
Biotechnology Industry Position survey
Australia's biotechnology industry drives economic growth
The 2019 Biotechnology Industry Position survey conducted by Ausbiotech and supported by Grant Thornton has revealed that new technologies across regenerative medicine and medicinal cannabis are disrupting the industry, and Australia's global strength in clinical trials continues to drive contributions to the economic and social fabric of the country.
Manufacturing

Home
mid-sized business report
Manufacturing is critical to our economy – how can we support the sector?
Although the knock-on effects of the Australian automotive industry exiting our country are yet to be fully understood, the industry is evolving, and manufacturing continues to be a major employer and critical to our overall economy.
Not for Profit

Home
NATIONAL OUTCOMES MEASUREMENT PROGRAM
A practical framework
Royal Commissions and federal budgets are critical things for Nonprofit human service providers to be thinking about at this point in time.
Real estate & construction

Home
mid-sized business report
Supporting affordable housing requires planning, certainty – and tax reform
There is a lot of noise around the property sector at the moment – and it's not all positive. Prices are down – but this shouldn't be a surprise when some markets (namely Sydney & Melbourne) saw unprecedented hikes in recent years.
Retail & consumer products

Home
GNC Group Consulting
The Technology Trap: Online innovation in retail
I recently attended the NRF Retail Big Show in New York, an overwhelming smorgasbord of retail technology and new store concepts.
Scaling-up for Growth
From start-up to scale-up
Navigating the complexities of growth and maintaining previous success is a challenge for all mid-size businesses.
Data is at the centre of financial reporting and the auditing process. It can tell you a lot, objectively, about your business – and helps you to build a picture of a moment in time, spot unexpected outliers and exposure points, as well as trends for future strategy development.
But it is often an untapped resource for your business, not captured completely and efficiently or harnessed to its fullest capacity to give you actionable insights.
Technology is transforming the audit process: safeguarding and promoting transparency; enhancing accuracy and precision; and meaningfully impacting your decision-making process.
It's a balance between accessing the right data analytics tools and technology for your needs and objectives, with an audit team skilled in asking the right questions and identifying what this data can tell you.
Grant Thornton's data assurance team uses a range of data analytic tools and techniques across all phases of the auditing process, complementing and supporting your audit engagement team. We can extract large amounts of data from a range of data points within your organisation, and present and articulate the findings in ways that are not only simple, but also commercially-focused. This means effective and accurate proof points for sound and robust decision-making, identifying anomalies or high risk areas, and assisting the business to increase performance and productivity overall.
A case by case approach
We draw from a range of innovative data analytics and automation tools, and build a personalised approach dictated by your specific circumstances, objectives and needs.
Our core data assurance offering is embedded into our audit process providing a modern, standardised and effective audit testing. We understand your scope and data points relevant to your organisation and industry, and develop a tailored audit program. It incorporates data from multiple sources as well as automation that allows rapid development of bespoke and real-time analysis and benchmarking capability.
Bringing your data to life
How people – and business leaders – consume insights is very individual. When the insights gained from data are not clearly articulated, it can be meaningless.
There are many ways to bring static data to life for the purpose of better understanding your data, what it means and identifying ineffective controls or processes. Our team employs a range of visualisation techniques and tools to complement our data findings.
This allows us to not only review your data for audit purposes and provide added insights throughout the audit process, but also clearly highlight anomalies and identify root causes and, therefore, support development of a plan to address these.
Key services
Data analysis

Data quality assurance & control

Analytic tools & techniques

Data quality assurance techniques

Expert data quality analysts

Quality data management
Whole ledger analytics
A key requirement during an external audit was to examine the general ledger transaction population to identify any potential events of fraud or error in the financial reporting.
We developed a risk-based analytical tool using a number of data points to identify any potential transactions for further investigation. We began with an exploratory analysis to understand by first analysing the data points to understand their reasons for existing, and aligned to our understanding of the business, its internal processes and operations. We then determined the 'riskiest' factors to identify the key transactions to examine.
Using a risk-based approach, we ensured that the audit was focused on where the risks and issues may have occurred. Adopting an exploratory-analysis approach meant we focused on asking the data to tell us the story, rather than performing some form of random sampling that may, or may not, have identified unexpected behaviour.
Insurance claims case study
Many insurers offer opportunities to improve policy holder experience by automating the claims management process. However, these processes can sometimes be vulnerable to exploitation by others.
A large proportion of health insurance claims relate to ancillary benefits performed at small health practices, like dentists and optometrists. Using an automated claims approval system, the claims can be processed at the time a service is performed for a patient.
Our Data Assurance team developed an analytical routine tailored to the insurance claims and the analysis identified claims occurring outside of normal business hours. These insights were provided to management to review their internal processes and implement controls to prevent claims being accepted outside of the expected business hours, reducing the chances of external fraud occurring.
Get in touch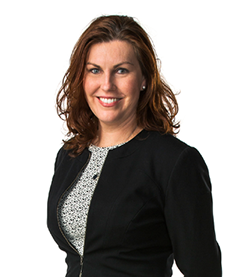 What is data assurance?
Data assurance:
Harnessing your data and data points to build objective proof points to help with decision-making, identifying anomalies or high risk areas in the business, and assisting the business to increase performance and productivity overall.
Subscribe to receive our publications
Subscribe now to be kept up-to-date with timely and relevant insights, unique to the nature of your business, your areas of interest and the industry in which you operate.