Our strategic service is focused on helping family business managers make better, more rigorous and quantified business decisions – whether for growth, planning for the future, making investments or disposals, or raising finance.
At the heart of any business decision is a financial forecast. Such forecasts are likely to come from financial modelling that combines robust assumptions and key commercial parameters based on knowledge honed over years of experience.

Grant Thornton supports our clients to developing the analytic and research-driven insights vital to successful business strategies and financial forecasts.
Meet our people
Robert Scheiber
Partner & Head of Family Office Services
Find out more
Family Advisory Board
Are you bogged down in day-to-day operational issues running your business or managing your complex family and financial affairs? An advisory board can help – it sets the strategic direction of the company, business, or family office and brings independent thinking and expertise to protect and nurture your growth.

This is where Grant Thornton can step in, reducing your stress with a seamless service offering, comprising advice and assistance setting up an advisory board, establishing a board charter, providing independent advice and acting as an independent chair.

Kim Batcheldor
Partner - Private Advisory
T +61 2 9286 5666
E kim.batcheldor@au.gt.com
Taxation and asset protection
In a complex financial environment, there are many ways assets can be owned, all with varying tax implications. Selecting the right structure requires forward thinking and technical expertise.

We're not only passionate about helping you achieve your family and business goals; we're also adept at ensuring your personal assets are protected and the tax impacts mitigated, enabling you to achieve the right balance – focused on your needs now and in the future.

Paul Banister
Partner & Head of Tax - Brisbane
T +61 7 3222 0202
E paul.banister@au.gt.com
Wealth management
You've worked hard to build your family's wealth. We'll work hard to protect and grow your wealth, with strategies to fit your circumstances and risk appetite. We'll work with you to develop a tailored plan for the family that incorporates financial planning and investment portfolio management. We'll take in the bigger picture, with measurable milestones and the best way to achieve your wealth and legacy goals. Click here for more information on private wealth.
Robert Scheiber
Partner - Private Advisory & Head of Family Office Services
T +61 3 8320 2318
E robert.scheiber@au.gt.com
Proud supporter of Family owned Australian businesses
At Grant Thornton we're proud to support Australian Family Businesses. We have FBA Accredited Advisors providing expertise to assist family businesses reach their family and business goals.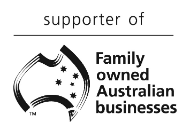 Family owned Australian businesses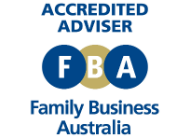 Family Business Australia Accredited Advisers