Agribusiness, food & beverage

Home
Bite Size Dealtracker
Food, Beverage & Agribusiness industry insights
Key insights for the Australian Food, Beverage & Agribusiness industry.
Royal Commission wrap up
Top 10 things for Financial Services providers
Eleven months on from the first round of hearings for the Royal Commission into Misconduct in the Banking, Superannuation and Financial Services Industry, Commissioner Hayne's final report has been released.
Health & aged care

Home
Aged Care Royal Commission
Perspectives on the Future of Ageing
Transitions in ageing are not consistent and systematic as they are described by our ageing systems. Sometimes they are incremental, sometimes accidental, sometimes monumental, and they are always personal. We can create something better.
Life sciences

Home
Biotechnology Industry Position survey
Australia's biotechnology industry drives economic growth
The 2019 Biotechnology Industry Position survey conducted by Ausbiotech and supported by Grant Thornton has revealed that new technologies across regenerative medicine and medicinal cannabis are disrupting the industry, and Australia's global strength in clinical trials continues to drive contributions to the economic and social fabric of the country.
Manufacturing

Home
mid-sized business report
Manufacturing is critical to our economy – how can we support the sector?
Although the knock-on effects of the Australian automotive industry exiting our country are yet to be fully understood, the industry is evolving, and manufacturing continues to be a major employer and critical to our overall economy.
Not for Profit

Home
NATIONAL OUTCOMES MEASUREMENT PROGRAM
A practical framework
Royal Commissions and federal budgets are critical things for Nonprofit human service providers to be thinking about at this point in time.
Real estate & construction

Home
mid-sized business report
Supporting affordable housing requires planning, certainty – and tax reform
There is a lot of noise around the property sector at the moment – and it's not all positive. Prices are down – but this shouldn't be a surprise when some markets (namely Sydney & Melbourne) saw unprecedented hikes in recent years.
Retail & consumer products

Home
GNC Group Consulting
The Technology Trap: Online innovation in retail
I recently attended the NRF Retail Big Show in New York, an overwhelming smorgasbord of retail technology and new store concepts.
Scaling-up for Growth
From start-up to scale-up
Navigating the complexities of growth and maintaining previous success is a challenge for all mid-size businesses.
Investment in research and development (R&D) is vital to Australia's economy, and essential to attracting technology-focused organisations, investors, and talent to our shores.
In light of this, Grant Thornton is deeply concerned about recent media reports that the Turnbull government will revamp the R&D tax incentive in the upcoming federal budget. Tinkering with the current system has its dangers, especially for mid-sized businesses. We also feel there are better ways to enhance the budget and the nation's competitiveness.
The goal of the R&D tax incentive is to encourage innovation by providing companies with a tax offset for eligible R&D activities. It offers predictability so companies can invest on the basis of expected future cash or tax savings – effectively enabling them to innovate at speed.
Some experts have criticised the scheme's configuration. For example, the R&D Tax Incentive Review, published in 2016, found that the incentive does not meet its stated objectives of generating spillover benefits, and encouraging additionality – that is, R&D investment that would otherwise not have occurred.
In January 2018, Innovation and Science Australia proposed setting specific limits – including an annual $4 million cap on the 43.5% refundable tax offset for companies with an aggregated turnover of less than $20 million. The maximum cumulative refund that a company could receive would be $40 million. In addition, its report suggested establishing an intensity threshold for all other companies. This would make them eligible for the 38.5% non-refundable tax offset only if their R&D expenditure was more than 1% of their total spending.
These measures appear to have tacit approval from Treasurer Scott Morrison, who is concerned about so-called "blank cheques" for R&D, as well as companies claiming business-as-usual expenditure.
The main upshot is that companies seeking the refundable tax offset would no longer be able to claim all their R&D expenditure. Yet this is a problem at a time when they already have limited access to capital. Companies would hit the $4 million cap by spending about $9.1 million, and the $40 million cap by spending about $92 million. The biotech sector routinely exceeds these amounts as it develops new drugs and conducts clinical trials. It begs the question: why target innovative businesses that are readily accepted as undertaking legitimate R&D activities, and place more hurdles in their path?
Other sectors likely to be affected include advanced manufacturing, and information and communications technology. This creates the risk that Australia will fall behind in areas such as robotics and lose its ability to become a global technology leader.
Any changes would unfairly impact businesses that have already invested in R&D based on the current rules. They would also add significantly to the compliance burden for businesses needing to track the tax offset claimed, as well as those embarking on merger and acquisitions activity. In summary, not only would the R&D incentive be smaller, but there would be larger costs associated with administering it.
As for larger companies, the proposed intensity test aims to encourage them to allocate more resources to R&D activities, thereby achieving additionality. However, what expenditure should be included when determining if the 1% threshold has been met? Some categories are not eligible for R&D yet still significant, such as core technology, buildings, amounts that go into the cost base of an asset, and overseas R&D. This is not a business-as-usual expenditure; it is R&D investment that the law disallows.
R&D incentives are part of the toolkit to support innovation velocity across the developed world, including the United States, the United Kingdom, Japan, Singapore and Canada. Corporate tax rates in most of these countries are lower than those in Australia. Therefore, the Treasurer's suggestion that R&D incentives are a proxy for lower tax rates does not hold water.
It is also important to emphasise that the R&D tax incentive operates as part of tax law. There are rules and requirements, and active regulators that have shown they are prepared to take appropriate legal action against abuse.
Are there any alternatives if the goal is to have an effective program? It is time to consider if the right companies are being targeted. One option would be to broaden eligibility for the refundable tax offset to companies with a turnover of $50 million. This was originally identified in 2008 by the Cutler Review of the National Innovation System as being the size of a company that would respond best to an R&D tax incentive.
Of course, the scheme is only one lever. Ultimately, the best budget strategy is to retain innovative businesses in Australia so they can continue making an economic contribution. Pairing the R&D tax incentive with a strategy of corporate tax reductions, rather than overhauling the incentive, would appear most likely to achieve the key policy goal. That is, to attract outstanding companies to Australia – and keep them here.
Watch on-demand
Real Estate and Construction in a post-COVID-19 world
With the Federal Budget's stimulus now announced, and the state budgets not far away, please join us for a panel discussion as we explore the impact COVID-19 has had on the real estate and construction industries.
Read full article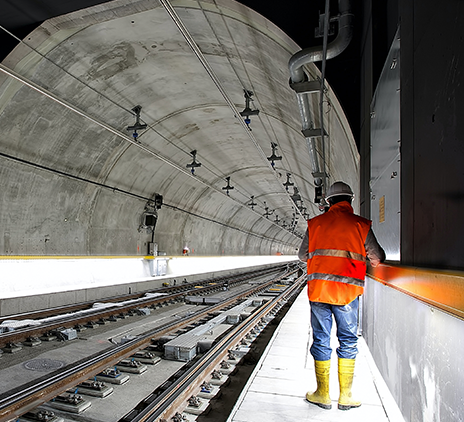 Watch on-demand
Manufacturing industry: why the sector has never been bette
COVID-19 has highlighted Australia's over reliance on global supply chains, which we know can be fragile and make us vulnerable.
Read full article