Agribusiness, food & beverage

Home
Bite Size Dealtracker
Food, Beverage & Agribusiness industry insights
Key insights for the Australian Food, Beverage & Agribusiness industry.
Royal Commission wrap up
Top 10 things for Financial Services providers
Eleven months on from the first round of hearings for the Royal Commission into Misconduct in the Banking, Superannuation and Financial Services Industry, Commissioner Hayne's final report has been released.
Health & aged care

Home
Aged Care Royal Commission
Perspectives on the Future of Ageing
Transitions in ageing are not consistent and systematic as they are described by our ageing systems. Sometimes they are incremental, sometimes accidental, sometimes monumental, and they are always personal. We can create something better.
Life sciences

Home
Biotechnology Industry Position survey
Australia's biotechnology industry drives economic growth
The 2019 Biotechnology Industry Position survey conducted by Ausbiotech and supported by Grant Thornton has revealed that new technologies across regenerative medicine and medicinal cannabis are disrupting the industry, and Australia's global strength in clinical trials continues to drive contributions to the economic and social fabric of the country.
Manufacturing

Home
mid-sized business report
Manufacturing is critical to our economy – how can we support the sector?
Although the knock-on effects of the Australian automotive industry exiting our country are yet to be fully understood, the industry is evolving, and manufacturing continues to be a major employer and critical to our overall economy.
Not for Profit

Home
NATIONAL OUTCOMES MEASUREMENT PROGRAM
A practical framework
Royal Commissions and federal budgets are critical things for Nonprofit human service providers to be thinking about at this point in time.
Real estate & construction

Home
mid-sized business report
Supporting affordable housing requires planning, certainty – and tax reform
There is a lot of noise around the property sector at the moment – and it's not all positive. Prices are down – but this shouldn't be a surprise when some markets (namely Sydney & Melbourne) saw unprecedented hikes in recent years.
Retail & consumer products

Home
GNC Group Consulting
The Technology Trap: Online innovation in retail
I recently attended the NRF Retail Big Show in New York, an overwhelming smorgasbord of retail technology and new store concepts.
Scaling-up for Growth
From start-up to scale-up
Navigating the complexities of growth and maintaining previous success is a challenge for all mid-size businesses.
After a four year freeze on Medicare rebates, any thawing will no doubt be welcomed by GPs and specialists. However, as practices across Australia crunch the numbers, it will quickly become clear the rebate defrost will not significantly add to the bottom line. It is, however, a sign of recognition from the Government that practices have been under significant cost pressures and that some relief is well overdue.
It is also a kind of peace offering from the Government as it seeks to pursue greater efficiencies in primary healthcare and to smooth out anomalies in claims. For practices there is a clear signal from the Government that the time is now to ensure that record keeping and billing procedures are all in good order.
The Government is rolling out a program of data analytics across the primary healthcare sector. Utilising big data will allow the Government to scrutinise billing and claims patterns across thousands of practices with a high degree of accuracy. Private billing amounts are expected to be at the top of the Government's agenda.
The increasing use of data analytics is just one aspect of a broader policy initiative from the Government to utilise the power of big data to drive increased service efficiency. As part of this, the Government will also be looking for support from medical practitioners as its online My Health Record transitions from an opt-in model to opt-out.
The Government's new model of providing $5,000 per year in funding for managing the health of patients with chronic disease presents another challenge to the efficiency of practices. Given the current lack of clarity about how this scheme will be administered, it is difficult for practices to formulate a detailed plan for how to deliver healthcare under this model. There appears to be a strong possibility that the allocated $5,000 will not be enough to cover the full care of some patients with significant chronic disease issues.
Given the increased attention the Government will be applying to primary healthcare providers, the lead up to the end of the financial year provides a good opportunity for practices to review procedures and processes. One option that may be worth considering is taking advantage of the Government's extension of the $20,000 capital assets write-off for small business to upgrade computer systems or software.
The challenge for many practices will be finding the time to undertake strategic or administrative planning while also managing a busy patient load. Given the Government's determination to place primary healthcare under the microscope it is an investment that is well worth making.
Insight
Counsel Assisting recommendations are ambitious and likely
The Royal Commission into Aged Care Quality and Safety (RCACQS) hands down its report on Friday (26 February 2021).
Read full article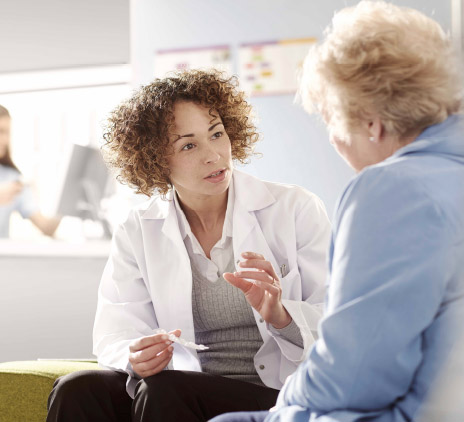 Watch on-demand
Budget impact and future considerations for aged care
Aged care leaders have faced a multitude of challenges in recent times.
Read full article