Agribusiness, food & beverage

Home
Bite Size Dealtracker
Food, Beverage & Agribusiness industry insights
Key insights for the Australian Food, Beverage & Agribusiness industry.
Royal Commission wrap up
Top 10 things for Financial Services providers
Eleven months on from the first round of hearings for the Royal Commission into Misconduct in the Banking, Superannuation and Financial Services Industry, Commissioner Hayne's final report has been released.
Health & aged care

Home
Aged Care Royal Commission
Perspectives on the Future of Ageing
Transitions in ageing are not consistent and systematic as they are described by our ageing systems. Sometimes they are incremental, sometimes accidental, sometimes monumental, and they are always personal. We can create something better.
Life sciences

Home
Biotechnology Industry Position survey
Australia's biotechnology industry drives economic growth
The 2019 Biotechnology Industry Position survey conducted by Ausbiotech and supported by Grant Thornton has revealed that new technologies across regenerative medicine and medicinal cannabis are disrupting the industry, and Australia's global strength in clinical trials continues to drive contributions to the economic and social fabric of the country.
Manufacturing

Home
mid-sized business report
Manufacturing is critical to our economy – how can we support the sector?
Although the knock-on effects of the Australian automotive industry exiting our country are yet to be fully understood, the industry is evolving, and manufacturing continues to be a major employer and critical to our overall economy.
Not for Profit

Home
NATIONAL OUTCOMES MEASUREMENT PROGRAM
A practical framework
Royal Commissions and federal budgets are critical things for Nonprofit human service providers to be thinking about at this point in time.
Real estate & construction

Home
mid-sized business report
Supporting affordable housing requires planning, certainty – and tax reform
There is a lot of noise around the property sector at the moment – and it's not all positive. Prices are down – but this shouldn't be a surprise when some markets (namely Sydney & Melbourne) saw unprecedented hikes in recent years.
Retail & consumer products

Home
GNC Group Consulting
The Technology Trap: Online innovation in retail
I recently attended the NRF Retail Big Show in New York, an overwhelming smorgasbord of retail technology and new store concepts.
Scaling-up for Growth
From start-up to scale-up
Navigating the complexities of growth and maintaining previous success is a challenge for all mid-size businesses.
The full funding of the National Disability Insurance Scheme (NDIS) was one of the key calling cards for the Government in this year's budget. Although the NDIS has long enjoyed bipartisan support, there was still a question mark over exactly how the scheme would be funded and it is reassuring for the sector that this has now been addressed.
Having said that, there are some emerging concerns around funding that the budget has not addressed. Information coming through from NDIS trial sites — such as Townsville, the Hunter Valley and Barwon in Victoria — have not been reflected in the funding provisions. For example, the trial sites have revealed a far greater incidence of autism than was previously anticipated. This has led to an increase in pressure on service providers.
Autism is just one of a range of mental health disorders that affect many clients of the NDIS. Mental health funding of $100 million was allocated to support local mental health drop-in centres, but it is unlikely this money is anywhere near enough to cope with demand.
This is just one of a number of gaps in funding that are coming to light as the NDIS rolls out. A 2016 National Institute of Labour Studies report[i] even found that 16 percent of people who have been allocated a plan under the NDIS are not receiving any services.
The end result is that many service providers are attempting to manage risk by not expanding services and attempting to effectively tread water. This is an understandable impulse, but in an environment of increased competition, a growth-averse strategy could actually result in organisations going backward.
The threat comes from other providers themselves expanding into new territory. Now that individuals have the ability to pick and choose their service providers, more aggressive organisations may seek to poach clients from their competitors. That means an organisation that is comfortable operating with a client list of 50 may find their numbers rapidly drop to 40 if they don't actively seek to expand.
It may seem counterintuitive, but under the NDIS service providers need to keep moving forward if they want to stay still. And those that truly want to expand need to have a bold strategy for how they will retain their existing clients while attracting new ones.
Competition is not an instinct that many disability service providers naturally possess. Under the old grants model, funding was far more stable and service providers had an almost guaranteed list of clients.
The NDIS has flipped the power dynamic in disability services on its head. Customers will now determine how the market operates and their choices will decide which service providers survive and which don't. Crafting a strategy to adapt to this new environment should be job one, two and three for any organisation impacted by the NDIS.
---
[i]Mavromaras, Kostas, Megan Moskos, and Stephane Mahuteau. "Evaluation of the NDIS: Intermediate Report". National Institute of Labour Studies (2016)
Insight
Counsel Assisting recommendations are ambitious and likely
The Royal Commission into Aged Care Quality and Safety (RCACQS) hands down its report on Friday (26 February 2021).
Read full article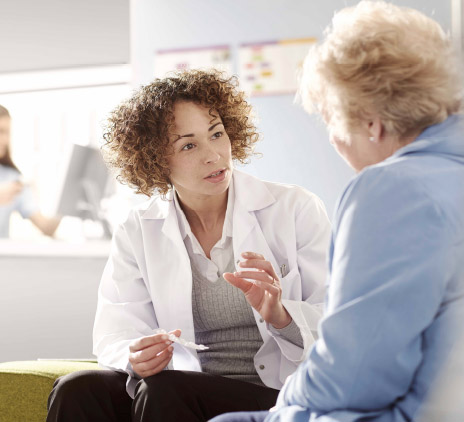 Watch on-demand
Budget impact and future considerations for aged care
Aged care leaders have faced a multitude of challenges in recent times.
Read full article