Agribusiness, food & beverage

Home
Bite Size Dealtracker
Food, Beverage & Agribusiness industry insights
Key insights for the Australian Food, Beverage & Agribusiness industry.
Royal Commission wrap up
Top 10 things for Financial Services providers
Eleven months on from the first round of hearings for the Royal Commission into Misconduct in the Banking, Superannuation and Financial Services Industry, Commissioner Hayne's final report has been released.
Health & aged care

Home
Aged Care Royal Commission
Perspectives on the Future of Ageing
Transitions in ageing are not consistent and systematic as they are described by our ageing systems. Sometimes they are incremental, sometimes accidental, sometimes monumental, and they are always personal. We can create something better.
Life sciences

Home
Biotechnology Industry Position survey
Australia's biotechnology industry drives economic growth
The 2019 Biotechnology Industry Position survey conducted by Ausbiotech and supported by Grant Thornton has revealed that new technologies across regenerative medicine and medicinal cannabis are disrupting the industry, and Australia's global strength in clinical trials continues to drive contributions to the economic and social fabric of the country.
Manufacturing

Home
mid-sized business report
Manufacturing is critical to our economy – how can we support the sector?
Although the knock-on effects of the Australian automotive industry exiting our country are yet to be fully understood, the industry is evolving, and manufacturing continues to be a major employer and critical to our overall economy.
Not for Profit

Home
NATIONAL OUTCOMES MEASUREMENT PROGRAM
A practical framework
Royal Commissions and federal budgets are critical things for Nonprofit human service providers to be thinking about at this point in time.
Real estate & construction

Home
mid-sized business report
Supporting affordable housing requires planning, certainty – and tax reform
There is a lot of noise around the property sector at the moment – and it's not all positive. Prices are down – but this shouldn't be a surprise when some markets (namely Sydney & Melbourne) saw unprecedented hikes in recent years.
Retail & consumer products

Home
GNC Group Consulting
The Technology Trap: Online innovation in retail
I recently attended the NRF Retail Big Show in New York, an overwhelming smorgasbord of retail technology and new store concepts.
Scaling-up for Growth
From start-up to scale-up
Navigating the complexities of growth and maintaining previous success is a challenge for all mid-size businesses.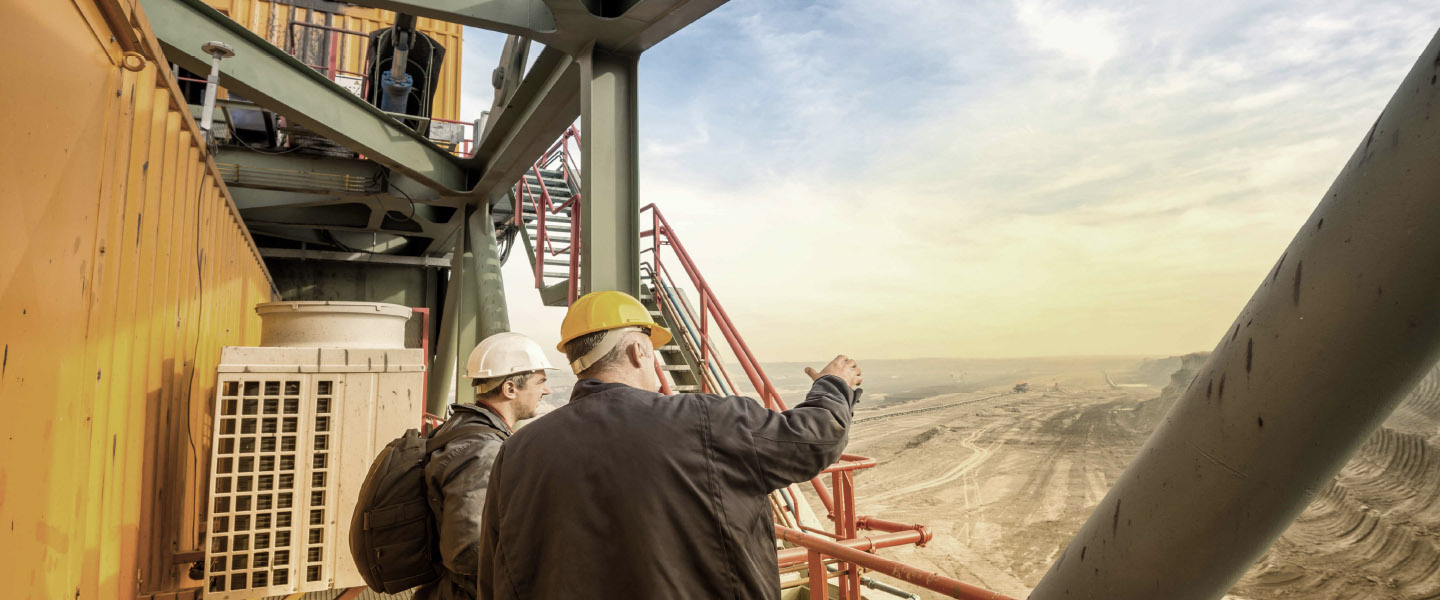 Largely left to operate on its own, the resources sector has been a stalwart of the Australian economy. Treasurer Josh Frydenberg in the Economic Update in July said that the mining sector is the shining light of the Australian economy.
The last 10 years has seen the 2000s resources boom stabilise, and the sector has not been without its controversy, with native title battles, environmental lobbying and workplace health and safety issues to reckon with. Yet the sector continues to trend upwards without a boom to propel it forwards.
The great blind spot is our exports. The Productivity Commission estimated in March this year that Australia exports close to 90% of the commodities it produces. We produce more gas per capita than any other country, yet locally, our gas prices are double that of anywhere else. A better balance between international export and domestic supply is on the horizon.

"Industrial parochialism": not necessarily a dirty term
It's clear that the industry has largely funded its own investments. The result has been an allocation of investment to large projects focused on global markets like iron ore, coal, and LNG. To change this focus and increase investment focused on the domestic market requires the Government to make changes to key challenges faced by the resources industry including access to resources, complex regulation and investment incentives. The recently announced National Gas Infrastructure Plan is a welcomed start. There is a clear need to both increase the volume of available gas and decrease its cost. Other opportunities presented by the Government include the $1.3b modern manufacturing initiative and $18b Technology Investment Roadmap, providing opportunities for resource industries like lithium, nickel and copper.
In our report we cover:
A picture of self-sufficiency
Are regulations killing commercial viability?
Are border closures and working under COVID-Safe stifling business?
Looking inward to secure Australia's future
So where to from here?
---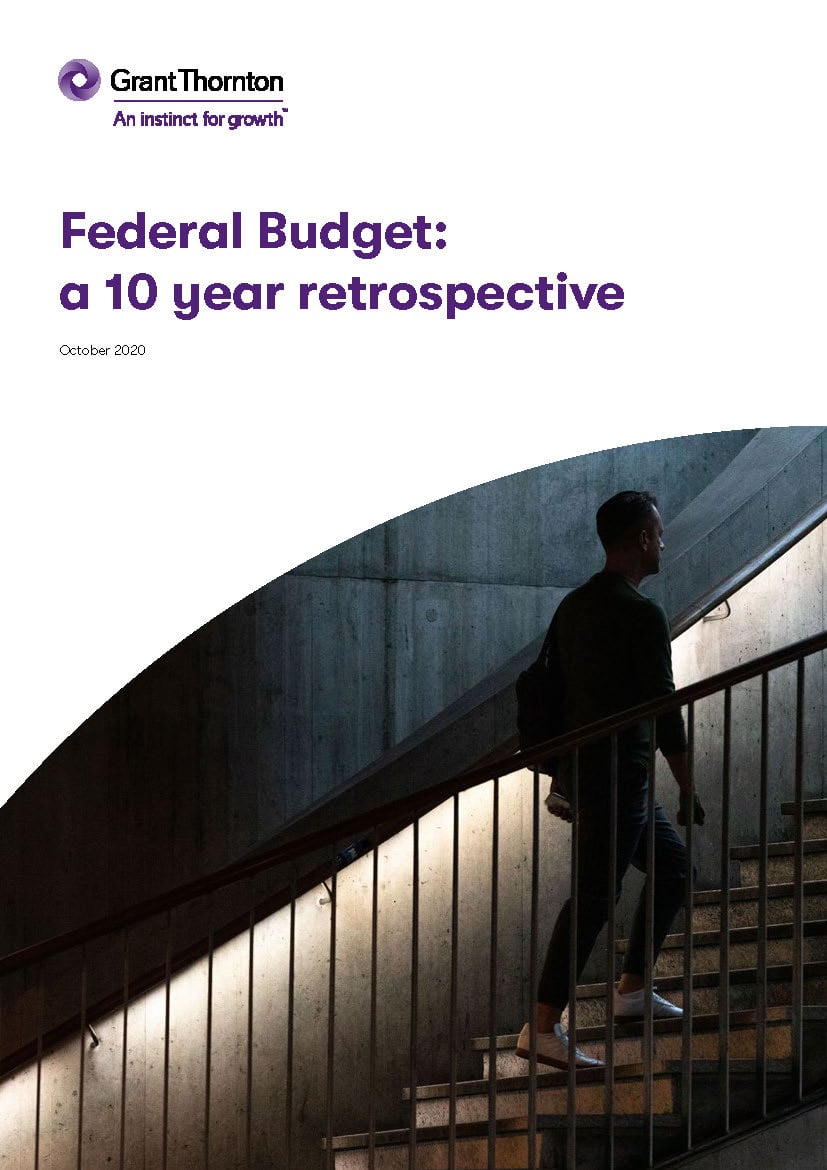 Looking back to look forward
We were initially writing the 'Federal Budget: A 10 year retrospective' report before COVID-19 as an advocacy piece for more industry investment and support. Of course, the way the year started is not the way the year is ending. Many sectors that had been left to their own devices are now key for our recovery. Sovereign capability. Jobs. Digital economy. Modern manufacturing. Renewable future. Deregulation. Innovation. These are the terms we will use as we settle into COVID-normal.
Our report looks retrospectively at 13 different industries, the investment made into them by Government and their contribution to GDP. This is then overlaid with the opportunity we see for industry in this new normal based on recent Government announcements.