Agribusiness, food & beverage

Home
Bite Size Dealtracker
Food, Beverage & Agribusiness industry insights
Key insights for the Australian Food, Beverage & Agribusiness industry.
Royal Commission wrap up
Top 10 things for Financial Services providers
Eleven months on from the first round of hearings for the Royal Commission into Misconduct in the Banking, Superannuation and Financial Services Industry, Commissioner Hayne's final report has been released.
Health & aged care

Home
Aged Care Royal Commission
Perspectives on the Future of Ageing
Transitions in ageing are not consistent and systematic as they are described by our ageing systems. Sometimes they are incremental, sometimes accidental, sometimes monumental, and they are always personal. We can create something better.
Life sciences

Home
Biotechnology Industry Position survey
Australia's biotechnology industry drives economic growth
The 2019 Biotechnology Industry Position survey conducted by Ausbiotech and supported by Grant Thornton has revealed that new technologies across regenerative medicine and medicinal cannabis are disrupting the industry, and Australia's global strength in clinical trials continues to drive contributions to the economic and social fabric of the country.
Manufacturing

Home
mid-sized business report
Manufacturing is critical to our economy – how can we support the sector?
Although the knock-on effects of the Australian automotive industry exiting our country are yet to be fully understood, the industry is evolving, and manufacturing continues to be a major employer and critical to our overall economy.
Not for Profit

Home
NATIONAL OUTCOMES MEASUREMENT PROGRAM
A practical framework
Royal Commissions and federal budgets are critical things for Nonprofit human service providers to be thinking about at this point in time.
Real estate & construction

Home
mid-sized business report
Supporting affordable housing requires planning, certainty – and tax reform
There is a lot of noise around the property sector at the moment – and it's not all positive. Prices are down – but this shouldn't be a surprise when some markets (namely Sydney & Melbourne) saw unprecedented hikes in recent years.
Retail & consumer products

Home
GNC Group Consulting
The Technology Trap: Online innovation in retail
I recently attended the NRF Retail Big Show in New York, an overwhelming smorgasbord of retail technology and new store concepts.
Scaling-up for Growth
From start-up to scale-up
Navigating the complexities of growth and maintaining previous success is a challenge for all mid-size businesses.
Mid-size businesses in Australia tend to be overlooked – they aren't so big that they generate their own gravitational pull, and aren't so small that a blip in the economy could result in closed doors.
Our politicians and media tend to focus on either end of the spectrum – while most of our clients operate in the middle ground. And while they face similar issues to businesses of all sizes, the nature of their challenges is often unique.
In the last 12 months we have undertaken over 700 in-depth interviews with C-suite, Directors and company owners across various industries to better understand the needs and challenges faced by mid-size business in Australia.
Unsurprisingly, the largest proportion of mid-size clients we spoke with – at 34%, or 1 in 3 – highlighted risk and regulation as the number one issue facing their business. Royal commissions, seven Prime Ministers in 10 years and political short-termism means that we can expect the cost of compliance to rise alongside a renewed focus on governance. This also reduces certainty in the ongoing stability of regulation and policy to support business growth and competition.

A number of our clients in the financial services sector in particular are feeling the effects of this. Our paper: the case for proportionate regulation aims to lift the veil on the true cost of increased regulation without differentiating between the risk profiles of large and small financial services providers.
Not far behind in importance was talent management at 30%. Attracting the right people, in the right roles and in the right locations is increasingly challenging for our clients, as is retaining and developing talent in a competitive job market. While our clients recognise this as an issue, they are also busy with the day-to-day operations of their business and struggle to invest enough time in sourcing, managing and upskilling great people.
Particularly prone is Australia's life sciences industry, which needs to attract and retain the brightest minds at the forefront of their profession in order to remain globally competitive in the areas of medical research, pharmaceuticals and medical innovation. The significance of this challenge is highlighted in AusBiotech's annual Biotechnology Industry Position Survey and without a correction, our standing as a world leader in life sciences will likely be compromised.
Where to from here?
While business leaders should not lose focus on their strategic imperatives, now is the time for mid-size businesses to ensure they have clear plans in place to address the issues highlighted above. Here are three things I would recommend all of our clients do to help set themselves up for success:

Regulation changes are never sudden.
Start planning for anticipated changes as soon as you can, rather than waiting for the penny to drop.

Take advantage of government incentives when they are available, but don't overextend.
Set your business up so you can continue to operate if those incentives are ever cut or removed – always a possibility with a potential change in leadership.

Remuneration isn't the only determining factor for someone either taking a job or staying in one.
Look at your entire value proposition as an employer and if you can't compete on remuneration then make sure you offer a great workplace, training, advancement opportunities and other incentives to help attract and retain your most important asset – your people.
Given the importance and scale of these three tasks, we've been investing to ensure we have the right people in place to support our clients in the right direction and towards the right solutions, across all facets of the human capital puzzle. Matthew Croxford, our new Human Capital Leader, joined us in Sydney last month and we have another new partner joining us in Melbourne in November – stay tuned for an exciting announcement soon.
In the meantime, to those of you that have taken the time to participate in one of our growth conversations, thank you for sharing your strategic aspirations and views with us – it is a privilege for us to be a part of that discussion. As always, please feel free to reach out to your local partners or industry leader if you would like to know more about the trends above and how they relate to your business.
Insight
Setting up a business presence in Australia
We have all seen the impact COVID-19 has had not only on businesses in general, but more broadly the global economy.
Read full article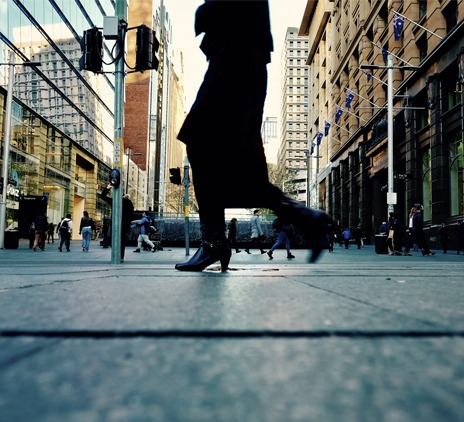 Subscribe to receive our publications
Subscribe now to be kept up-to-date with timely and relevant insights, unique to the nature of your business, your areas of interest and the industry in which you operate.