Make a real difference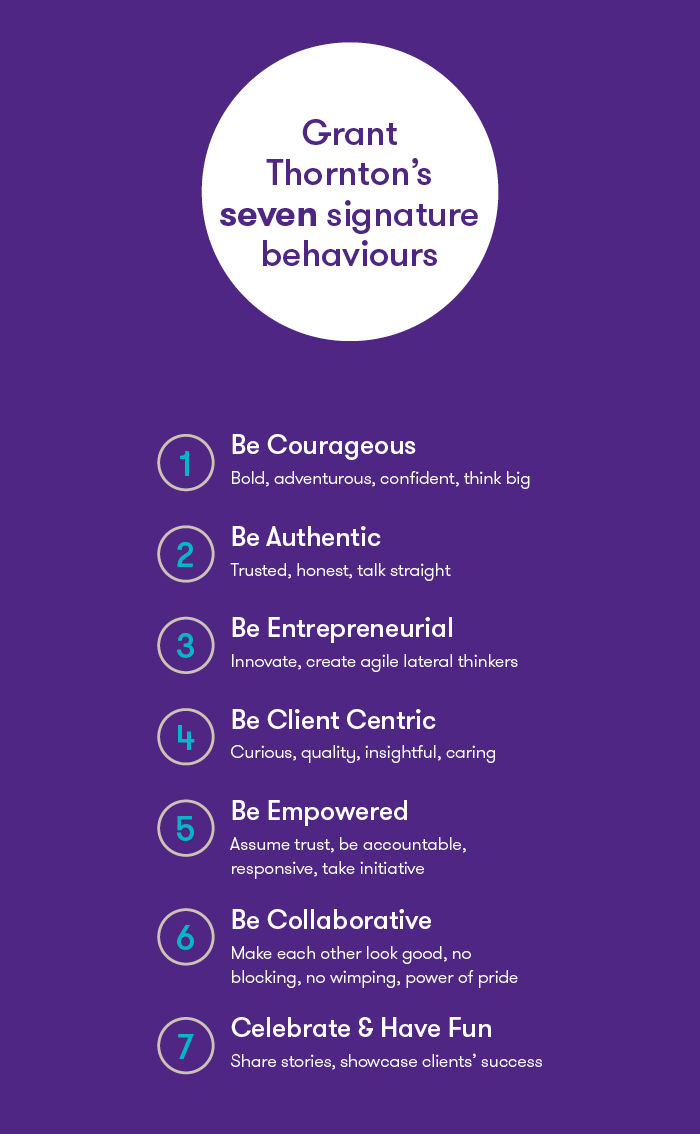 At Grant Thornton, our people are empowered to make a real difference. Each day, our people are shaping innovative growth strategies for our clients; they're influencing our firm's culture and future. We want our people to have a voice and the satisfaction of delivering high-quality outcomes in everything they do.
Our culture is underpinned by a commitment to our people and our clients. At work, we live this culture through our seven signature behaviours – which includes being empowered, client centric and working collaboratively across everything we do (see the chart on the right). And, we celebrate and have fun.
We have carefully designed our culture, and it's something we take very seriously. For instance, in working with clients, we're not just focused on their problem at hand. We take a holistic approach, working to understand our client, their business and industry, so we can contribute to their growth – now and into the future.
Champions for Action
Our Champions for Action are global business figures leading the charge for gender diversity. Each Champion has shared a variety of challenges, success stories, advice and practical solutions for addressing gender parity at the senior management level. Join the conversation.