Agribusiness, food & beverage

Home
Bite Size Dealtracker
Food, Beverage & Agribusiness industry insights
Key insights for the Australian Food, Beverage & Agribusiness industry.
Consumer products & retail

Home
GNC Group Consulting
The Technology Trap: Online innovation in retail
I recently attended the NRF Retail Big Show in New York, an overwhelming smorgasbord of retail technology and new store concepts.
Royal Commission wrap up
Top 10 things for Financial Services providers
Eleven months on from the first round of hearings for the Royal Commission into Misconduct in the Banking, Superannuation and Financial Services Industry, Commissioner Hayne's final report has been released.
Health & aged care

Home
Aged Care Royal Commission
Setting the tone for the Aged Care Royal Commission
Last week's hearings for the Royal Commission into Aged Care Quality and Safety, introduced the leaders of some of Australia's peak bodies, unions, consumer organisations and the Secretary to the Department, Glenys Beauchamp. In all 26 witnesses were called.
Life sciences

Home
Biotechnology Industry Position survey
Australia's biotechnology industry drives economic growth
The 2019 Biotechnology Industry Position survey conducted by Ausbiotech and supported by Grant Thornton has revealed that new technologies across regenerative medicine and medicinal cannabis are disrupting the industry, and Australia's global strength in clinical trials continues to drive contributions to the economic and social fabric of the country.
Manufacturing

Home
mid-sized business report
Manufacturing is critical to our economy – how can we support the sector?
Although the knock-on effects of the Australian automotive industry exiting our country are yet to be fully understood, the industry is evolving, and manufacturing continues to be a major employer and critical to our overall economy.
Not for Profit

Home
NATIONAL OUTCOMES MEASUREMENT PROGRAM
A practical framework
Royal Commissions and federal budgets are critical things for Nonprofit human service providers to be thinking about at this point in time.
Real estate & construction

Home
mid-sized business report
Supporting affordable housing requires planning, certainty – and tax reform
There is a lot of noise around the property sector at the moment – and it's not all positive. Prices are down – but this shouldn't be a surprise when some markets (namely Sydney & Melbourne) saw unprecedented hikes in recent years.
Scaling-up for Growth
From start-up to scale-up
Navigating the complexities of growth and maintaining previous success is a challenge for all mid-size businesses.
Meet our people
Our stories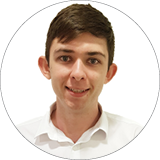 Joel Ashworth
Office: Brisbane
Service Line: Private Advisory
Position: Associate
Degree: Bachelor of Business (Accountancy) Bachelor of Mathematics
Graduated: 2018
I came to Grant Thornton through their vacationers program when I was in my third year of university. At that stage, I had no idea what area of accounting I wanted to be involved in and took full opportunity of what the vacationer program had to offer. After completing the program, I was so impressed by the culture at Grant Thornton that I was willing to consider any role in any team, just to be a part of it. I was lucky enough to be offered a part-time undergraduate position in the Private Advisory team while I completed my university studies.
Grant Thornton is like a family. The organisation has an extremely supportive culture where I feel comfortable approaching and discussing any issues I may have with colleagues of any level – right up to the partners. Everyone is always willing to make time to assist you with understanding the problems you deal with and share their experiences, tips and tricks, which creates a very friendly (albeit sometimes loud!) environment to work in.
The best part of Grant Thornton would have to be the people – both internally and externally to the organisation. Not only do I work with a fantastic group of smart and supportive individuals, but I also have the opportunity to work with successful, entrepreneurial business people.
Joel Ashworth, Associate - Private Advisory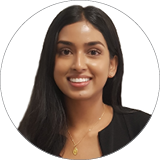 Harshika Lal
Office: Brisbane
Service Line: Audit & Assurance
Position: Associate
Degree/University: Bachelor of Business (Accountancy)
Graduated: 2017
A typical day in audit is never the same. We work on a range of clients from listed companies to not-for-profits.
I always have the support of senior associates, managers and partners if there is the need, however I'm also given the ability to take initiative when it comes to the work I've been assigned.
Grant Thornton also offers a great social aspect and really gets involved in embracing culture and diversity.
I truly feel at home working with a team so accommodating which is why I see myself developing my professional career and personal brand at Grant Thornton.
I've enjoyed the range of clients that Grant Thornton works with, meeting new people and learning about the industry from which the client is from.
Harshika Lal, Associate - Audit & Assurance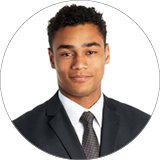 Dylan Johnson
Office: Melbourne
Service Line: Grant Thornton Consulting
Position: Associate
Degree: Bachelor of Business (Banking & Finance and Economics)
Graduated: 2017
As a Graduate within the Grant Thornton Consulting team you'll find your role spanning anywhere from Research Analyst to Technology Risk Consultant. One of the pros of working as a Graduate within this service line is its dynamic nature, being able to work under senior specialists in areas such as Strategy, Data Analysis and Supply Chain to name a few.
Grant Thornton's 'Flex-appeal' initiative has meant that I've been able to successfully manage training as a full-time athlete and working at Grant Thornton without compromising either of the two. While the policy provides structure to the flexible working arrangements, the people are also extremely supportive.
Starting my career at Grant Thornton has been a great experience, particularly in being able to continually develop by placing myself in challenging situations.
The support at leadership level has been a strong contributing factor in creating a welcoming and empowering work environment at Grant Thornton.
Dylan Johnson, Associate - Grant Thornton Consulting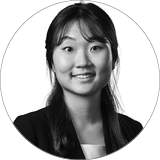 Emily Shin
Office: Sydney
Service Line: Tax
Position: Senior Associate
Degree/University: Bachelor of Commerce/Law
Graduated: 2017
Whilst a transition from university to full-time work can be daunting, the culture at Grant Thornton made me feel like I was part of the team and that I can bring my whole self to work. Whilst university taught me valuable skills, my experience at Grant Thornton allowed me to deal with real-life examples where there are no black and white solutions, and also continuously develop both soft and technical skills.
My current role in the Tax team, involves helping our clients meet their requirements in tax compliance and consulting work. This often involves research into various areas of taxation law, discussions with the ATO and visits to the client's premises, which allows me to not only understand their tax issues, but also understand their business to bring the best outcome for the client.
What I enjoy the most in my current role is that I am always faced with something new and technically challenging. Since I joined Grant Thornton, I've been learning new things every day, from building client relationships, managing my workload, collaborating with other team members, to developing my tax technical skills and delivering tax advice to clients.
Grant Thornton has enabled me to broaden my networks on both a national and global scale as I get to work and learn from colleagues across our network firms in a collaborative environment to reach the best outcomes for our clients.
Emily Shin, Senior Associate - Tax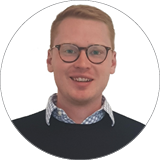 Tom Polkinghorne
Office: Brisbane
Service Line: National Specialist Tax - Indirect Tax
Position: Associate
Degree/University: Bachelor of Laws and Bachelor of Business
Graduate: 2018
I am an Associate Indirect Tax of the National Specialist Tax Team at Grant Thornton and the work being done in this team provides me a good balance between using my legal and commercial skills. For example, we provide technical legal advice on the indirect tax treatment of commercial transactions, while working with clients to structure a transaction in order to provide the best commercial outcome for the client. Most of our client work is written advisory or data analytics and very little compliance, which makes the role exciting and diverse.
I enjoy the young and fun culture that Grant Thornton provides. The firm organises a number of social events throughout the year, which makes it easy to meet other people from other divisions.
Grant Thornton is a supportive environment with a strong focus on work-life balance.
Grant Thornton provides opportunities for career progression on talent and ability, rather than promoting on years of experience.
Tom Polkinghorne, Associate - National Specialist Tax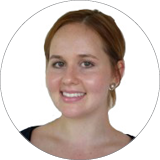 Amber Westerhout
Office: Cairns
Service Line: Audit & Assurance
Position: Associate
Degree/University: Bachelor of Business (Accounting)
Graduated: 2017
Your first few weeks can be quite daunting, however; everyone makes you feel right at home immediately and are happy to answer any questions you have.
Working within the Audit service line often means no two days are the same. We have the opportunity to work on a variety of clients across Australia; I have personally had the chance to explore parts of Australia through my role at Grant Thornton that I would never have otherwise visited.
Grant Thornton is more than just a place to work. The team here not only work well together but they have fun while doing it.
Amber Westerhout, Associate - Audit & Assurance