Support throughout your CA
"You get to play a tangible part in shaping the future of a client's business."
Sam - Vacation experience
Graduate Development Program
Our award winning 12-month graduate development program has been carefully designed to transition you into confident growth advisors able to succeed in a rapidly changing and complex world. We know you are the business leaders of the future and we want you to be equipped for this challenge.
From your first day, you will be provided with opportunities to:
understand and connect with our culture, brand and vision
to network and build relationships with colleagues and clients
to build your technical expertise through Grant Thornton-designed and facilitated workshops and a comprehensive 'best in industry' CA support program
build key growth advisor skills like commercial awareness, communication, client insight and questioning skills, and a deep understanding of the industries and markets our clients operate in
Clients come to us for the specialist skills and deep technical knowledge of our people
Given this, we're focused on providing high-quality training and development opportunities across our firm. At Grant Thornton, our goal is to give everyone the support and resources they need to drive their own learning.
We work closely with you to understand your career aspirations, and what knowledge you need to (and would like to) acquire. In consultation with your line manager, you will receive a personal development plan that's tailored to your needs.To deliver such learning and development opportunities, we harness a range of elements including the following.
Buddy and mentoring support
At your induction on day one, you'll meet your buddy who will help you transition into our firm. They'll be your friendly first port of call if you need advice or guidance. We also run separate mentoring programs, which gives you the opportunity to discuss professional and personal issues with experienced team members.
CA Program Support
We know how valuable the CA qualification can be for your career. We also know how challenging it can be to balance study and full-time work, so we provide our people with the best CA support program in the industry. We pay the program costs for each module, as well as for valuable support materials. We also offer high calibre training from an external provider, webinars, summary notes, exam preparations in addition to paid study leave. The effectiveness of our approach is evidenced through CA pass rates that are consistently above average.
This is just a selection of the formal and informal training opportunities available at our firm. We're committed to giving you the right avenues to grow yourself – personally and professionally.

Employer awards
As well as winning some prestigious industry awards, we have also been recognised as a great place to work, and to start your career.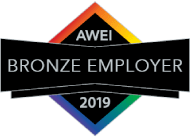 AWEI Bronze Employer 2019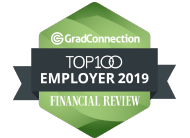 AFR Top 100 Graduate Employer 2019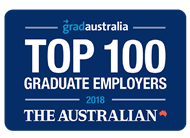 The Australian Top 100 Graduate Employers 2018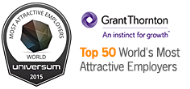 Top 50 World's Most Attractive Employers