Agribusiness, food & beverage

Home
Bite Size Dealtracker
Food, Beverage & Agribusiness industry insights
Key insights for the Australian Food, Beverage & Agribusiness industry.
Royal Commission wrap up
Top 10 things for Financial Services providers
Eleven months on from the first round of hearings for the Royal Commission into Misconduct in the Banking, Superannuation and Financial Services Industry, Commissioner Hayne's final report has been released.
Health & aged care

Home
Aged Care Royal Commission
Perspectives on the Future of Ageing
Transitions in ageing are not consistent and systematic as they are described by our ageing systems. Sometimes they are incremental, sometimes accidental, sometimes monumental, and they are always personal. We can create something better.
Life sciences

Home
Biotechnology Industry Position survey
Australia's biotechnology industry drives economic growth
The 2019 Biotechnology Industry Position survey conducted by Ausbiotech and supported by Grant Thornton has revealed that new technologies across regenerative medicine and medicinal cannabis are disrupting the industry, and Australia's global strength in clinical trials continues to drive contributions to the economic and social fabric of the country.
Manufacturing

Home
mid-sized business report
Manufacturing is critical to our economy – how can we support the sector?
Although the knock-on effects of the Australian automotive industry exiting our country are yet to be fully understood, the industry is evolving, and manufacturing continues to be a major employer and critical to our overall economy.
Not for Profit

Home
NATIONAL OUTCOMES MEASUREMENT PROGRAM
A practical framework
Royal Commissions and federal budgets are critical things for Nonprofit human service providers to be thinking about at this point in time.
Real estate & construction

Home
mid-sized business report
Supporting affordable housing requires planning, certainty – and tax reform
There is a lot of noise around the property sector at the moment – and it's not all positive. Prices are down – but this shouldn't be a surprise when some markets (namely Sydney & Melbourne) saw unprecedented hikes in recent years.
Retail & consumer products

Home
GNC Group Consulting
The Technology Trap: Online innovation in retail
I recently attended the NRF Retail Big Show in New York, an overwhelming smorgasbord of retail technology and new store concepts.
Scaling-up for Growth
From start-up to scale-up
Navigating the complexities of growth and maintaining previous success is a challenge for all mid-size businesses.
AASB 9 Financial Instruments replaced the legacy AASB 139 Financial Instruments: Recognition and Measurement effective for years ended 30 June 2019.
This new standard resulted in significant changes for most entities reporting under Australian accounting standards, particularly:
the method of calculation of allowances for doubtful debts
presentation, recognition and measurement of financial instruments, generally.
The adoption of AASB 9 resulted in the adoption of the "Expected Credit Losses" model of provisioning — requiring preparers to consider the potential for future losses based on available information rather than allowing for impairment as-and-when actual losses were identified. As a result, complexity has also increased on common topics, particularly accounting for related-party loans.
Certain reliefs were provided related to certain relatively uncommon topics, including hedge accounting, allowing for the simpler designation of hedging pools and reductions in on-going compliance requirements.
Financial instruments remain a highly complex topic — the accounting standard extends over 100 pages and it often feels like it leaves more questions than answers. Individual contracts may contain one to all of the following:
Call & put options
Foreign currency exchanges
Fixed debt-to-equity conversion features
Variable debt-to-equity conversion features
Variable interest payments
Variable principal amounts
Both debt and equity features
How we help
Provide you with technical accounting advice on instruments
Assist with valuation for instruments with multiple elements
Prepare work papers, including establishment of models to assist with determination of expected credit losses
Get in contact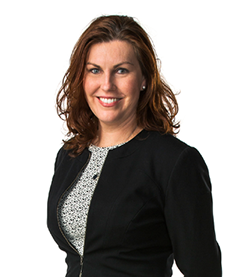 Subscribe to receive our publications
Subscribe now to be kept up-to-date with timely and relevant insights, unique to the nature of your business, your areas of interest and the industry in which you operate.