Partner - Private Advisory
Kirsten focuses on delivering personal, tailored advice to meet the individual needs and requirements of her clients. Kirsten's specialties include implementing business plans and strategies, advising on GST and taxation issues, and all areas of taxation planning. She has significant experience with family business and a strong understanding of the issues facing family members, which allows her to assist clients in managing their family wealth.
Kirsten is proactive and resourceful and continually encourages her team to 'think outside the square'. She strongly believes in establishing short-term and long-term business goals and working with her clients to regularly measure their progress and ensure their overall objectives are being met.

Kirsten has a genuine interest in her clients' stories. For Kirsten, it isn't all about the numbers. Once a client discusses their business with Kirsten, they instantly feel she is just as passionate about their business's success as they are. In a constantly changing market, she attributes her success to a supportive team environment and the firm's commitment to personal service.
Key Expertise
Taxation, accounting and business advisory services
Large corporate businesses
Privately owned companies, their business owners and high net worth individuals
Real Estate and Construction sector
Memberships
Institute of Chartered Accountants
Taxation Institute of Australia


Family business accreditations
Kirsten is an accredited adviser with Family Business Australia. Kirsten also has a Certificate in Family Business Advising (CFBA) from the Global Education Network (GEN).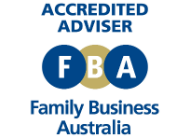 Family Business Australia Accredited Adviser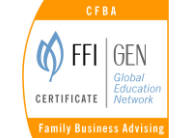 Certificate in Family Business Advising
Qualifications
Bachelor of Commerce (Accounting)
Accredited Advisor – Family Business Australia
Accredited Advisor – Family Firm Institute • Registered Tax Agent
Insights
Diversity of thought in family businesses
Read report