Agribusiness, food & beverage

Home
Bite Size Dealtracker
Food, Beverage & Agribusiness industry insights
Key insights for the Australian Food, Beverage & Agribusiness industry.
Royal Commission wrap up
Top 10 things for Financial Services providers
Eleven months on from the first round of hearings for the Royal Commission into Misconduct in the Banking, Superannuation and Financial Services Industry, Commissioner Hayne's final report has been released.
Health & aged care

Home
Aged Care Royal Commission
Perspectives on the Future of Ageing
Transitions in ageing are not consistent and systematic as they are described by our ageing systems. Sometimes they are incremental, sometimes accidental, sometimes monumental, and they are always personal. We can create something better.
Life sciences

Home
Biotechnology Industry Position survey
Australia's biotechnology industry drives economic growth
The 2019 Biotechnology Industry Position survey conducted by Ausbiotech and supported by Grant Thornton has revealed that new technologies across regenerative medicine and medicinal cannabis are disrupting the industry, and Australia's global strength in clinical trials continues to drive contributions to the economic and social fabric of the country.
Manufacturing

Home
mid-sized business report
Manufacturing is critical to our economy – how can we support the sector?
Although the knock-on effects of the Australian automotive industry exiting our country are yet to be fully understood, the industry is evolving, and manufacturing continues to be a major employer and critical to our overall economy.
Not for Profit

Home
NATIONAL OUTCOMES MEASUREMENT PROGRAM
A practical framework
Royal Commissions and federal budgets are critical things for Nonprofit human service providers to be thinking about at this point in time.
Real estate & construction

Home
mid-sized business report
Supporting affordable housing requires planning, certainty – and tax reform
There is a lot of noise around the property sector at the moment – and it's not all positive. Prices are down – but this shouldn't be a surprise when some markets (namely Sydney & Melbourne) saw unprecedented hikes in recent years.
Retail & consumer products

Home
GNC Group Consulting
The Technology Trap: Online innovation in retail
I recently attended the NRF Retail Big Show in New York, an overwhelming smorgasbord of retail technology and new store concepts.
Scaling-up for Growth
From start-up to scale-up
Navigating the complexities of growth and maintaining previous success is a challenge for all mid-size businesses.
Every year, we spend time interviewing our clients to better understand their business and the trends most impacting on them.
Our clients in the consumer products and retail sector have been through a long cycle of disruption over the last five years – fundamentally changing the way people shop and higher expectations of our retailers and their customer service.
In FY18, our clients in the consumer products and retail sector revealed that the top three concerns for the industry were operations, talent management, and risk and regulation.

Operations has been a significant issue for a while now and will continue to be one as the pace of technology is changing faster than retailer's ability to adapt. In particular, and more so for larger retailers or those with diverse offerings, technology can provide significant efficiencies in the supply chain.
Robot pickers, like those used by Alibaba, GAP and Target in the US, are faster and more accurate than human labour. Using robot pickers also means you can stack more products more densely, reducing the need for square meterage, and considering the two major costs for retailers are labour and real estate – automation and technology has real opportunity to help reduce the costs for both.
Retailers should look at what government grants or tax incentives may be available to assist in implementing technology and reducing costs of current operations – incentives could include R&D tax incentives, fuel tax credits and deferred GST on imported goods. Government grants may be accessible for manufacturers embarking on new projects that will generate a significant number of new jobs.
Global competition from international retailers entering Australia, as well as online shopping, continues to put pressure on the Australian retail sector to improve their customer service and product range. We're seeing great examples in multi-channel and omni-channel marketing – essentially streamlining the customer experience across all touchpoints including bricks and mortar, online, social media and voice.
And it's not just about selling a great product, it's about how retailers respond to feedback, ease of returns, tracking of parcels and using algorithms and cookies to recommend products that complement something the customer is about to purchase, or following up to see how they like their new goods. Creating a great customer experience from end to end will result in repeat sales and word-of-mouth growth.
What a great segue into our next insight – which is the importance of having the right people in the right roles. Retail is often staffed by contractors, students or part-time workers – given minimal training, but are at the coal-face with the customer. We've all been in situations where we've been in a shop, looking for assistance with a query or even just waiting a tad too long at the counter with credit card in hand.
With face-to-face customer service being the strong differentiator to the in-store experience, those that can provide the overall shopping experience via their people are the ones that will succeed. Look to Apple. They are still the quintessential example of great customer experience – and it's led by a culture that values how the sales staff support customers, rather than sales alone. This is because the most helpful staff also tend to bring in the most sales.
So what kind of training do you provide staff? What incentives do you have to encourage a focus on customer engagement? What processes are behind the scenes to support your staff in provide exceptional service? How can your people help to make your business a destination that people want to return to, again and again?
Watch on-demand
Rise of the e-tailer – Global Indirect Tax Considerations
The tax landscape is changing across the globe as each tax authority wants to collect taxes for supplies which they deem to be taking place in their jurisdiction.
Read full article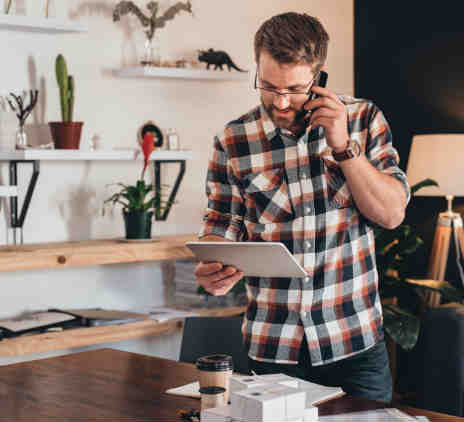 Insight
Retailers brace for Black Friday bonanza
For retailers, the Christmas period has always been make or break.
Read full article