Agribusiness, food & beverage

Home
Bite Size Dealtracker
Food, Beverage & Agribusiness industry insights
Key insights for the Australian Food, Beverage & Agribusiness industry.
Royal Commission wrap up
Top 10 things for Financial Services providers
Eleven months on from the first round of hearings for the Royal Commission into Misconduct in the Banking, Superannuation and Financial Services Industry, Commissioner Hayne's final report has been released.
Health & aged care

Home
Aged Care Royal Commission
Perspectives on the Future of Ageing
Transitions in ageing are not consistent and systematic as they are described by our ageing systems. Sometimes they are incremental, sometimes accidental, sometimes monumental, and they are always personal. We can create something better.
Life sciences

Home
Biotechnology Industry Position survey
Australia's biotechnology industry drives economic growth
The 2019 Biotechnology Industry Position survey conducted by Ausbiotech and supported by Grant Thornton has revealed that new technologies across regenerative medicine and medicinal cannabis are disrupting the industry, and Australia's global strength in clinical trials continues to drive contributions to the economic and social fabric of the country.
Manufacturing

Home
mid-sized business report
Manufacturing is critical to our economy – how can we support the sector?
Although the knock-on effects of the Australian automotive industry exiting our country are yet to be fully understood, the industry is evolving, and manufacturing continues to be a major employer and critical to our overall economy.
Not for Profit

Home
NATIONAL OUTCOMES MEASUREMENT PROGRAM
A practical framework
Royal Commissions and federal budgets are critical things for Nonprofit human service providers to be thinking about at this point in time.
Real estate & construction

Home
mid-sized business report
Supporting affordable housing requires planning, certainty – and tax reform
There is a lot of noise around the property sector at the moment – and it's not all positive. Prices are down – but this shouldn't be a surprise when some markets (namely Sydney & Melbourne) saw unprecedented hikes in recent years.
Retail & consumer products

Home
GNC Group Consulting
The Technology Trap: Online innovation in retail
I recently attended the NRF Retail Big Show in New York, an overwhelming smorgasbord of retail technology and new store concepts.
Scaling-up for Growth
From start-up to scale-up
Navigating the complexities of growth and maintaining previous success is a challenge for all mid-size businesses.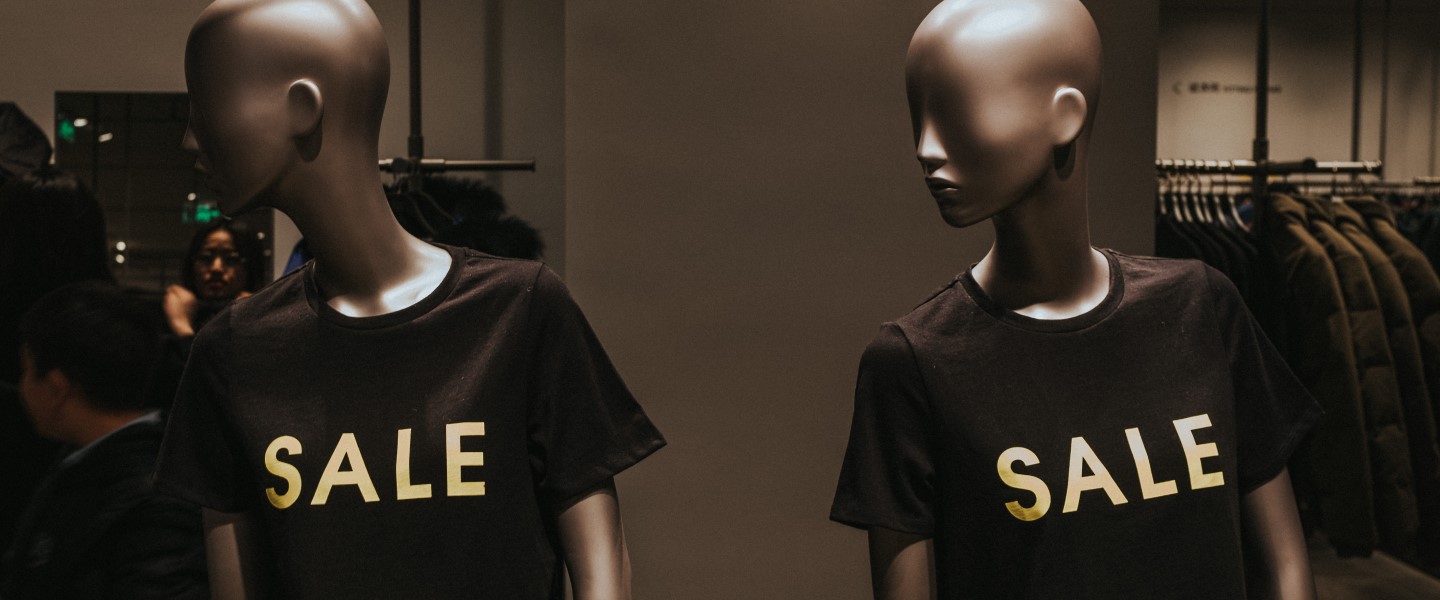 For retailers, the Christmas period has always been make or break. But Black Friday is now pulling Christmas sales forward to late November.
This year's Black Friday sale is widely expected to be the biggest shopping day of the year for 2020, with blockbuster deals expected across all categories. Imported from America, Black Friday is the day following Thanksgiving and was traditionally a major shopping day for families celebrating the long weekend. But it has now been cleverly appropriated by retailers as a shopping event in its own right, with this year's sales expected to exceed even Boxing Day.
Holiday retail sales this year will be heightened by COVID-19 restrictions which have effectively halted overseas travel and placed major limitations on the hospitality sector. In a boon for retailers, consumers are set to spend their holiday dollars locally. And unlike the UK and USA where the pandemic has dramatically restricted in-store shopping, Australian retailers can seize on expected rises in customer traffic. Major shopping centres are already recommending customers shop early in the day to avoid customer limits and queues.
David Jones chief executive Scott Fyfe said today that the department store chain is already seeing strong momentum in homewares and gifting and expects "an extremely busy period both in store and online." For Melbourne retailers which were closed for all of September and October, this event is a fantastic opportunity to shift excess stock which had built up throughout this period.
Whilst many customers will participate in Black Friday shopping through online channels, we should also expect continued growth in click-and-collect activity. McKinsey have also noted a trend of "loyalty shifting" whereby many people have tried new online brands and retailers during the pandemic-fuelled year of online sales growth. These retailers now have the opportunity to lock in these customers through offering great deals and experiences online through events like Black Friday.
The levelling out of holiday spending across four weeks leading into Christmas has the added benefit for retailers of flattening the demand spikes which often accompany major sales events. By spreading the holiday shopping demand across the four weeks of December, retailers are now better able to manage store and home deliveries and reduce the risk of disappointing customers with late deliveries.
Despite some form of income reduction for many during 2020, most people are planning to spend up on holiday shopping deals. After COVID-19, we are all looking for something to celebrate. Many of us will be up early and racing to Chermside, Chadstone or Chatswood for some real, in-person shopping. But some nervousness about the virus lingers, so consumers will likely shop for larger baskets, and seek to make fewer stops than in previous years.