Agribusiness, food & beverage

Home
Bite Size Dealtracker
Food, Beverage & Agribusiness industry insights
Key insights for the Australian Food, Beverage & Agribusiness industry.
Royal Commission wrap up
Top 10 things for Financial Services providers
Eleven months on from the first round of hearings for the Royal Commission into Misconduct in the Banking, Superannuation and Financial Services Industry, Commissioner Hayne's final report has been released.
Health & aged care

Home
Aged Care Royal Commission
Perspectives on the Future of Ageing
Transitions in ageing are not consistent and systematic as they are described by our ageing systems. Sometimes they are incremental, sometimes accidental, sometimes monumental, and they are always personal. We can create something better.
Life sciences

Home
Biotechnology Industry Position survey
Australia's biotechnology industry drives economic growth
The 2019 Biotechnology Industry Position survey conducted by Ausbiotech and supported by Grant Thornton has revealed that new technologies across regenerative medicine and medicinal cannabis are disrupting the industry, and Australia's global strength in clinical trials continues to drive contributions to the economic and social fabric of the country.
Manufacturing

Home
mid-sized business report
Manufacturing is critical to our economy – how can we support the sector?
Although the knock-on effects of the Australian automotive industry exiting our country are yet to be fully understood, the industry is evolving, and manufacturing continues to be a major employer and critical to our overall economy.
Not for Profit

Home
NATIONAL OUTCOMES MEASUREMENT PROGRAM
A practical framework
Royal Commissions and federal budgets are critical things for Nonprofit human service providers to be thinking about at this point in time.
Real estate & construction

Home
mid-sized business report
Supporting affordable housing requires planning, certainty – and tax reform
There is a lot of noise around the property sector at the moment – and it's not all positive. Prices are down – but this shouldn't be a surprise when some markets (namely Sydney & Melbourne) saw unprecedented hikes in recent years.
Retail & consumer products

Home
GNC Group Consulting
The Technology Trap: Online innovation in retail
I recently attended the NRF Retail Big Show in New York, an overwhelming smorgasbord of retail technology and new store concepts.
Scaling-up for Growth
From start-up to scale-up
Navigating the complexities of growth and maintaining previous success is a challenge for all mid-size businesses.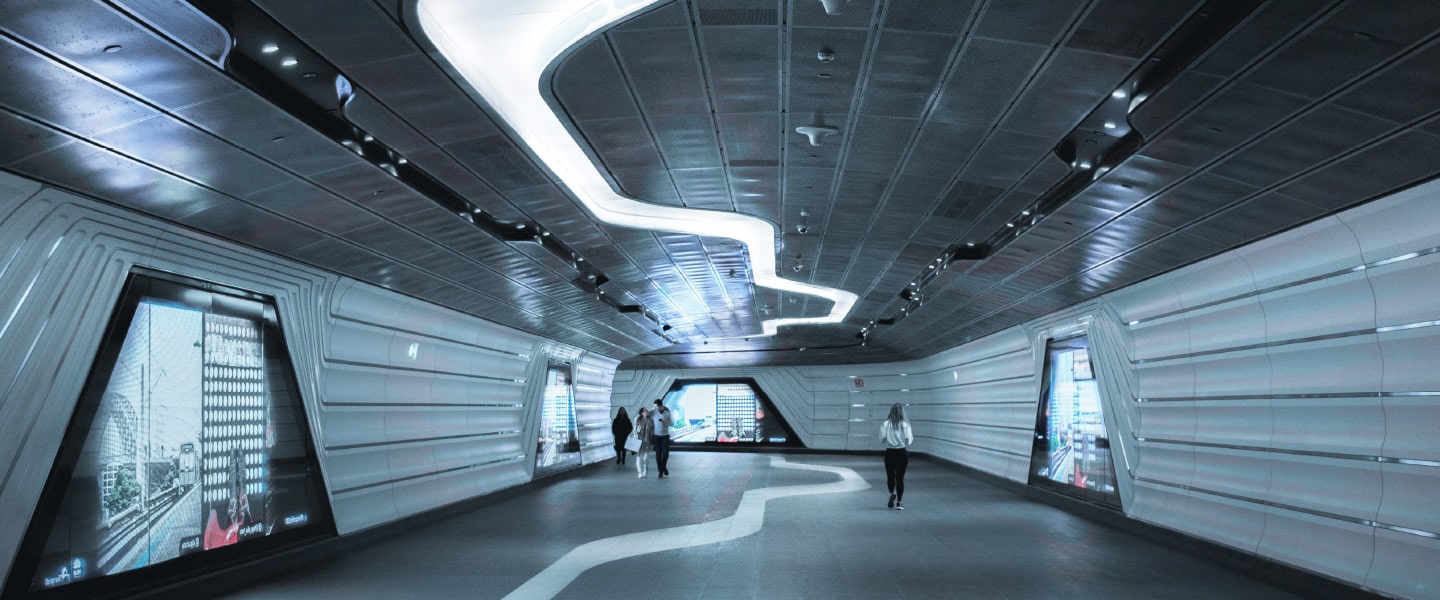 Today we released the seventh edition of Dealtracker, our analysis of the Australian M&A and equity markets. Covering transactions during the 18 month period from 1 January 2019 to 30 June 2020, we saw a significant decrease in deals in H1 2020 as the world responded to the COVID-19 pandemic.
However, we're seeing activity pick up again towards the end of 2020, as investors and businesses respond to changes in the marketplace. For instance, the hunger for enhancing digital capabilities to serve customers and workforce changes post pandemic is driving investment in new technologies, whilst the Industrials sector has remained buoyant as the consolidation trend continues.
Key insights
Deal activity affected by Pandemic
Deal volume up to 31 December 2019 was strong with a record number of deals reported for CY2020 over the history of this publication. The level of activity decreased significantly during H1 2020 as the pandemic took hold falling to levels not seen since 2017. At the issuance of this report, there has been an increase in activity levels as participants start to consider a post pandemic period despite the uncertainties that remain. This interest is particularly focused on technology enabled opportunities that may benefit from the shift in consumer and employee behaviours post pandemic.
Overseas acquirers remain relevant
Overseas purchasers comprised 29% of transactions, down from 31% in the previous Dealtracker period to reverse the upward trend evident in prior years. This reversal can be attributable to the challenges faced with cross border deals since the commencement of the pandemic given travel restrictions and foreign investment regulatory tightening. Notwithstanding these headwinds, their remains appetite for overseas acquirers to continue pursuing Australian assets aided by the use of deal related technology and a willingness to accommodate the extended approval process.
Investment Managers
Investment Manager ("IM") activity continued to be strong during the period despite the overall pandemic related slowdown that occurred in H1 2020. This was driven by Managers' continued access to significant funding and their interest in Information Technology and wider technology enabled opportunities that have been the standout drivers of deal volume during this period.
Primary and Secondary Listed Markets
IPO primary issuances experienced a material decline as a result of the pandemic with small volumes reported for H1 2020. This was offset to a certain degree by the significant secondary issuances that occurred during that period with many corporates focusing on ensuring they had sufficient liquidity to trade through the pandemic period. As with overall activity levels, there has been strong appetite by companies to access the IPO markets in the months preceding the issuance of this report with much of this demand related to technology enabled opportunities.
Deal multiples
The median multiples of EBITDA across the market as analysed during this Dealtracker period was 8.1x which was an increase since the last Dealtracker report of 7.1x and slightly higher than the long-term historical average of 7.8x. This was partly due to outperformance in the Consumer Discretionary, Healthcare, Materials and Energy sectors.
Expected market themes
Whilst predicting market conditions over the next Dealtracker period is extremely difficult, the current market themes around the acceleration of deploying technology across all sectors will continue to drive deal activity and in particular IM activity levels in the next 18 months. Notwithstanding this theme, there remains caution on the trading environment that will occur once government stimulus is materially reduced and the ongoing risks associated with the inevitable waves of infection that will occur prior to a vaccine becoming widely available. This may lead to lower deal volumes and asset valuations should these risks remain for an extended period of time.
The data in this report was compiled from several sources including S&P Capital IQ, the Australian Securities Exchange, Mergermarket, IBISWorld, transaction surveys, company announcements and other publicly available documents.
We consider this consolidated mutli-source analysis – supplemented with our own proprietary sources – to provide the most comprehensive insight into recent Australian deal activity.
This survey is limited to going concern business sales, excluding those with a significant real estate nature.