Agribusiness, food & beverage

Home
Bite Size Dealtracker
Food, Beverage & Agribusiness industry insights
Key insights for the Australian Food, Beverage & Agribusiness industry.
Royal Commission wrap up
Top 10 things for Financial Services providers
Eleven months on from the first round of hearings for the Royal Commission into Misconduct in the Banking, Superannuation and Financial Services Industry, Commissioner Hayne's final report has been released.
Health & aged care

Home
Aged Care Royal Commission
Perspectives on the Future of Ageing
Transitions in ageing are not consistent and systematic as they are described by our ageing systems. Sometimes they are incremental, sometimes accidental, sometimes monumental, and they are always personal. We can create something better.
Life sciences

Home
Biotechnology Industry Position survey
Australia's biotechnology industry drives economic growth
The 2019 Biotechnology Industry Position survey conducted by Ausbiotech and supported by Grant Thornton has revealed that new technologies across regenerative medicine and medicinal cannabis are disrupting the industry, and Australia's global strength in clinical trials continues to drive contributions to the economic and social fabric of the country.
Manufacturing

Home
mid-sized business report
Manufacturing is critical to our economy – how can we support the sector?
Although the knock-on effects of the Australian automotive industry exiting our country are yet to be fully understood, the industry is evolving, and manufacturing continues to be a major employer and critical to our overall economy.
Not for Profit

Home
NATIONAL OUTCOMES MEASUREMENT PROGRAM
A practical framework
Royal Commissions and federal budgets are critical things for Nonprofit human service providers to be thinking about at this point in time.
Real estate & construction

Home
mid-sized business report
Supporting affordable housing requires planning, certainty – and tax reform
There is a lot of noise around the property sector at the moment – and it's not all positive. Prices are down – but this shouldn't be a surprise when some markets (namely Sydney & Melbourne) saw unprecedented hikes in recent years.
Retail & consumer products

Home
GNC Group Consulting
The Technology Trap: Online innovation in retail
I recently attended the NRF Retail Big Show in New York, an overwhelming smorgasbord of retail technology and new store concepts.
Scaling-up for Growth
From start-up to scale-up
Navigating the complexities of growth and maintaining previous success is a challenge for all mid-size businesses.
Many organisations are grappling with a myriad of employee agreements and obligations, resulting in a wide variety of payments to their people.
In recent times, there has also been much media scrutiny around businesses not paying their people correctly. In 2019 alone we saw a major media outlet, a major airline, many retailers and restaurants, a Not for Profit, a Big 4 bank and a law firm with examples of underpaying some of their people.
In our experience, the causes of underpayment and incorrect payments of overtime wages and superannuation are not because of intentional behaviour, rather it is typically a case of complex awards and EBAs, the lack of routine payroll data validation and failed processes unable to spot red flags.
The Federal Government is also attempting to encourage a proactive approach to spotting superannuation shortfalls through a proposed amnesty that would waive much of the penalty that would otherwise apply.
In order to pay your people correctly, maintain your reputation and minimise Government penalties, businesses must proactively assess and test their application of their industrial relations obligations. Grant Thornton helps mitigate your risk and provides the level of assurance you need to meet your employee obligations now and into the future.
Read more about how Grant Thornton is helping clients with their pay assurance review, through our
Pay eView service. [ 438 kb ]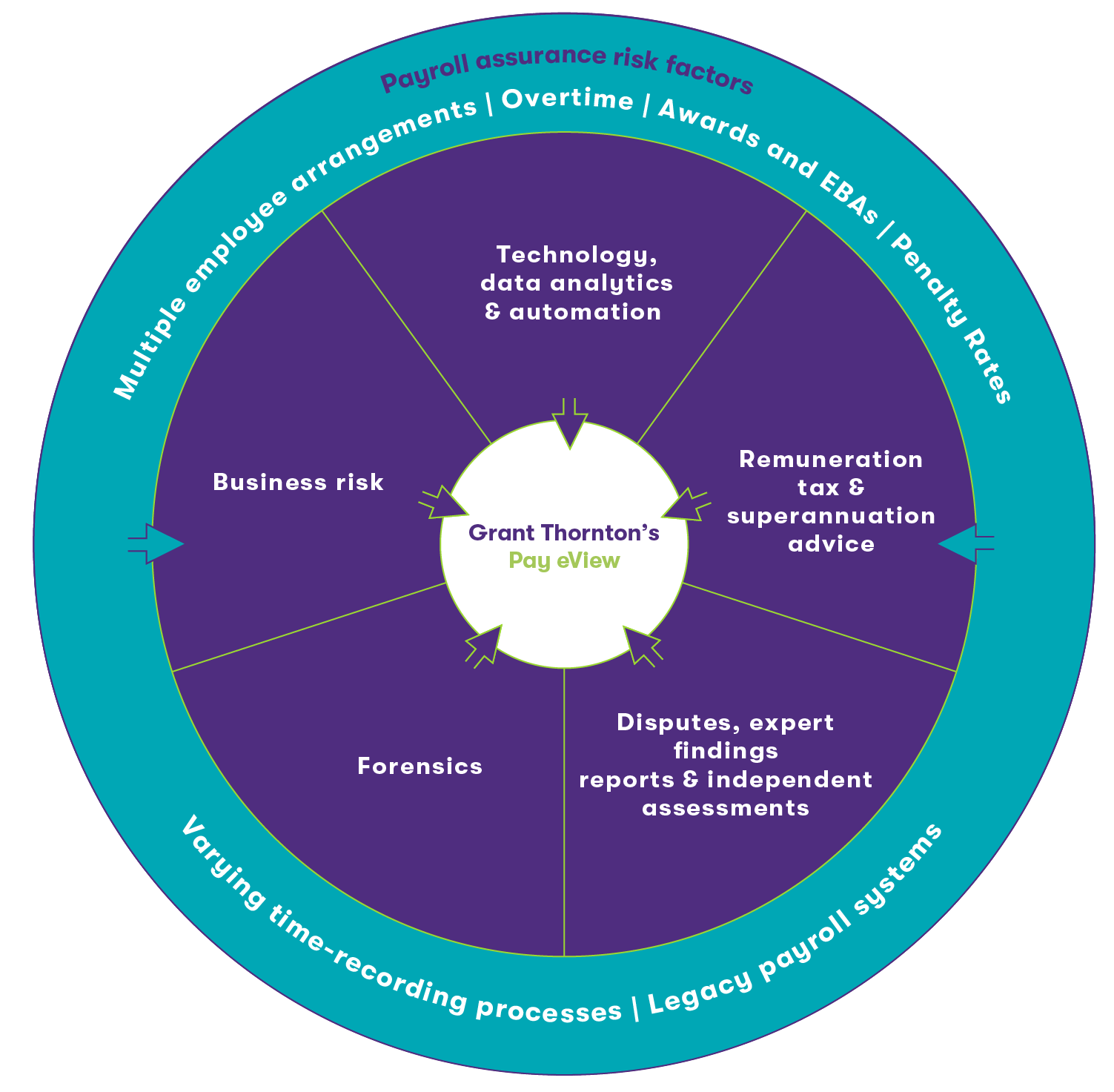 Get in touch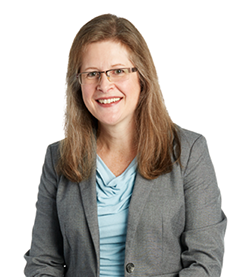 Proactively assuring payroll practices and brand reputation in an international M&A
When a global listed company undertook an international acquisition, it inherited a small Australian subsidiary of another global company. A range of post-acquisition reviews were then undertaken to ensure a successful amalgamation. In doing so, inconsistencies were identified around how the two businesses paid their people. Specifically, relating to the hourly pay rates between employees of the two Australian companies. The Fair Work Ombudsman is cracking down on employers who have not taken due care in how they pay their employees. Therefore, to maintain both brands' reputations, minimise government penalties and ensure a smooth and successful transition, Grant Thornton was engaged to assess and test their application of their industrial relations obligations.
The solution: Grant Thornton's Pay eView
The team – led by the firm's forensics and tax experts, backed by dedicated-technology for data analytics and automation – undertook a confidential review. It included reviewing salary and wage payments spanning a seven-year period for the acquired company, which was subject to numerous complex award arrangements impacting each individual employee. The team also advised on all statutory obligations, overseeing the disclosures and reporting to relevant authorities on the back of the findings.
There were numerous employment agreements, awards and EBAs relating to their workforce being managed by a legacy payroll system, combined with a lack of routine payroll data validation. Our analysis spotted examples of significant under-reporting of salary, wages and superannuation. Our team, also skilled in disputes relating to payroll assurance risk, helped the client to proactively escalate their issue by obtaining legal advice, further minimising the impact of their payroll discrepancies. This reduced the overall liability by more than $100,000.
Read more
Whistleblowing and payroll assurance: minimising the risk to, and impact on, your business
After European investors acquired a controlling interest in an Australian fashion retailer, contractual disputes resulted in employees blowing the whistle on potential underpayments of salary and wages and superannuation to authorities. The organisation needed to respond immediately and effectively to rectify the issue internally, but also to ensure they were meeting their obligations as set out by the Fair Work Ombudsman, given its crack-down on employers who have not taken due care in how they pay their employees.
The solution: Grant Thornton's Pay eView
Grant Thornton – led by the firm's forensics and tax experts, backed by dedicated-technology for data analytics and automation – was engaged to undertake an immediate confidential review of claims, including quantification of under-reporting and liaising on behalf of the company with relevant statutory authorities to mitigate financial and corporate risk. The complexities of the review were due to the scale – involving some 100 plus employees – and the breadth employee arrangements, awards and EBAs, as well as multiple time recording processes.
The team was able to apply a full and comprehensive review covering all bases: focusing on statutory requirements at play for this organisation and its people, spotting exposure points, and developing compliance and mitigation controls. This was combined with the support of data analytics and automation tools for accuracy and efficiency. Importantly, the team is skilled in disputes advice, and was able to work with the relevant statutory authorities, mitigating the penalties based on the examples of underpayment discovered, as well as minimising resulting reputational damage given the speed of rectification.
Read more
Subscribe to receive our publications
Subscribe now to be kept up-to-date with timely and relevant insights, unique to the nature of your business, your areas of interest and the industry in which you operate.