Agribusiness, food & beverage

Home
Bite Size Dealtracker
Food, Beverage & Agribusiness industry insights
Key insights for the Australian Food, Beverage & Agribusiness industry.
Royal Commission wrap up
Top 10 things for Financial Services providers
Eleven months on from the first round of hearings for the Royal Commission into Misconduct in the Banking, Superannuation and Financial Services Industry, Commissioner Hayne's final report has been released.
Health & aged care

Home
Aged Care Royal Commission
Perspectives on the Future of Ageing
Transitions in ageing are not consistent and systematic as they are described by our ageing systems. Sometimes they are incremental, sometimes accidental, sometimes monumental, and they are always personal. We can create something better.
Life sciences

Home
Biotechnology Industry Position survey
Australia's biotechnology industry drives economic growth
The 2019 Biotechnology Industry Position survey conducted by Ausbiotech and supported by Grant Thornton has revealed that new technologies across regenerative medicine and medicinal cannabis are disrupting the industry, and Australia's global strength in clinical trials continues to drive contributions to the economic and social fabric of the country.
Manufacturing

Home
mid-sized business report
Manufacturing is critical to our economy – how can we support the sector?
Although the knock-on effects of the Australian automotive industry exiting our country are yet to be fully understood, the industry is evolving, and manufacturing continues to be a major employer and critical to our overall economy.
Not for Profit

Home
NATIONAL OUTCOMES MEASUREMENT PROGRAM
A practical framework
Royal Commissions and federal budgets are critical things for Nonprofit human service providers to be thinking about at this point in time.
Real estate & construction

Home
mid-sized business report
Supporting affordable housing requires planning, certainty – and tax reform
There is a lot of noise around the property sector at the moment – and it's not all positive. Prices are down – but this shouldn't be a surprise when some markets (namely Sydney & Melbourne) saw unprecedented hikes in recent years.
Retail & consumer products

Home
GNC Group Consulting
The Technology Trap: Online innovation in retail
I recently attended the NRF Retail Big Show in New York, an overwhelming smorgasbord of retail technology and new store concepts.
Scaling-up for Growth
From start-up to scale-up
Navigating the complexities of growth and maintaining previous success is a challenge for all mid-size businesses.
Q: I want my son to feel secure that he will receive my shares in the business upon my death. I would give the shares to him now, but don't want to pay capital gains tax. What can I do?
A: This can be achieved by using put and call options – your son will receive options over the shares; there will be no tax implications, and, upon your passing, your son will inherit your shares. As part of your estate planning, this is a tax effective strategy. Our tax planning and estate planning specialists can work with you and your son to ensure you achieve the desired outcome.
Q: I want to retire but all my money is in the business. What are my options?
A: There are tax-effective structures that can be put in place to ensure your business continues to prosper while ensuring you have the funds available to enjoy your retirement. If you have a business premise in your business, there are strategies to transfer the property to your superannuation fund. Our tax planning experts can examine your situation and the funds required for your retirement and tailor a strategy to suit you.
Q: My dad has promoted me to Managing Director but each time he visits, the management team goes directly to him, and this undermines my position. What can I do?
A: Ensure you have defined roles, responsibilities and reporting lines and that you clearly articulate this information to your staff.

Our approach involves meeting with each individual family member and managers of the business to gain an understanding of how they see the strengths, weaknesses, opportunities and threats of the business. We then discuss the potential issues. This allows us to canvas the views of family members and uncover areas that may need facilitated discussion.

It could be your father doesn't realise what he is doing or he may be missing the role he was previously in. By discussing these matters we can then ensure your father still has a role in the business that doesn't hinder you running the business.

Leadership of the family business is an example of what a family council would normally address. This is an area we discuss as part of the success program. Family members, like all other employees, need a job description and a line of reporting. This is an area that needs to be openly discussed and, as part of our role, we ensure input from all family members.
Q: I want to retire but neither of my children is interested in the business. What choices are available?
A: There are a number of options available to you depending on whether you want to keep the family business or exit and explore other opportunities.

If you don't currently have a suitable manager internally, we could assist you to recruit the best person for the job, who fits the business culturally and works well with you.

Where you already have a manager who is running the business capably, we can work with you to ensure their remuneration package encourages them to put your business first. Employee share schemes are one option available.

We would also make sure you have the structures in place that ensure you, as an owner, receive the business's profits.

Where the family wants to sell the business and invest the funds in passive investments, we can work with you to ensure your business is sale ready and achieves the price you are looking for.
Q: My business partner just employed his daughter and is paying her more than everyone at the same level. What can I do?
A: Issues like this can be perceived by staff as unfair, creating disharmony amongst your staff and problems for you. Having established policies and procedures regarding employing family members can prevent these problems arising.

For example, a position must be available, and not simply created for a family member. The family member must be qualified and have experience equivalent to a non-family member applying for the role. You ideally want the best person for the role so your business is successful and profitable.

It would be valuable for the family to discuss entry rules and remuneration of family members, in order to reach agreement on a common approach that would also prevent such issues from arising again.
Q: At board meetings we get bogged down in the day-to-day running of the business. What can we do to ensure we are more strategic in these meetings?
A: It may be time for you to consider an advisory board that can help to establish the company's strategic direction. Prior to setting it up, consulting independent advisors is often helpful. Acting as a sounding board, they are able to fill the gap in areas like, for example, growth into foreign markets, strategic HR or marketing, depending on where you want the business to go. The management team are then responsible to deliver the strategy.
Q: My son wants to join the business but he has no qualifications or work experience. I want to ensure he brings outside experience to the business and doesn't just think it's his birthright. What can I do?
A: Is working in the business a privilege or a birth right? Are you in business to give your kids a job or to build a valuable/profitable business?

Once a decision has been made on the direction, it's all about communication. We work with you to assist you to put procedures and policies in place regarding recruiting family. We appreciate you want the best for your children, but that may not always be giving them a job. This is an area our success program focuses on.
Q: I feel overwhelmed by paperwork – I just can't keep on top of things. What options do I have?
A: As part of our Family Office service, we're able to tailor our services to meet your needs. We'll ensure you know when all future payments are due and can even make them on your behalf, as well as providing position summaries at all times.
Q: At year-end, my accountant provides me with all these sets of accounts, but I want to know the overall family position and how that can help us.
A: To monitor how you are progressing towards your goals, it's important to have reports that show your progress on both short and long-term goals. It's also helpful to address investment decisions as a family.

Our family office services provided you with reports that provide the details you are looking for on a regular basis. Three way forecasting.
Q: My daughters are not interested in our business, but I want them to feel connected. What can I do to involve them?
A: A family office and a family board can provide opportunities for family members to be involved while not directly affecting day-to-day business.

Some family members enjoy being involved in wealth creation for the family outside the business while others enjoy philanthropic strategy. We think it is important to gain an understanding of your daughters' interests, together with the family's goals.

Your daughters could also have a role on a family council.
Proud supporter of Family owned Australian businesses
At Grant Thornton we're proud to support Australian Family Businesses. We have FBA Accredited Advisors providing expertise to assist family businesses reach their family and business goals.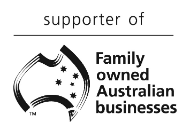 Family owned Australian businesses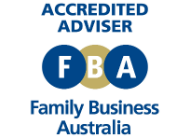 Family Business Australia Accredited Advisers