Agribusiness, food & beverage

Home
Bite Size Dealtracker
Food, Beverage & Agribusiness industry insights
Key insights for the Australian Food, Beverage & Agribusiness industry.
Royal Commission wrap up
Top 10 things for Financial Services providers
Eleven months on from the first round of hearings for the Royal Commission into Misconduct in the Banking, Superannuation and Financial Services Industry, Commissioner Hayne's final report has been released.
Health & aged care

Home
Aged Care Royal Commission
Perspectives on the Future of Ageing
Transitions in ageing are not consistent and systematic as they are described by our ageing systems. Sometimes they are incremental, sometimes accidental, sometimes monumental, and they are always personal. We can create something better.
Life sciences

Home
Biotechnology Industry Position survey
Australia's biotechnology industry drives economic growth
The 2019 Biotechnology Industry Position survey conducted by Ausbiotech and supported by Grant Thornton has revealed that new technologies across regenerative medicine and medicinal cannabis are disrupting the industry, and Australia's global strength in clinical trials continues to drive contributions to the economic and social fabric of the country.
Manufacturing

Home
mid-sized business report
Manufacturing is critical to our economy – how can we support the sector?
Although the knock-on effects of the Australian automotive industry exiting our country are yet to be fully understood, the industry is evolving, and manufacturing continues to be a major employer and critical to our overall economy.
Not for Profit

Home
NATIONAL OUTCOMES MEASUREMENT PROGRAM
A practical framework
Royal Commissions and federal budgets are critical things for Nonprofit human service providers to be thinking about at this point in time.
Real estate & construction

Home
mid-sized business report
Supporting affordable housing requires planning, certainty – and tax reform
There is a lot of noise around the property sector at the moment – and it's not all positive. Prices are down – but this shouldn't be a surprise when some markets (namely Sydney & Melbourne) saw unprecedented hikes in recent years.
Retail & consumer products

Home
GNC Group Consulting
The Technology Trap: Online innovation in retail
I recently attended the NRF Retail Big Show in New York, an overwhelming smorgasbord of retail technology and new store concepts.
Scaling-up for Growth
From start-up to scale-up
Navigating the complexities of growth and maintaining previous success is a challenge for all mid-size businesses.
Managing a remote workforce and maintaining engagement
There has been a dramatic shift in the way we work. While many companies have been slow to embrace flexible and remote working, it has been well and truly brought to the forefront thanks to coronavirus COVID-19.
Remote working was initially exciting for people – but with no end in sight, the excitement has quickly worn off and we all need to find ways to motivate ourselves and our teams while also maintaining a healthy work life balance. What this social exercise has highlighted is how adaptable and creative people are in the face of adversity – and while we're all looking forward to going back to the way things were, there are some benefits we should take with us back into the workplace.
Hear from Matt Croxford, National Head of Human Capital, and Katie O'Keeffe, Partner in Human Capital, as they dispel some of the myths around remote and flexible working, discuss strategies to maintain morale and motivation, and what we should expect from our leaders.
Click to read the Podcast transcript
Velvet-Belle Templeman
Welcome to Boardroom.Media. My name is Velvet-Belle Templeman and I'm here talking to Matt Croxford, National Head of Human Capital and Katie O'Keeffe, Partner in Human Capital at Grant Thornton. Matt has expertise in executive coaching, strategy and employee engagement and Katie specialises in developing high performing leaders and teams. Today we'll be talking about how to manage a remote workforce and empower your people to perform at an optimal level during suboptimal conditions. Thanks so much for joining us, Matt and Katie.
Matt Croxford
Morning, Velvet-Belle, great to be here.
Katie O'Keeffe
Good morning, Velvet-Belle, thank you.
Velvet-Belle Templeman
So firstly, Matt, many businesses have moved to remote working and there's no clear end in sight. What is this doing to morale and motivation?
Matt Croxford
Look, it's a really good point actually. I mean, if we just take those two things for a second, they're actually slightly different. When I think about morale, morale is about, you know, confidence and enthusiasm. I think about motivation, it's about why do we do the things we do? And so we think about what's happened to people's confidence and enthusiasm? I mean, my goodness has it not been tested dramatically over the course of the last sort of couple of months. A lot of the things that we take for granted, getting up, having showers, you know, travelling to and from work in our business clothes and all the rest of it, and arriving at work, these things have big impacts on our motivation and our morale. We now roll out of bed, some of us and you know, maybe we have showers, maybe we get ready for work and so on and we just get into it. And so our ways of working has changed dramatically.
We're also subjected to daily, an hourly barrage of information from media and press outlets about what's happening with this. All of these things have big impacts on our morale and our motivation. So we've really had to, as a group of people, as a nation, as a world actually change the way that we think about how we exist on a day to day basis, how we approach work and how we approach our lives as the two just sort of blend together. Katie, what have you seen?
Katie O'Keeffe
I think I like that you've taken the two: morale and motivation. I was actually thinking remote working with no clear end in sight, and I think the remote working piece, initially was almost a bit exciting for people. There was this sense of something new, oh isn't this interesting? I get to sit at home in my office all day, and so there was this sort of original initial spike in morale. The no clear end in sight piece is really where we're starting to see now a bit of a drudgery around it. Like when are we going to come out of this? When am I going to be going back into the office? I'm starting to feel tired of sitting in my same room with my same outlook, not moving all day. I think for me there, the two pieces is how do we sort of keep people feeling excited and engaged as the novelty starts to wear off?
Matt Croxford
Yeah. Look, I think too, we've also had to look very clearly, perhaps more so than in the past to where do we get that source of motivation and morale from? And so, you know, we're hyper-focused and hypersensitive now to the messages we're getting from our leaders, both nationally and internationally around that. The way that our companies, our own or particular organisations are responding and so that communication has a huge impact on us, perhaps more so than it has in the past.
Velvet-Belle Templeman
And I'm assuming the engagement strategies that we're used to in the office don't work as effectively with a remote workforce. How can we ensure employees are at their most productive and engaged during difficult times?
Matt Croxford
Yeah, look, it's really changed the way that we work, hasn't it? We've been talking about these concepts for a little while now. I mean, you know, for most organisations, they still have a very time-based relationship with their people and so they still pay their people, you know, full time, part time roles in work and so on. And so this concept of every single day your people turn up for work in the office, and they make a decision about how much of themselves they're going to provide to the organisation. But, of course, that's not happening anymore. So, every day in some shape or form, people are turning up to work in various spare bedrooms and things like that. Organisations are having to say, okay, well how do we create an environment that allows these people to turn up to work in a way that they can give their best, do their best, and be their best? And so outside of a very controlled environment in the workplace, many leaders don't have that. So they have to use different skills and different experiences and different ways of communicating and engaging with their people so that people still feel engaged and still feel part of something and are able to achieve the outcomes that they need to achieve on a day to day basis.
Katie O'Keeffe
I'm just going to jump in, because I agree with what Matt's saying and I think again, it's two distinctly sort of different elements of this. As we think about the conditions that enable us to give our best to do our best and be our best, the fundamentals that make that possible and create those conditions are still the same. We need good leaders communicating clearly, engaging our people, giving them a sense of purpose, giving them something to feel that they're contributing in a meaningful way and that their contribution is valued. We still need to enable people to do the work the way that they need to do it and we need to help people be at their best so that they're high performing individuals through how they look after themselves and how they show up every day. And so those fundamental skills stay the same, but the mediums through which we do it and the messages that we need to give and how we're engaging is changing slightly.
Velvet-Belle Templeman
You mentioned goal setting and self-care; so both the personal and the professional. What are you doing to motivate your teams during this time and what are you seeing among your clients?
Katie O'Keeffe
This is one of the things that I think has been one of the most wonderful positive outcomes from this whole situation, is the messaging and there is an almost overwhelming amount of messaging in the media on the importance of looking after yourself in times like this. The importance of looking after yourself, again, it's always there, but for some reason now the bubbling up of that to the surface and the importance and the messaging around that is much greater. My team, we've done some specific things around this. We've established a list of self-care practises. When we first had to shift to working remotely, we had a conversation around the importance of self-care during these times. We went through each of our team members and listed out the things under some different headings like psychological, physiological, spiritual, emotional, the practises that work for us.
And then we've established a routine where every week on a Friday afternoon we check out as a team and as part of that checkout, we rate our current level of achievement against our goals for this week in our self-care and we set goals for the following week. And we also set a goal for the following week, on a collective self-care practise that we'd like to commit to. So that might be at the start of each meeting doing some mindfulness practise that might be doing some deep breathing, it might be doing something physical like setting a weekly walking meeting, something like that.
I think there's a wealth of science out there that informs the benefits of these different self-care practises. What's really wonderful is how much people are now embracing that and adopting that as part of their lives. Matt, what about for you? What are you seeing?
Matt Croxford
It's wonderful that the opportunity this gives us, the latitude because we're now engaging with people at a far more holistic level than we ever had before. So, you know, we're having conversations with people around, what are you doing for yourselves? What are you doing during the day to break some of this sort of stuff up? And so the communication has gone through the roof, right? We're far more communicative now than we've ever been before and so I'm talking to people numerous times a day and I'm conscious that a lot of that is about some of the tasks that we're working through. But an awful lot of it is around, you know, what are you doing at home at the moment? What are some of the things you're doing? I mean, I'm really conscious, you mentioned the concept of achievement, right? Achievement is fundamental for human beings. We need to believe that our effort makes a difference.
In times like this where so much of it is out of our control, it can very easily create a level of helplessness. One of the ways that you can increase your self-care and your sense of agency as it were, is to make sure that you've got little tasks and projects that you're completing. It doesn't matter how mundane it is, whether it's, you know, reorganising your bookcase or whether it's completing your work task. But the point is, is building this sense of intention around achieving things on a regular basis. I've been chatting to my team around some of the, you know, fun little projects they're doing at home, how they're staying busy and how they're being creative to enjoy themselves during this time rather than just sitting on the sofa watching Netflix when they're not working.
Velvet-Belle Templeman
In the past, Matt and Katie, there's been some resistance to fully implementing remote or flexible working signalling that some companies don't fully trust their workforce at home. What are some of those fear-based leadership issues that can pop up and how should we deal with them?
Katie O'Keeffe
I think it's an interesting question, Velvet-Belle, and if anything, if I think about fear-based leadership and not trusting people what this situation with Covid-19 has done has forced leaders to change that thinking, you know, if it was there in really prevalent ways in the first place. The things that I'm actually seeing as a result of this are really positive changes and some really positive shifts in attitudes and behaviours from leaders. An example that I've got is one of my clients is remote, they're located in a regional area of New South Wales and in an outer suburb of Melbourne. Which we often talk about can be difficult to attract talent to roles in those locations because people who want to do the kind of work that they're good at doing, they don't necessarily want to go and do it in a regional area or in an outer suburb. They want to be located in funky offices in the city, close to all the action.
What this has done is enabled my client to realise that actually they don't need the talent to be on site with them. So they're able to actually broaden their search area. They're able to tap into new talent and they're already thinking about how they advertise in other locations to get the people that they need in the locations where they are already. What about for you Matt? Are you seeing fear-based leadership or changes in attitudes?
Matt Croxford
There's definitely some of that fear-based leadership still around. But those organisations are really struggling through this particular period in time. I mean there's this, what I was saying around trust at the moment that is, this is the grease that's making the engine work at the moment. This sense of trust is that, you know, for many years organisations have been talking about, how much time can we really allow people to work remotely and work from home and is it the right thing to do? I notice there's organisations out there that have been running sort of tests on this where some groups stay at home and some groups work remotely and they find out which is better and sometimes it's been inconclusive.
This has just blown that out of the water completely. There's this real interesting thing at the moment that you know the benefits are a bigger conversation down the track and it's this on what is your trust conditional? And so as an organisation the conditions in the past have been, well we do have a choice, so therefore I'm not sure how much I'm going to trust you to work at home. Now, there isn't a choice and suddenly that level of trust has gone through the roof. And this is really interesting, we're seeing some incredible stories of people being more productive, more engaged. I'm talking to organisations where six months ago there were real problems around teams and leadership and trust and motivation that have just gone out the window. Now they're saying I hear more from my leaders than I've ever heard before. We do some work in regional councils in Australia and they have a really distributed workforce and there are people there that hadn't heard from their supervisors and leaders, they'd be lucky to hear from them once a quarter.
Now they're hearing from them every week and so for them, this has been an absolutely incredible opportunity for them. This remote working thing has, those that have embraced it have seen a fundamental change in the way that people respond, the work gets done the way that they engage with their customers and each other. Those that still wonder whether or not people are sitting at home or going to the beach or doing things they shouldn't be doing, the world's just passing them by and they're going to come out of this really, really poorly.
Velvet-Belle Templeman
So essentially, it's provided an opportunity for workers to step up.
Matt Croxford
Absolutely. I'll give an example. When this virus hit my little business, we had a number of projects that were about to kick off and our work is face to face or was face to face running workshops, engaging with people across the table. All of that went out the window, literally fell off a cliff in the space of a week where our organisation said look, regrettably we're going to have to push programs or cancel programs that we had spent many, many months building. And so my team and I, we sat around on various zoom calls and Skype calls and said, you know, what are we going to do? You know, literally 95% of our business disappeared. And so we started bouncing around some ideas, okay, so do we believe that the work we're doing is meaningful? Do we believe the organisations still need it?
And the resounding outcome was more than ever. We still need to build teams, we still need to build leaders capabilities. We're just going to build them slightly differently. So we started talking about how are we going to do this? How are we going to do it differently? Not can we do it, but how are we going to do it? And each day we set little tasks and little challenges and the team just literally stepped right up for this. They said, okay, I'm going to go and test some technology to see how we run a workshop. So we had a workshop for 50 people that we were supposed to be running and literally we had to cancel it and in the space of a week and a half, we run that workshop using technology. Was it the same as having 50 people in a room? No it wasn't, but the resounding feedback we got was it was great to be involved in something productive. Yeah, there was a few technology glitches on the way, but everyone was prepared to give it a go. I'm really seeing people step up left, right and centre, take responsibility for things, try things and give it a go. So it's a great opportunity for them. What about you Katie? What have you seen?
Katie O'Keeffe
Yes, in terms of stepping up, absolutely. I think the other side of it is a condition that we often see in the workplace around leadership is what we call levelling down. And that is where everybody works at a level below the level that they should be at, and that can be a combination of, I don't trust the people below me to do the work, so I'm going to do it for them. The people below me don't have the capability to do the work, so I'm going to do it for them. Or maybe the work down there is the work I know how to do well because that's what got me promoted. I don't actually know what I'm supposed to do at this new level, so I'm just going to keep doing what I was doing because it's what I do well. What we're seeing under this environment is people are being forced to work at their level because senior leaders are completely consumed with crisis management, business continuity planning and the things that are actually keeping the business afloat.
The work that has to get done is being left to the people who were supposed to do it anyway. The micromanaging is being replaced by empowering and enabling. And the analogy that I create to this is it's like in the World Wars, when the men went to war and the women stayed at home and were forced to step into running the businesses because there was nobody else around to do it. They found that when they stepped into it, they actually really enjoyed it and they were quite good at it. And so when the war was finished and the men returned home, the women, there was just sort of this bit of tension around, well, how do we now reconcile this new way of working? Because we quite like being in the workplace and we'd like to stay. I think we'll see some of that as we start to come out of this restriction and working from home and everything's returning to a new normal. We might see a little bit of a tension around, well, actually I kind of like working like this and I want to figure out how we can resolve some of those tensions to maintain some of these new practises and new ways of working.
Matt Croxford
I'm hearing a lot of stuff around this at the moment with organisations where in the past leaders have retained the reins so tightly it was almost micromanagement. So to build on what Katie is saying in this sort of levelling down sort of stuff, now where they've let the rope out because they've had to, they're actually seeing a real shift in the quality of work that's being done. It's really changing the nature of the relationship between the supervisor and the worker or the leader and the direct report and so on. It's also an amazing opportunity for people in organisations who have become frustrated by the hierarchy. I really would like to have a try at that, but I just can't because it's not at my level or my boss has been doing it for a long period of time or there's so-and-so, people are just know picking up the ball and having a go. This is a great opportunity for if you've got some enthusiasm, some motivation to give something a try, there's opportunity to do it. This could see some really interesting realignment of people in organisations. This is an opportunity to break through the hierarchy and certainly break through some of the politics that exists in certain organisations.
Velvet-Belle Templeman
Fantastic. We're seeing a lot of stories in the media recently about how self-isolation is helping creativity to flourish. Are you seeing this?
Matt Croxford
Yes.
Velvet-Belle Templeman
And are we doing enough to nurture and harness this unexpected benefit?
Katie O'Keeffe
Yeah, so the way I think of this one, Velvet-Belle, and for me it's not so much around examples of people sitting at home idle and coming up with ground-breaking ideas, you know, the 'Eureka. I've found it', kind of stuff. The way I think of this one and the experience that I'm having both personally in my work and that I'm seeing from my clients is the notion that necessity is the mother of invention. And really what we're seeing is people being forced to figure out how to keep working when we're not together and the technology has existed for such a long time with Zoom meetings and Microsoft Teams and you know, other really great like House Party as a platform to catch up with your friends on the weekends when you can't actually be together. That technology's not new. But what is new is the conditions that we find ourselves in and really happy to figure out how to use it.
So I'm seeing lots of quite exciting and fun creativity in how we can keep getting our work done, how we can keep achieving goals, how we can keep hitting our milestones. One of the projects I'm working on at the moment is an IT services transition project with really aggressive milestones and most of that work assumed we had to be face to face to get it done. Now obviously the company doesn't want the project to stop, so they've just had to go to their service providers and their vendors and their technology partners and their own people and say, how can we keep this project going when we're not together? And the creativity that people have been able to tap into to find solutions has been really exciting and that's the kind of stuff that I think the different ways to solve problems because of the situation we find ourselves in. And how can we keep that going when we return back to normal work, what will be the long-lasting benefits? What about for you Matt?
Matt Croxford
Look, I think it's a really important point because often we think about creativity as coming up with something earth shattering and brand new and never been seen before, and really most creativity comes incrementally. And so what we've got is when you're really engaging your people, is giving them a challenge every single day to creatively solve something. I'll give an example, a couple of weeks ago we were scheduled in the diary certainly before this started to be running a two-day offsite strategy session for an organisation. So we had the board coming together, the executive team coming together and it was the time for them to start planning the beginning of their strategy for the next couple of years. Obviously, we couldn't do that and so we sat around thinking about what do we do, engaged with the board over a number of conversations.
And so we decided to break that down into six little, two hour sessions, and so look, it's hardly earth shattering, but in each of those sessions we were able to creatively move the conversation forward using different tools and techniques. Each day and each session that we had someone in the team is responsible for tackling various components of how do we creatively solve some of the problems you would if you were in a room together for two days, you would have one approach. But because we can't do that, how are we doing it differently? So it's really giving people an opportunity to own something, incrementally add some creativity and get a sense that effort makes a difference, which is hugely important at this time.
Velvet-Belle Templeman
And finally, Matt and Katie, I won't ask you to predict when social restrictions will ease, but will it become harder to engage your people the longer social distancing is in place? And how can employers and team leaders maintain that strong connection?
Katie O'Keeffe
For me, Velvet-Belle, if anything, I actually think we're seeing the opposite and I've just been so impressed and delighted and touched by the overwhelming global sense of genuine human care, compassion and connection. You see this now when people ask each other, when they talk to each other or they see each other on the screen and they say, "how are you", they genuinely mean it as a question, and they want to know the answer. You know, "how are you". It's moved from being a, "Oh, hi. How are you?" As a rhetorical question, let's move on to a genuine interest in hearing the answer. And it feels like as we've slowed down a little bit, because there's definitely been a slowing down because we're not all racing around at a hundred miles an hour. We've created some space to pay more attention to each other and the health and economic crises across the world is creating this sense of urgency that we're vulnerable as a species and we actually need to look after each other to survive and there's this wonderful sense of being in it together.
My great hope is that as these restrictions ease and we start to recreate our ways of working, that we're able to maintain this more caring and compassionate focus on each other as people.
Matt Croxford
I think that's a really important point. I'm beginning to hear conversations now with organisations when they're talking about, you know, returning to work and it's kind of, you know, I say this somewhat tongue in cheek. It's almost like, what do you think we've been doing for the last little while? I think we have to be really careful that we don't, it's almost like we can't put this all back in the box and pretend it never happened. There have been some incredible learnings and steps that we've taken forward as a group of people and we need to absolutely capitalise on that and maintain them. So the stuff that Katie's talking about genuine connection with people and taking time to care about the people that we interact with on a daily basis. I don't want that ever to change.
I would like that to continue and improve because go back to this thing around every single day your people arrive physically or metaphorically to come to work. And one of the things that they want to know is that, does my effort make a difference here? And so the organisations that have genuinely reached out to people and have genuinely sent a message of care and compassion, we're with you through this period of time, they will reap the rewards. So every organisation ask people to give extra, whether it's late nights or weekends and people remember that. Right now they're remembering how those organisations are treating them and those organisations that are looking after their people and are doing things to send a genuine message of genuine connection with those individuals will reap those rewards. It's almost like the emotional bank account, and I hope it continues.
Velvet-Belle Templeman
Fantastic. Thanks for joining me, Matt and Katie.
Matt Croxford
Thank you very much, Velvet-Belle, all the best.
Katie O'Keeffe
Thanks so much, Velvet-Belle.
Watch on-demand
The future of work: Managing your global talent
The coronavirus pandemic has pushed many businesses to rethink how we work.
Read full article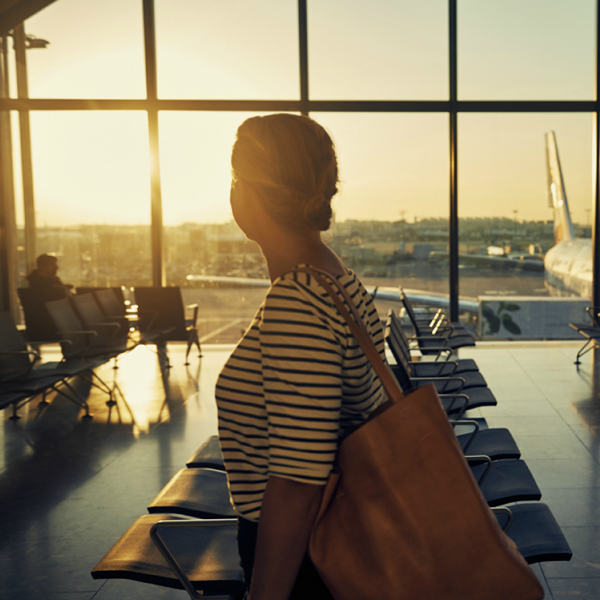 Insight
What school decision makers must do now to maintain financi
COVID-19 has severely impacted school operations, the effects of which schools may feel for some time yet.
Read full article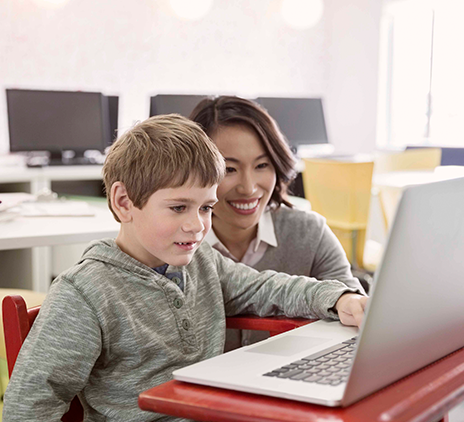 Subscribe to receive our publications
Subscribe now to be kept up-to-date with timely and relevant insights, unique to the nature of your business, your areas of interest and the industry in which you operate.