Agribusiness, food & beverage

Home
Bite Size Dealtracker
Food, Beverage & Agribusiness industry insights
Key insights for the Australian Food, Beverage & Agribusiness industry.
Royal Commission wrap up
Top 10 things for Financial Services providers
Eleven months on from the first round of hearings for the Royal Commission into Misconduct in the Banking, Superannuation and Financial Services Industry, Commissioner Hayne's final report has been released.
Health & aged care

Home
Aged Care Royal Commission
Perspectives on the Future of Ageing
Transitions in ageing are not consistent and systematic as they are described by our ageing systems. Sometimes they are incremental, sometimes accidental, sometimes monumental, and they are always personal. We can create something better.
Life sciences

Home
Biotechnology Industry Position survey
Australia's biotechnology industry drives economic growth
The 2019 Biotechnology Industry Position survey conducted by Ausbiotech and supported by Grant Thornton has revealed that new technologies across regenerative medicine and medicinal cannabis are disrupting the industry, and Australia's global strength in clinical trials continues to drive contributions to the economic and social fabric of the country.
Manufacturing

Home
mid-sized business report
Manufacturing is critical to our economy – how can we support the sector?
Although the knock-on effects of the Australian automotive industry exiting our country are yet to be fully understood, the industry is evolving, and manufacturing continues to be a major employer and critical to our overall economy.
Not for Profit

Home
NATIONAL OUTCOMES MEASUREMENT PROGRAM
A practical framework
Royal Commissions and federal budgets are critical things for Nonprofit human service providers to be thinking about at this point in time.
Real estate & construction

Home
mid-sized business report
Supporting affordable housing requires planning, certainty – and tax reform
There is a lot of noise around the property sector at the moment – and it's not all positive. Prices are down – but this shouldn't be a surprise when some markets (namely Sydney & Melbourne) saw unprecedented hikes in recent years.
Retail & consumer products

Home
GNC Group Consulting
The Technology Trap: Online innovation in retail
I recently attended the NRF Retail Big Show in New York, an overwhelming smorgasbord of retail technology and new store concepts.
Scaling-up for Growth
From start-up to scale-up
Navigating the complexities of growth and maintaining previous success is a challenge for all mid-size businesses.
The rate of change in retail is accelerating at an unprecedented pace. Competition is intensifying, and consumers' approach to purchase decisions is evolving.
The retail industry has had to pioneer a response to digital disruption –2016 is shaping up to be the year of mobility in retail. This will drive opportunities and raise challenges as we operate businesses in a global and borderless environment. Today's customers expect to be at the centre of your retail decision-making with personalised attention both in store and online, 24 hour access through multiple channels, choice, and engagement with their favourite brands via social media. That's why this edition of our Insights magazine focusses on innovation – the crux of the retail survival imperative.
Insights: Corporate Social Responsibility is innovative marketing: have sex, save a life!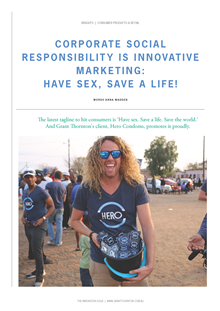 The latest tagline to hit consumers is 'Have sex. Save a life. Save the world.' And Grant Thornton's client, Hero Condoms, promotes it proudly.
Hero Condoms has seen the incidence of HIV/AIDS increase rapidly, particularly in Africa. Currently one in four people in Botswana are HIV positive and infection rates are growing and Dustin Leonard, founder and CEO of Hero Condoms, wants to make a difference. His company helps prevent the spread of HIV in Botswana by donating one condom to that country for every condom sold in Australia...
Insights: Know your neighbour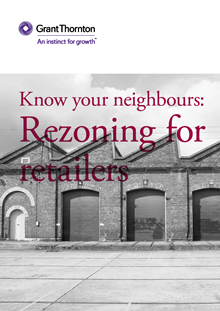 A retailer based in an area that is likely to be rezoned within three years has had their property valued at a current market rate of $20 million.
An analysis on the property has added up to $20 million to the value should it be marketed as a residential development site. This is a prime example of where a retailer can create enormous opportunity through a joint venture development...
Insights: Innovative thinking leads to innovative talent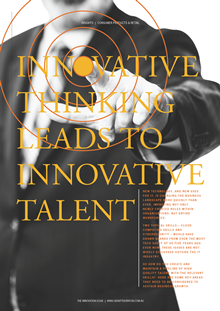 New technology, and new uses for it, is changing the business landscape more quickly than ever, impacting not only newly created roles within organisations, but entire workforces.
Two topical skills - cloud computing skills and cybersecurity - would have drawn blanks from even the most tech savvy of us five years ago. Even now, these issues are not widely discussed outside the IT industry...
Insights: Vulnerability is the birthplace of innovation, creativity and change
With local retailers facing challenges on all fronts - foreign conglomerates keen to tap the market; online sales increasing exponentially; new markets opening left, right and centre - local success stories prove it's still possible to prosper, providing innovation drives your endeavours.
With an economy shrugging off the commodities hangover and still sluggish, times are as tough as they've ever been in the notoriously competitive Australian retail market...
Insights: Disruption: Is tax about to change the way retailers do business?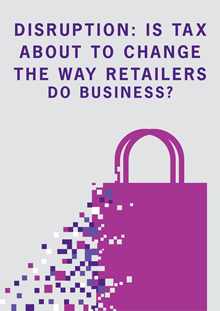 E-Commerce has brought unprecedented freedom for retailers to sell, package and distribute their products wherever and to whomever they want.
However, major reforms to the way global businesses are taxed, following release of the G20's Base Erosion and Profit Shifting (BEPS) action plan, are about to change what an efficient supply chain looks like...
Insights: Meet your hacker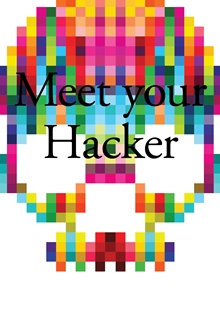 The individual who is trying to breach your company's security may be on the other side of the world, next door, or in your office, but it is possible to profile who they are and how they will attack.
It used to be the case that you could spot trouble when it was in the neighbourhood. The perpetrators would turn up in longboats or chariots and, even if you didn't actually encounter them personally, the evidence of their passing was clear...
Insights: Creating a compelling customer experience through improved inventory efficiency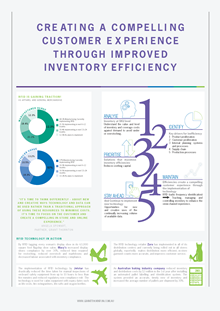 Consumers today expect an exceptional customer experience, whether in store or online.
Technology has enabled increasingly personalised interaction between retailers and online suppliers. This has ultimately affected the way in which companies operate.
With the rapid development of technology, consumers today want products and services that are high quality, easy to access and delivered in less time...
Insights: Something old, something new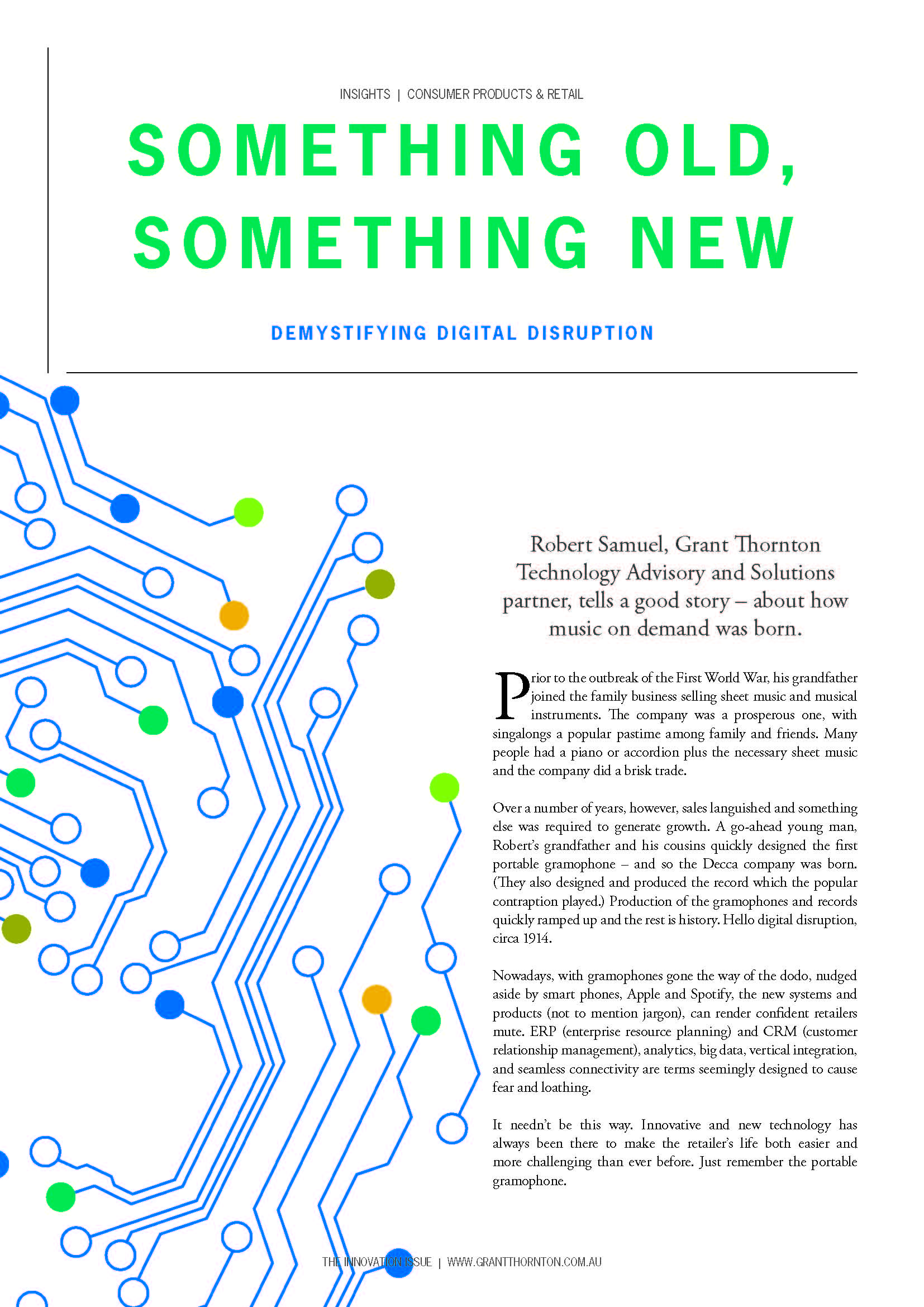 Robert Samuel, Grant Thornton Technology Advisory and Solutions partner, tells a good story – about how music on demand was born.
Prior to the outbreak of the First World War, his grandfather joined the family business selling sheet music and musical instruments.
The company was a prosperous one, with singalongs a popular pastime among family and friends. Many people had a piano or accordion plus the necessary sheet music and the company did a brisk trade...
Insights: The internet will eat your business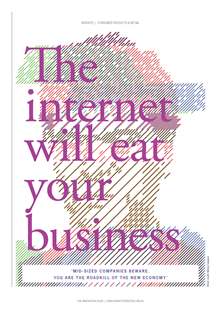 Disruption is a wonderful thing - unless you're on the wrong end of it. Controversial commentator Andrew Keen considers the adverse impact that radical technologies will have on mid-size companies.
Words by Andrew Keen.

I recently interviewed Hans Vestberg, the CEO of Swedish telecommunications giant Ericsson, who told me that every morning he imagined how he could reinvent his company...
Insights: The retail rollercoaster
Why all retailers need to restructure their business.
It's a fact of retail – your brand is either on the up or in decline. Much like a rollercoaster, this cycle rolls around regularly, and consumers will tell you with their wallets if you've got your product offering right or wrong.
While there's been underwhelming growth in retail sales in recent years, there are a greater number of competitors jostling for a slice of the pie – international brands, overseas online consumers and auction sites like eBay...
Download the full Innovation Issue magazine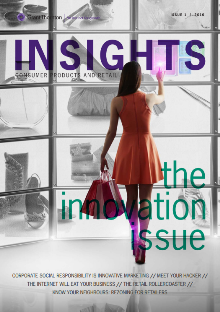 The Australian retail industry has notoriously lagged behind the rest of world in innovating to respond to new buying behaviour. Now, more than ever, the pressure is on as the average mid-size retailer is challenged by larger competitors like Amazon who can invest in innovation, but also the likes of Naked Wines; smaller niche players who are agile and flexible enough to try innovative concepts.
Will 2016 be the year that we see most retailers using drones for deliveries and virtual avatars as sales assistants? Probably not, but the technology is here, and as a consumer I'm ready to shop differently...