Agribusiness, food & beverage

Home
Bite Size Dealtracker
Food, Beverage & Agribusiness industry insights
Key insights for the Australian Food, Beverage & Agribusiness industry.
Royal Commission wrap up
Top 10 things for Financial Services providers
Eleven months on from the first round of hearings for the Royal Commission into Misconduct in the Banking, Superannuation and Financial Services Industry, Commissioner Hayne's final report has been released.
Health & aged care

Home
Aged Care Royal Commission
Perspectives on the Future of Ageing
Transitions in ageing are not consistent and systematic as they are described by our ageing systems. Sometimes they are incremental, sometimes accidental, sometimes monumental, and they are always personal. We can create something better.
Life sciences

Home
Biotechnology Industry Position survey
Australia's biotechnology industry drives economic growth
The 2019 Biotechnology Industry Position survey conducted by Ausbiotech and supported by Grant Thornton has revealed that new technologies across regenerative medicine and medicinal cannabis are disrupting the industry, and Australia's global strength in clinical trials continues to drive contributions to the economic and social fabric of the country.
Manufacturing

Home
mid-sized business report
Manufacturing is critical to our economy – how can we support the sector?
Although the knock-on effects of the Australian automotive industry exiting our country are yet to be fully understood, the industry is evolving, and manufacturing continues to be a major employer and critical to our overall economy.
Not for Profit

Home
NATIONAL OUTCOMES MEASUREMENT PROGRAM
A practical framework
Royal Commissions and federal budgets are critical things for Nonprofit human service providers to be thinking about at this point in time.
Real estate & construction

Home
mid-sized business report
Supporting affordable housing requires planning, certainty – and tax reform
There is a lot of noise around the property sector at the moment – and it's not all positive. Prices are down – but this shouldn't be a surprise when some markets (namely Sydney & Melbourne) saw unprecedented hikes in recent years.
Retail & consumer products

Home
GNC Group Consulting
The Technology Trap: Online innovation in retail
I recently attended the NRF Retail Big Show in New York, an overwhelming smorgasbord of retail technology and new store concepts.
Scaling-up for Growth
From start-up to scale-up
Navigating the complexities of growth and maintaining previous success is a challenge for all mid-size businesses.
Getting the best out of, investing in, and retaining your people can be the difference between reaching your organisation's peak performance, utilisation and success – and not.
The changing dynamics and pressures of Australian society and households – combined with advanced technologies and the ability for many industries to have their people work remotely – means the traditional human capital management model and mindset of how and when we work is at odds with a new reality and landscape.
In many cases, COVID-19 fast-tracked businesses working with their people differently and redesigning their people strategies. But there still remains some way to go to create the workplaces, structures and policies needed to develop, engage and retain high performing leaders and teams and to see real commercial success.
The human capital team at Grant Thornton works with our clients to ensure that their organisations are equipped with people strategies, development programs and training, processes, systems and structures to help realise their strategic and growth ambitions. We advise on individual, group and organisational development, executive coaching, strategy creation and implementation, employee engagement and talent management.
What is good human capital management?
Human capital management might be called different names – or have differing objectives – in your organisation: leadership and people development, change culture management, even organisational design.
But at its core, every organisations' human capital or resources team is grappling with how to best attract, engage and retain their people.
Investing in your people and your culture is more than a nice-to-have or employee brand imperative; it has a very real and commercial impact on your success. When your employees leave the organisation, you not only lose the resources invested in them – not to mention the expenses to replace them – but also the knowledge and efficiencies they have developed to help your business grow. But equally, retaining people who are disengaged, over a long period of time, can be just as costly to your business.
The amount of energy and focus your people give to their role – at any one time – is discretionary. That is, it is up to them to determine how much they are willing to give to a role or task at any one time. And this level can be for affected by a multitude of reasons: how and when they best operate, satisfaction needs, personal or outside factors, even market and workplace conditions.
We work with our clients to create people policies, cultures and environments that complement and elevate their people's capacity and energy. We take a realistic approach – and understand that your people and their discretionary energy underpins how your business operates – to how we shape your people policies and team structures to ensure long-term, sustainable success.
How we help clients
Organisational transformation
We partner with organisations considering or undergoing business transformation. We will work closely with you to deeply understand your business requirements, current operations and strategic objectives. With this understanding, we design comprehensive, staged transformation plans that unlock the potential in your workforce and people.
Leadership and talent development
People are central to an organisation's success. An engaged, motivated and capable workforce provides a stable foundation for organisations to respond to growth and change. Leadership is pivotal in driving an engaged workforce, which in turn creates a culture that sustainably supports performance. We offer development programs targeting executive leaders and middle management that are designed specifically to meet your current and future leadership requirements. Our objective is to set your business up for sustainable success, considering both your current and future talent pipeline.
Human Resources (HR)
In today's lean business environment, having access to leading human resource advisory knowledge and skills may be limited. We offer businesses HR specialist support to assist with the tough human resource questions. Some of our offerings include creating sophisticated performance management frameworks, assisting with designing orientation and induction programs that truly engage, designing talent and workforce management strategies, and embedding effective recruitment and talent retention initiatives. Our highly specialised and talented HR professionals offer tailored advice to ensure that you are getting the most out of your people investments.
Culture
We work in close partnership with organisations, helping leaders to create a culture that supports the achievement of strategic objectives. We aim to help align the culture to your business's ambition so that strategic objectives become reality. Working closely with your senior leadership team, we map your current and desired culture, and then develop initiatives that target a culture shift in the desired direction. Our initiatives can be rolled out across the entire organisation, enabling maximum impact. Our team can support throughout all phases of change, ensuring that the change process is smooth and successful, and most importantly to ensure that the desired culture sticks.
Get in touch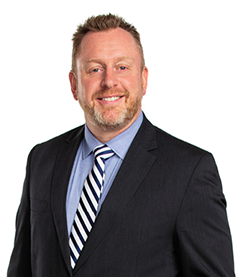 Understanding sentiment to drive customer satisfaction
In response to a period of significant growth, Local Government Procurement (LGP) embarked upon its first stakeholder engagement initiative to better understand stakeholder perception, and identify areas for improvement in line with their vision. While the business does solicit feedback regularly, the stakeholder sentiment initiative was designed to provide a deeper dive, measuring the health of key LGP stakeholder relationships and unpacking success factors that drive external reputation.
To ensure LGP was able to receive true and insightful feedback, Grant Thornton Consulting worked closely with the LGP team to co-design the approach. Human Capital led the initiative and applied its D3 methodology – Discover, Design and Deliver. This ensured that the project delivered to LGP was tailored to LGP's own specific context and ecosystem. The online survey was launched to the entire stakeholder population with almost 300 individual stakeholders completing the survey. This was followed by focus groups with five core stakeholder groups to deep dive into key findings from the survey. Finally, the project group then moved into generating recommendations in a co-design fashion, increasing the engagement from LGP Project Team Members and ensuring buy in from LGP's Executive Leadership Team.
The initiative helped to identify the six key factors most heavily influencing stakeholder sentiment, as well as key trends from customers with low and high sentiment. From this, we were able to prioritise recommendations to understand where the most value would be gained and create action plans to leverage the insights. Now armed with a clear understanding of what sentiment means to its stakeholders, LGP is well placed to continue supporting procurement capability and ongoing efficiencies.
Read more
Subscribe to receive our publications
Subscribe now to be kept up-to-date with timely and relevant insights, unique to the nature of your business, your areas of interest and the industry in which you operate.