Agribusiness, food & beverage

Home
Bite Size Dealtracker
Food, Beverage & Agribusiness industry insights
Key insights for the Australian Food, Beverage & Agribusiness industry.
Royal Commission wrap up
Top 10 things for Financial Services providers
Eleven months on from the first round of hearings for the Royal Commission into Misconduct in the Banking, Superannuation and Financial Services Industry, Commissioner Hayne's final report has been released.
Health & aged care

Home
Aged Care Royal Commission
Perspectives on the Future of Ageing
Transitions in ageing are not consistent and systematic as they are described by our ageing systems. Sometimes they are incremental, sometimes accidental, sometimes monumental, and they are always personal. We can create something better.
Life sciences

Home
Biotechnology Industry Position survey
Australia's biotechnology industry drives economic growth
The 2019 Biotechnology Industry Position survey conducted by Ausbiotech and supported by Grant Thornton has revealed that new technologies across regenerative medicine and medicinal cannabis are disrupting the industry, and Australia's global strength in clinical trials continues to drive contributions to the economic and social fabric of the country.
Manufacturing

Home
mid-sized business report
Manufacturing is critical to our economy – how can we support the sector?
Although the knock-on effects of the Australian automotive industry exiting our country are yet to be fully understood, the industry is evolving, and manufacturing continues to be a major employer and critical to our overall economy.
Not for Profit

Home
NATIONAL OUTCOMES MEASUREMENT PROGRAM
A practical framework
Royal Commissions and federal budgets are critical things for Nonprofit human service providers to be thinking about at this point in time.
Real estate & construction

Home
mid-sized business report
Supporting affordable housing requires planning, certainty – and tax reform
There is a lot of noise around the property sector at the moment – and it's not all positive. Prices are down – but this shouldn't be a surprise when some markets (namely Sydney & Melbourne) saw unprecedented hikes in recent years.
Retail & consumer products

Home
GNC Group Consulting
The Technology Trap: Online innovation in retail
I recently attended the NRF Retail Big Show in New York, an overwhelming smorgasbord of retail technology and new store concepts.
Scaling-up for Growth
From start-up to scale-up
Navigating the complexities of growth and maintaining previous success is a challenge for all mid-size businesses.
Grant Thornton Consulting
Automation uses technology to improve productivity by performing complex tasks previously done exclusively by people.
Our business performance experts will work with you to identify, evaluate and deploy automation solutions that deliver real value. We practise ideation, solution co-design and structured implementation to ensure success.
50-150%
Forecast increase in average annual productivity growth coupled with an additional A$4,000-A$15,000 additional annual income per Australian by 2030 for midpoint to rapid automation adoption. 1
Find out more
Ian Renwood
Partner - Technology Advisory
Contact Ian
At Grant Thornton, our team and partners are market leaders in operational excellence, intelligent automation, artificial intelligence and natural language processing. We help our clients understand and define their roadmap to success.
We don't just advise, we are in the trenches improving operating models, shortlisting partners, compiling the business case, and implementing solutions. Our team also rehabilitates underperforming automation projects.
| | |
| --- | --- |
| Automation – Benefits | Automation - Triggers |
| Achieve 75%-85% productivity gains | Slow processing/ turnaround time for complex business transactions and manual workarounds |
| Improved accuracy and speed to process millions of complex transactions | People intensive operations that are logical, rule based, and repetitive |
| Virtual FTE's working 24 x 7 x 365 | Considering offshoring to reduce cost, or planning to outsource |
| Decreased cycle times and improved information throughput | High volume complex transactions requiring manual processing |
| Detailed data capture to scale | High attrition rate as staff are performing repetitive manual tasks |
| Agile scalability | Integration issues with Web sites, portals, SaaS solutions, multiple screen toggling, documents, e-mails, and attachments |
| Eliminate costly delays in gathering information required for critical decisions | High dependency on spreadsheets to manage information |
| Audit trail for compliance requirements | |
We do more than answer your questions – we solve them.

We aren't sure where to start to plan an automation strategy and roadmap?
How do I standardise operations and what is the best operating model?
Is it worth investing in automation/what will be the return on investment?
How will the automation be built?
What capabilities and resource are required?
How do we manage change and risk?
Can it handle unpredictable variations in business operations?
How long will it take to start delivering savings?
Partners
We work with external partners to deliver successful automation solutions.
---
[1] Australia's Automation Opportunity, McKinsey 2019
Related content
Watch on-demand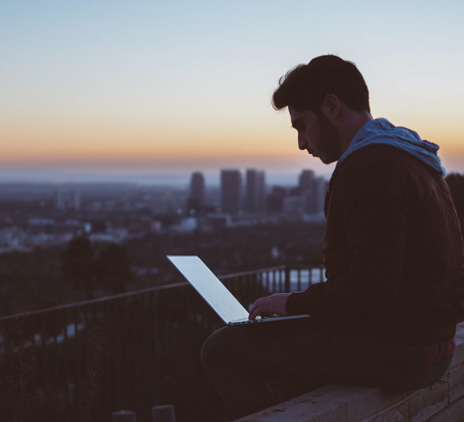 Watch on-demand