Agribusiness, food & beverage

Home
Bite Size Dealtracker
Food, Beverage & Agribusiness industry insights
Key insights for the Australian Food, Beverage & Agribusiness industry.
Royal Commission wrap up
Top 10 things for Financial Services providers
Eleven months on from the first round of hearings for the Royal Commission into Misconduct in the Banking, Superannuation and Financial Services Industry, Commissioner Hayne's final report has been released.
Health & aged care

Home
Aged Care Royal Commission
Perspectives on the Future of Ageing
Transitions in ageing are not consistent and systematic as they are described by our ageing systems. Sometimes they are incremental, sometimes accidental, sometimes monumental, and they are always personal. We can create something better.
Life sciences

Home
Biotechnology Industry Position survey
Australia's biotechnology industry drives economic growth
The 2019 Biotechnology Industry Position survey conducted by Ausbiotech and supported by Grant Thornton has revealed that new technologies across regenerative medicine and medicinal cannabis are disrupting the industry, and Australia's global strength in clinical trials continues to drive contributions to the economic and social fabric of the country.
Manufacturing

Home
mid-sized business report
Manufacturing is critical to our economy – how can we support the sector?
Although the knock-on effects of the Australian automotive industry exiting our country are yet to be fully understood, the industry is evolving, and manufacturing continues to be a major employer and critical to our overall economy.
Not for Profit

Home
NATIONAL OUTCOMES MEASUREMENT PROGRAM
A practical framework
Royal Commissions and federal budgets are critical things for Nonprofit human service providers to be thinking about at this point in time.
Real estate & construction

Home
mid-sized business report
Supporting affordable housing requires planning, certainty – and tax reform
There is a lot of noise around the property sector at the moment – and it's not all positive. Prices are down – but this shouldn't be a surprise when some markets (namely Sydney & Melbourne) saw unprecedented hikes in recent years.
Retail & consumer products

Home
GNC Group Consulting
The Technology Trap: Online innovation in retail
I recently attended the NRF Retail Big Show in New York, an overwhelming smorgasbord of retail technology and new store concepts.
Scaling-up for Growth
From start-up to scale-up
Navigating the complexities of growth and maintaining previous success is a challenge for all mid-size businesses.
Grant Thornton Consulting
Cloud computing provides on-demand applications, resources, processing power and storage.
The possible business case advances are extensive and include improved data security, accessibility, innovation and speed to value, scalability, collaboration and mobility.
We work with you to assess the state of your Cloud technology and adoption, define and justify your Cloud business case, create a migration strategy to transition or uplift the adoption of Cloud computing and work with you to implement this in practice and ensure it is well managed.
79% of users have reported cost savings, increased employee productivity and or improved security as a result of using a cloud approach. 1
Find out more
Ian Renwood
Partner - Technology Advisory
Contact Ian
Grant Thornton understands and recognises how a successful Cloud strategy and solution can accelerate your business success. Our approach brings a laser focus on your needs ensuring a thorough business case to support the investment. Our team are experts on procurement, migration, and implementation and will guide you to a successful 'go-live'.
| | |
| --- | --- |
| Cloud Computing – Benefits | Cloud Computing- Triggers |
| Eliminates the need for physical and technology infrastructure | Need to move from an on-premise/fragile/ seldom updated system/infrastructure to a modern platform |
| Outsourced technology model | Poor collaboration capabilities |
| PAYG service, reduced IT costs | Desire to outsource technology infrastructure management costs |
| Shift and/or reduce CAPEX to OPEX | Current system is too costly |
| Increased security | Business is no longer 'leading edge' or playing catch-up |
| Flexibility and scalability - up/down agility | Seek to be on a similar or better technology platform than competitors e.g. to improve customer experience or system up-time |
| Rapid deployment | Catch up to the leading edge |
| Latest software releases (SaaS) | |
| Self-determined capacity provisioning | |
| Access to automatic updates | |
| Collaboration and efficiency | |
| Business continuity and resilience | |
| Stay competitive or ahead of the market | |
We do more than answer your questions – we solve them.
What is Cloud computing? How should I start? What should I do?
Can we retain ownership and access to our data? How secure is our data? What is data sovereignty? Where is our data stored (including backups)? Who has access to my data?
What are the types of Cloud computing available and which should I choose?
How do I move away from my on premise infrastructure?
How do I shift my financial cost from a capital to an operational expenditure cost? Will I save money by moving to the Cloud?
What about Privacy and data breaches?
How do we de-risk changing providers?
How can we be certain of maintaining high service levels?
Partners
We work with external partners to deliver successful cloud computing solutions.
---
[1] Microsoft Office, Cloud Trend Report
Related content
Watch on-demand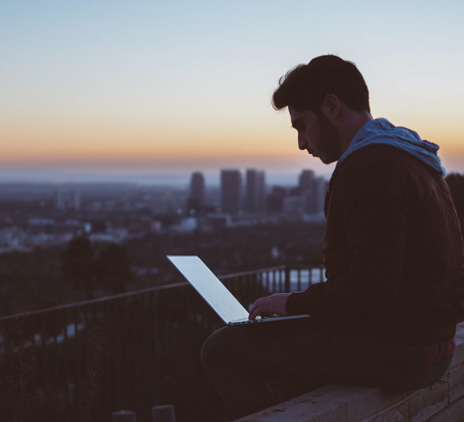 Watch on-demand